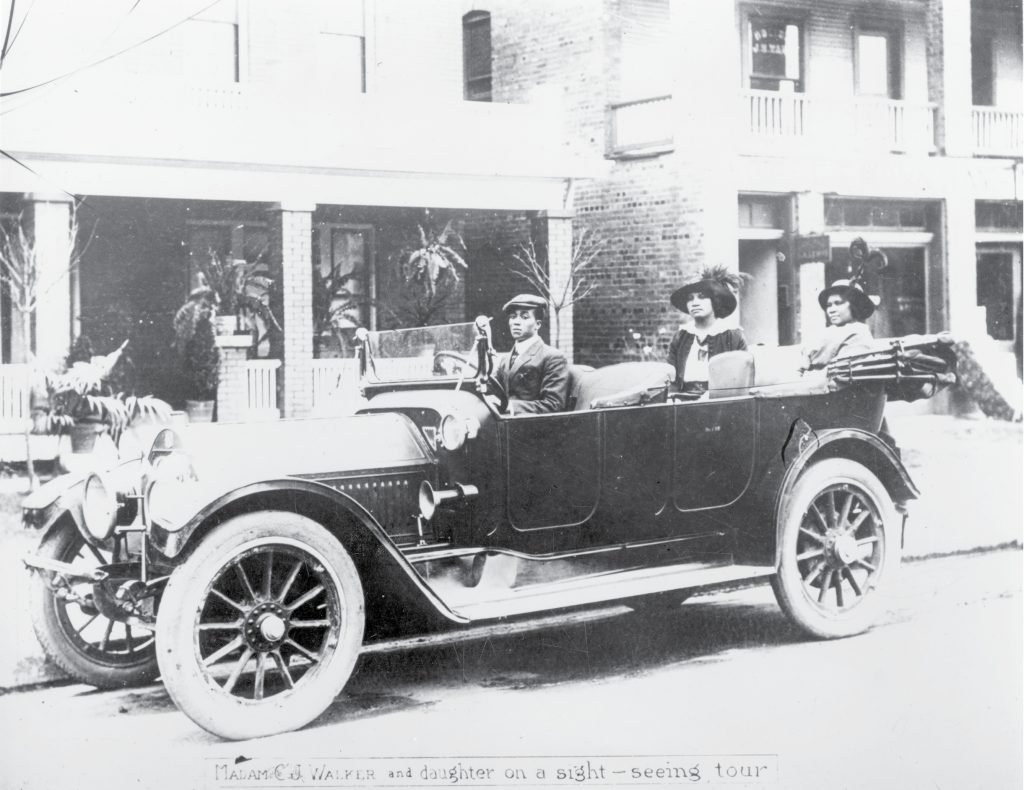 Madam C.J. Walker—born Sarah Breedlove in 1867 in Louisiana—became the first self-made American female millionaire thanks to her hair-products company and real estate investments. Walker came to Indianapolis in 1910 and built her first factory in the city in 1911. The company was headquartered at Indiana Avenue at West Street, where the Madam Walker Legacy Center is now located. In this photo, believed to have been taken in 1914, Walker is out for a drive with her daughter, A'Lelia Walker, born Lelia McWilliams, in Indianapolis. Walker eventually moved to New York, but Indianapolis remained the hub of the Madam C.J. Walker Manufacturing Co.
Sources: Indiana Historical Society, Madam Walker Legacy Center
Credit: The photo is courtesy of the Indiana Historical Society and is part of the Madam C.J. Walker Collection. More images are available at images.indianahistory.org.
Please enable JavaScript to view this content.