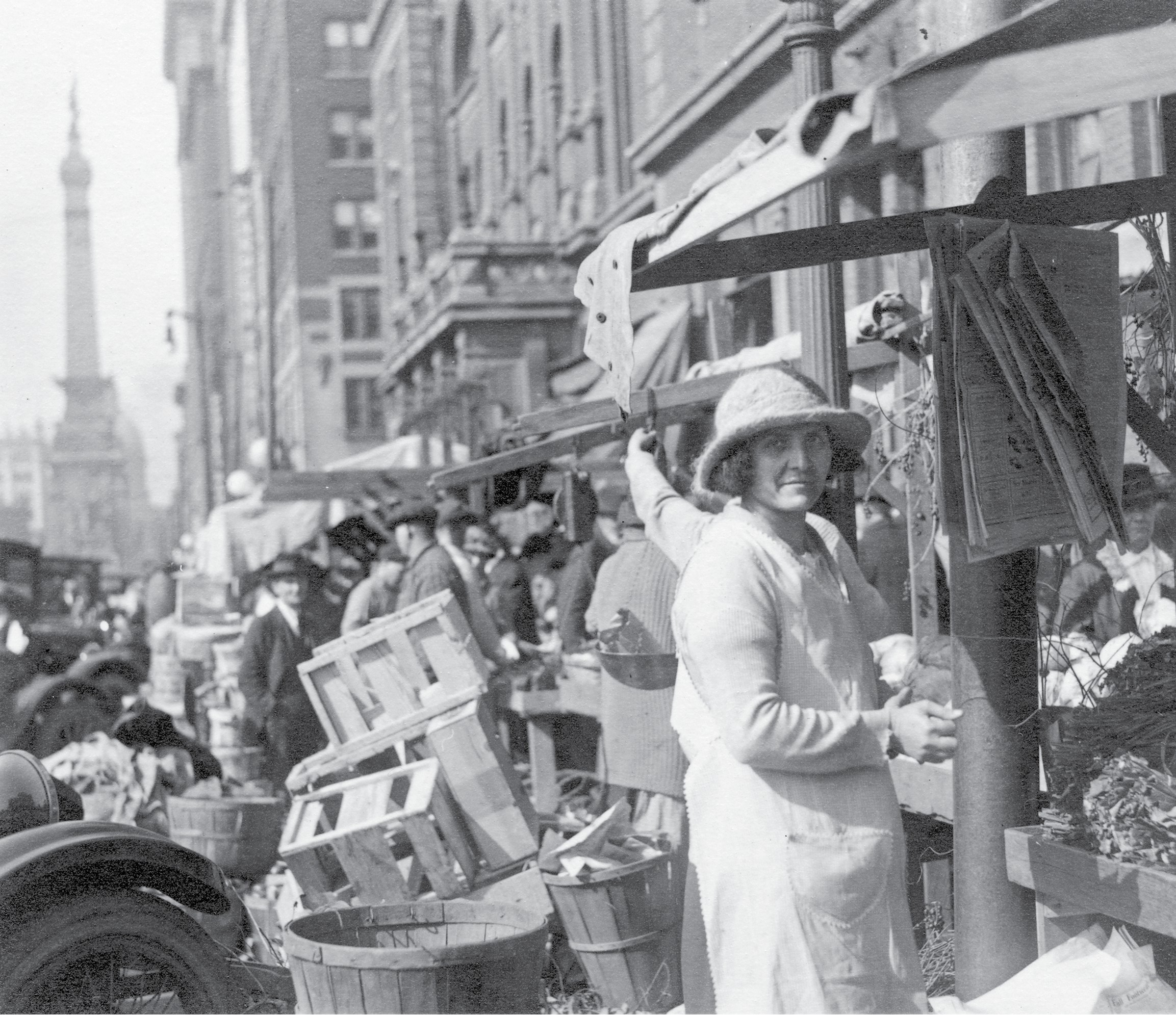 Market Street east of Delaware Street was home throughout the late 1800s and early 1900s to a robust outdoor market, similar to the farmers market that takes place on Wednesdays during warmer months today. This photo of a vendor taken Oct. 6, 1923, shows the back side of the stands, with vehicles pulled up and fruit and vegetable crates tossed aside. These stands are set up in front of Tomlinson Hall, which stood at the corner of Delaware and Market streets, just west of the Indianapolis City Market building. The building opened in 1886 and was funded by a bequest from Stephen D. Tomlinson. It burned in 1958 and was razed. An arch from the building remains in the courtyard of City Market.
Sources: Indiana Historical Society, HistoricIndianapolis.com
Credit: This photo is courtesy of the Indiana Historical Society. More images are available at images.indianahistory.org.
Please enable JavaScript to view this content.