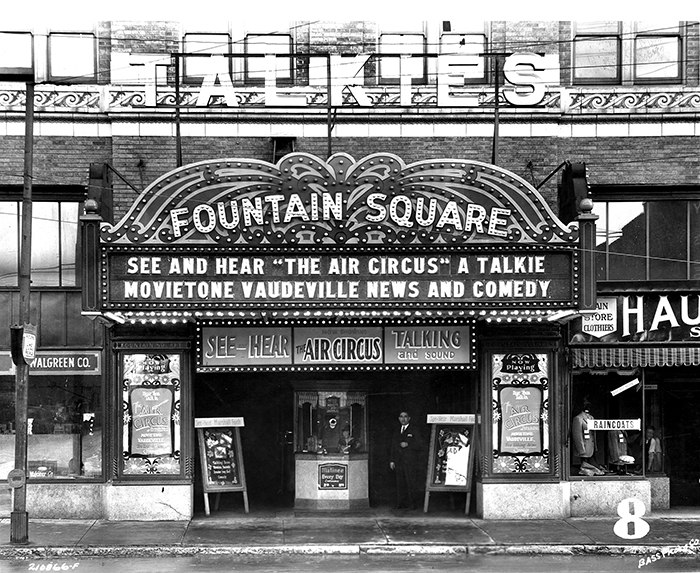 In 1929, about a year after it was built, Fountain Square Theatre showed "Air Circus," a talkie Movietone film. The theater opened as a 1,500-seat motion-picture and vaudeville theater. It was decorated with an Italian garden theme and had a 40-foot dome ceiling decorated with twinkling stars. It was closed and gutted in the 1950s and then housed a five-and-dime store and eventually a thrift store. Extensive renovations began in 1994 to convert the theater into the multi-use facility it is today. 
Sources: Indiana Historical Society, Discover Fountain Square 
Credit: This photo is courtesy of the Indiana Historical Society and is part of the W.H. Bass Photo Co. Collection. More images are available at images.indianahistory.org. 
Please enable JavaScript to view this content.