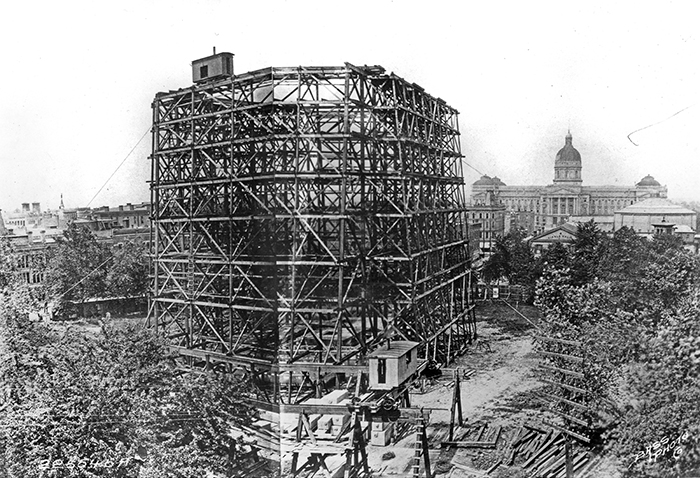 The cornerstone for the Soldiers and Sailors Monument was laid on the northeast corner of the monument on Aug. 22, 1889. It contained a roster of Civil War soldiers from the state, newspaper clippings and an American flag with 38 stars. It also included the first and second Indiana constitutions. This photo was taken as the monument began to rise. The monument on Monument Circle is Indiana's official memorial to Hoosiers who fought in the Revolutionary War, the War of 1812, the Mexican War, the Civil War, the Frontier Wars and the Spanish-American War. The monument stands 284.5 feet tall.
Sources: Indiana Historical Society, in.gov
Credit: This photo is courtesy of the Indiana Historical Society and is part of the Bass Photo Co. Collection. More images are available at images.indianahistory.org.
Please enable JavaScript to view this content.