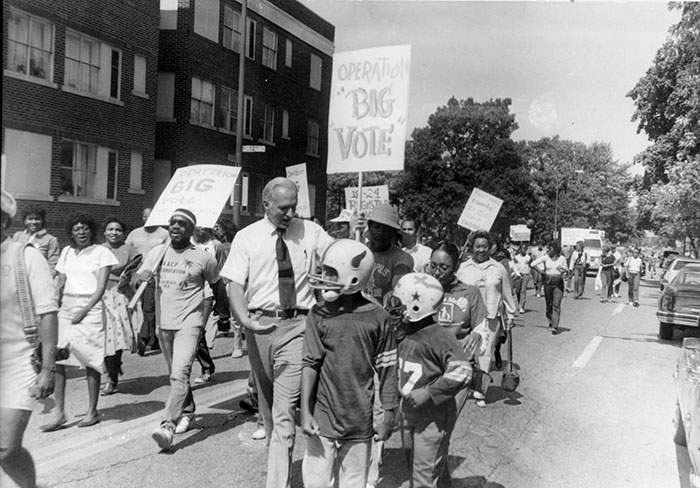 Indianapolis Mayor William Hudnut participated in a march for Operation Big Vote, a coalition of labor and social groups created to increase voter registration among minority groups. Hudnut spoke at the rally along with the Rev. Thomas Brown and Julia Carson, a state senator who would later become the first woman and the first Black to represent Indianapolis in Congress.
Sources: Indiana Historical Society, Encyclopedia of Indianapolis
 Credit: This photo is courtesy of the Indiana Historical Society and is part of the Indianapolis Recorder Collection. More images are available at images.indianahistory.org.
Please enable JavaScript to view this content.