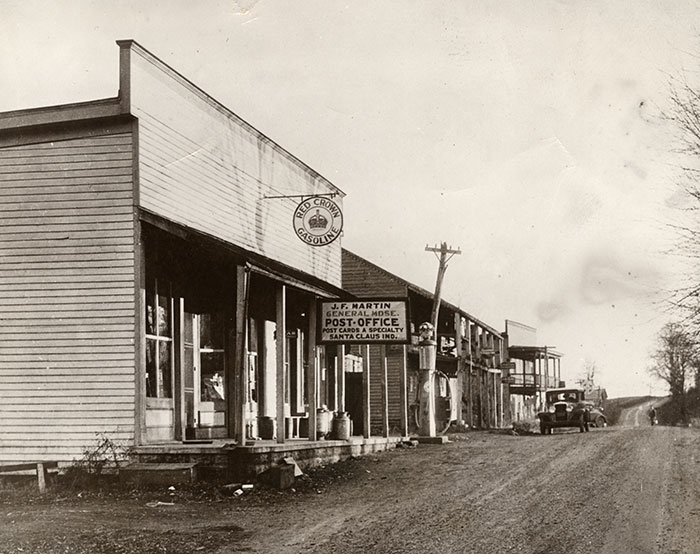 Pictured is the Santa Claus, Indiana, post office in 1931. The Santa Claus Post Office—the only one in the world with the Santa Claus name—opened in 1856. In 1914, the post office's postmaster, James Martin—whose name is included on the sign in this photo—began answering children's letters to St. Nick. In the years that followed, people began visiting the post office in droves to get the special post mark. Today, special volunteer elves respond to the letters, which come from around the world. Around 51,000 arrived in 2019 and 2020.
Sources: Indiana Historical Society; Santa Claus, Indiana 
Credit: This image is courtesy of the Indiana Historical Society. More images are available at images.indianahistory.org. 
Please enable JavaScript to view this content.