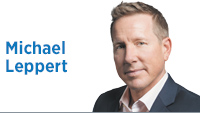 Perspective on so many things has changed since the pandemic arrived in America. Imagine asking anyone eight months ago what sort of catastrophe it would take to cancel the NCAA tournament, the Olympics and the Indianapolis 500. OK, the 500 was merely postponed.
What would you have guessed? Nuclear war might have been a popular answer. Maybe a global climate crisis as depicted in the movie "The Day After Tomorrow" would have ranked high on that list. If Hollywood did a sequel to that movie, even in the new ice age, the NFL would still be playing.
As we have slowly grown accustomed to this new version of normal, cherished things we have lost are causing our collective coping abilities to wear thin. My son told me in June that, if the NFL cancels its season, it will be his last straw. I don't know what follows the last straw for him, but I know he isn't alone. I'm with him.
The Colts season kicks off Sunday in Jacksonville. It is the debut of Philip Rivers as our starting quarterback. The 38-year-old free agent signed with us on March 21. Remember how difficult it seemed to have a player we comfortably disliked for most of the last 15 years now leading the team? I sure do. The move made sense on paper and still does, but, come on, I just didn't think I could get excited about that guy.
Now I can!
I haven't been this excited for an opener since Peyton Manning's rookie year. I remember the start of that era. My family of University of Tennessee fans traveled north to join me for it. The rookie looked good (for a rookie) and threw for more than 300 yards, but the three interceptions against the Dan Marino-led Dolphins were too much for the Colts. It was the first of 13 losses for that team and our future hall of famer.
There were Dolphins jerseys everywhere in the RCA Dome that day. That angering memory is still vivid. Colts fans had to see that nonsense every year until the NFL realigned the divisions in 2002, and we became the power of the new AFC South.
When the Colts come home next week to play the Vikings, another sad sight will appear. It will be empty seats. It isn't safe to fill Lucas Oil Stadium right now, and the season tickets I planned to share this year were deferred. But that's OK.
Watching the NFL on TV is better than in person, anyway. I have said it for years: I can't wait to get home after a home game so I can turn on the highlights and find out what really happened.
The NFL has had all kinds of recent challenges. Remember when kneeling during the anthem was a big deal? That was so 2017. In 2020, the team from Washington, D.C., is now finally changing its name. Chronic traumatic encephalopathy that comes from the concussions is the real threat to the actual game. Keeping players safe is not and will not ever be easy. Pessimism abounds at the league's ability to keep teams infection-free in this weird season. Getting through this safely is actually a tall order.
Indianapolis needs its Colts this year. And whether we win or lose, we need them healthy.
It has been a terrible year for all of us. Our community needs something for which we can collectively cheer. Football is that something, though it might be temporary. So, I am going to embrace every moment of it and never take it for granted again.
And for the record, Colts by seven on Sunday.•
__________
Leppert is an author and governmental affairs consultant in Indianapolis. He writes at MichaelLeppert.com. Send comments to ibjedit@ibj.com.

Click here for more Forefront columns.
Please enable JavaScript to view this content.