Should Indiana legalize marijuana?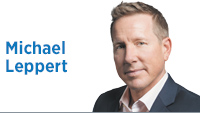 The current marijuana debate reminds me of Steve Earle's 1988 classic song, "Copperhead Road." The tune tells a tale about a bootlegging family in east Tennessee. John Lee Pettimore III narrates the tune, singing about how his grandaddy seldom came out of the hills not far from where I also grew up. But when Grandaddy did, "He'd buy a hundred pounds of yeast and some copper line. Everybody knew that he made moonshine."
As a youngster in those hills, I have vivid memories of the adults at certain gatherings mingling with one another, Ball jars in hand.
For my entire life, I have listened to the debate about legalizing marijuana in America, or in whatever state I was living at whatever time. Good talks, each one. But those talks are no longer hypothetical. Enough states have moved to allowing the drug to be used medically and recreationally to force the decision everywhere else.
Having said that, "the decision" is not simply whether Hoosiers can or should be able to produce, possess, buy and/or consume it. When we look back on this chapter of the American marijuana chronicles, the important part won't be whether it was legalized, but how it was done.
In San Francisco last week, the news broke about the largest pot bust in the area's history. Thirty-seven tons—yes, tons—were seized. Along with a variety of other odd items, like a large number of $1,000 bottles of wine (it is California), 40 Rolex watches, the obligatory guns, and nearly $10 million in cash. And that is in a state where marijuana is legal.
I wonder if they found any copper line or yeast, like the Pettimores might have had.
I was a state utility regulator when the Telecommunications Act of 1996 was signed by President Bill Clinton. Everyone thought moving that market from a regulated monopoly to competitive and free was a great idea. Most still do. But that transition wasn't easy. Indiana didn't pass its deregulation bill for 10 more years, and we were actually an early state.
Those transitions can create big winners and losers, broad market inefficiencies and even new monopolies. Some version of all of those things happened in the telecom world.
The prospect of a legal Indiana marijuana market has already seen its first legitimate attempt to monopolize it. That's right, the 2015-2016 e-liquid legislative scheme in the Indiana Statehouse was primarily an attempt to land a pot monopoly by a group of politicos. And they almost pulled it off.
After listening to a lifetime of hypothetical debates on whether weed should be legal, the harder conversations about how we do it are just beginning. I teach a public-policy class in which we spend considerable time on the question of "how" we achieve cultural change through laws. We spend one entire lecture covering the history of alcoholic beverage laws since Prohibition.
The short version about booze, telecommunications and marijuana is that this part actually will be the hard part.•
__________
Leppert is an author, educator and a communication consultant in Indianapolis. He writes about government, politics and culture at MichaelLeppert.com. Send comments to ibjedit@ibj.com.

Click here for more Forefront columns.
Please enable JavaScript to view this content.