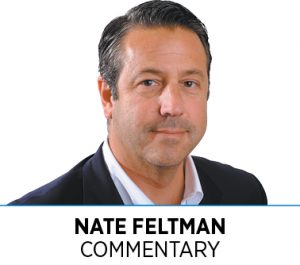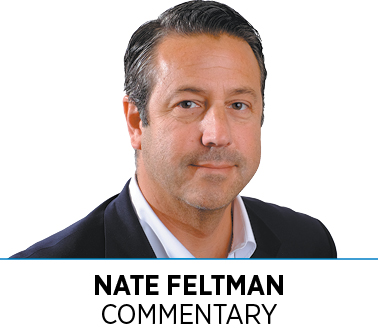 Steve Case, co-founder of AOL and now a venture capital investor, recently penned a piece in The Wall Street Journal noting how the pandemic will lead more entrepreneurs to focus their efforts on solving "real-world challenges" and lead to more and different types of entrepreneurial activity outside the nation's traditional tech centers. He referenced Zionsville-based 120Water, founded by Megan Glover, who developed a more affordable water-testing kit after she realized test kits cost $3,000 following the Flint, Michigan, water-contamination crises.
Case's theory is the pandemic will hasten a trend that was already underway: capital and talent moving out of the high-cost tech hubs of Silicon Valley, Boston and New York to lower-cost places such as Indianapolis. Case might be on to something.
Earlier this year, a study by The Wall Street Journal and Moody Analytics ranked Indianapolis fourth nationally out of 53 large metro areas for job attraction and retention. Indy's growing tech sector contributed to employment growth in our region despite the challenges of the pandemic.
Also, during the first half of this year, central Indiana tech companies have had a surge of big investments from the coasts. Last month, IBJ reported on boardroom software developer OnBoard's $100M investment and medical-device software firm Greenlight Guru's $120 million investment, both made by JMI Equity, a firm with offices in San Diego and Baltimore.
Through the first half of this year, according to TechPoint, over $400 million has been invested in Indiana technology companies by venture capitalists, breaking the 2019 annual VC investment record of $358 million—and we have six months to go.
While it is certainly too early to take a victory lap, there is strong evidence that Indiana is poised to capitalize on what might be one of the positive impacts of the pandemic—the migration of talent and capital out of traditional tech hubs as the work-from-anywhere culture takes shape. After years of handwringing over brain drain and the lack of venture capital—two key ingredients for a successful entrepreneurial ecosystem—Indiana is heading in the right direction in both categories.
The positive momentum we are seeing today is a result of efforts by many over the last few decades. Early tech entrepreneurs—including David Becker, Don Brown, Albert Chen, Bob Compton, Scott Dorsey, Bill Godfrey, Mark Hill and Scott Jones—have worked tirelessly to grow Indiana's tech sector. They contributed personal resources and time to important associations like TechPoint and pushed Indiana's government leaders to enact policies that would promote the growth of our tech sector.
For example, serial entrepreneur Jones helped found the Indiana Technology Partnership, a precursor to TechPoint, in the late '90s. This organization drew attention to the promise of the tech sector and produced an annual report card that ranked Indiana on important metrics such as availability of venture capital and talent retention. Policymakers took note and created policies and programs to spur growth, including the 21st Century Research & Technology Fund.
Jones' most recent initiative, Eleven Fifty Academy, is a boot-camp coding academy that is developing the local talent needed to grow our tech sector at a fraction of the cost of a traditional college education. The decades-long commitment to grow Indiana's tech economy by Jones and other early tech entrepreneurs, as well as the commitment of civic and government leaders, is now beginning to pay dividends.
Hats off to our Hoosier tech trailblazers who boldly led and laid the groundwork for Indiana's blossoming tech sector.•
__________
Feltman is CEO of IBJ Media. To comment, email nfeltman@ibj.com.
Please enable JavaScript to view this content.