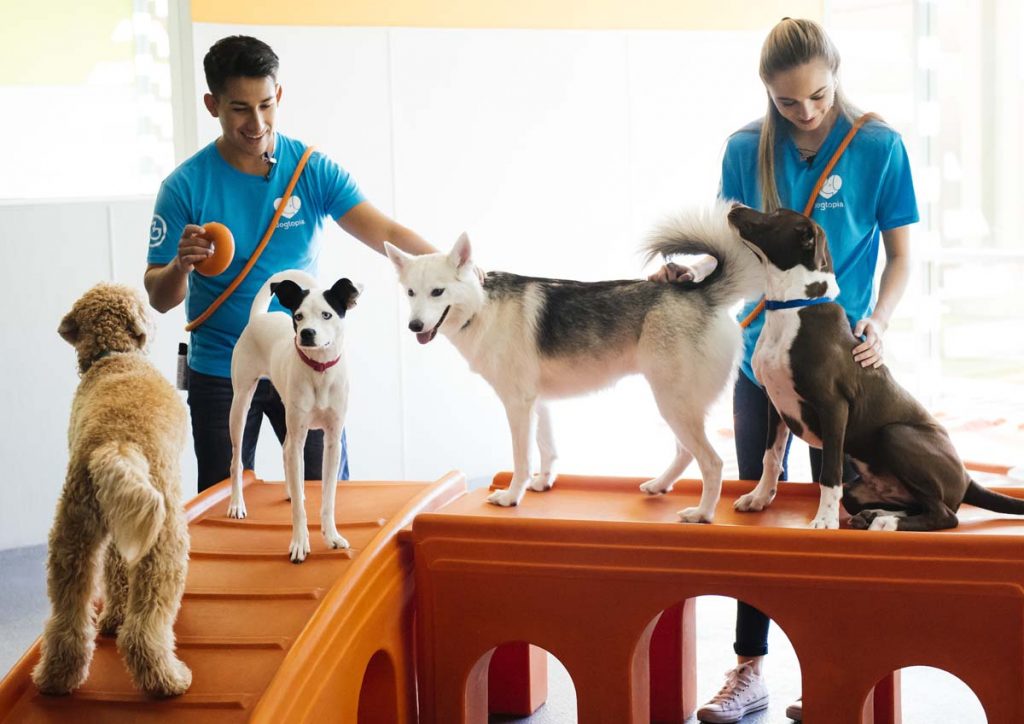 Dogtopia, a national chain of dog daycare, boarding and spa franchises, plans to open its first location in Indiana this month, the company announced Thursday.
The facility is scheduled to open Nov. 25 at 9445 N. Meridian St. on the north side of Indianapolis.
Dogtopia, which has more than 115 locations across North America, will join a growing number of dog daycare centers in the area.
Founded in 2002, Phoenix-based Dogtopia was an early player in the pet resort industry. Its top competitors nationally include Best Friends Pet Care, Camp Bow Wow, PetSmart and Preppy Pet.
Locally, the newcomer will face competition from Barkefellers, which was founded in 2009 and has three area locations, with plans in the works for two more.
Dogtopia of Meridian North is owned by franchisees Morgan Bissell, Brandon Bissell and Adam Bissell of 5thGen LLC, who own Dogtopia locations throughout the Midwest.
The facility will be led by General Manager Alaina Holcomb, an animal science graduate from Purdue University.
Dogtopia locations feature climate-controlled playrooms, compressed rubberized flooring, live webcam access and UV air filtration systems.
Each location ranges from 3,500 to 7,500 square feet and has 10 to 15 employees.
The average Dogtopia franchise unit had gross sales of nearly $700,000 in 2017, with some units grossing up to $1.4 million.
Dogtopia of Meridian North will be open from 7 a.m. to 7 p.m. Monday through Friday and 10 a.m. to 5 p.m. on Saturday and Sunday.
Please enable JavaScript to view this content.