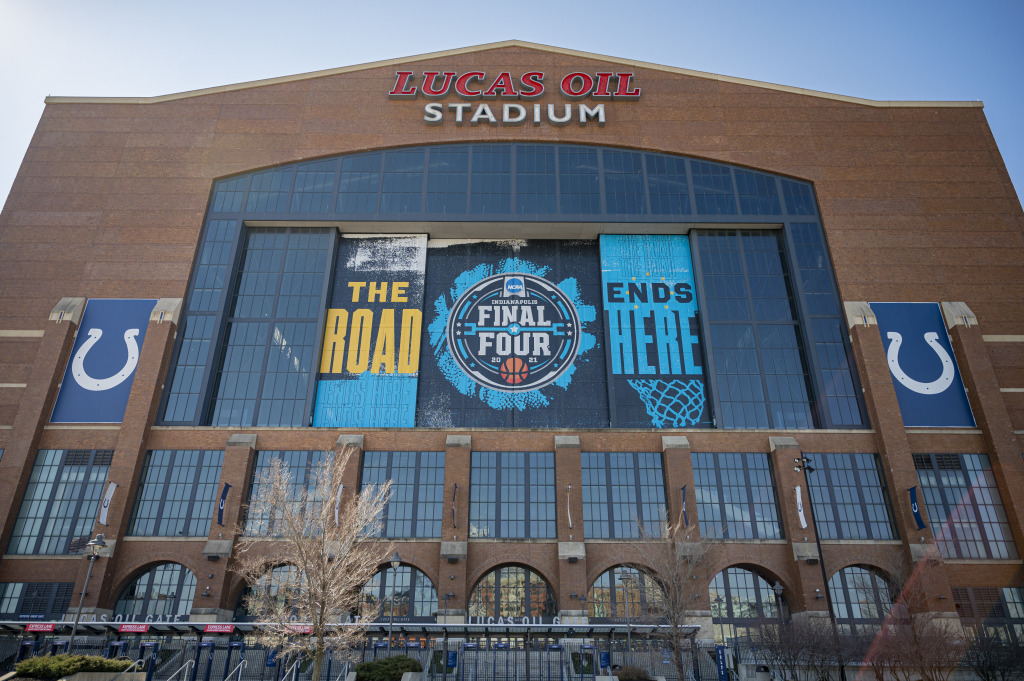 The NCAA released capacity figures for the six March Madness venues Thursday. Because of restrictions due to the COVID-19 pandemic, no arena will hold more than 22% of its capacity for the NCAA Men's Basketball Tournament.
Earlier announcements said the NCAA was expecting up to 25% capacity to be allowed at the games.
Lucas Oil Stadium, which will host the Final Four along with games over the first and second weeks, will hold 6,900 fans on one court and 8,500 on the other. That's 22% of capacity, which is the largest capacity of any of the six arenas.
Games at Indiana University will be limited to 500 attendees, or 3% of capacity. Games at Purdue will be limited to 1,350 fans (9%). Farmers Coliseum will hold 1,200 fans (18%), Hinkle Fieldhouse will hold 1,250 (14%) and Bankers Life Fieldhouse will hold between 2,500 and 3,800 (13-19%) depending on the time of the games and postgame cleanup.
The NCAA had earlier said no arena would hold more than 25% of capacity.
Fans will sit in pods of two, four or six, depending on their living situation. Family members will be barred from walking down to the court to talk to players.
Please enable JavaScript to view this content.