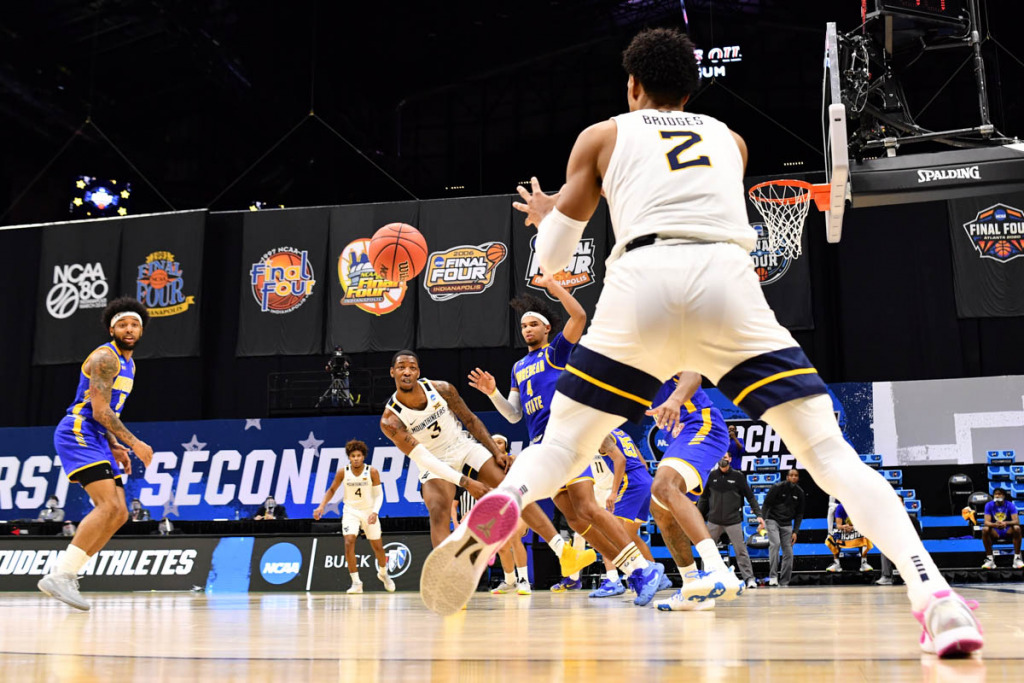 More than 111,000 fans attended games in the opening rounds of the NCAA Men's Basketball Tournament over the past week at sites across the state.
The figures, obtained by IBJ on Wednesday, show an average attendance of 2,180 people per game from Thursday through Monday at seven courts at six venues in Indianapolis, Bloomington and West Lafayette.
The 51 games played so far consisted of First Four games in West Lafayette and Bloomington, and first-round and second-round games at all six venues. All venues were were required to limit crowd sizes because of the pandemic. (A total of 52 games had been scheduled, but the Virginia Commonwealth-Oregon game was called off when VCU was eliminated due to COVID-19 cases).
The lowest-attended game (232 spectators) was the very first one—the First Four game between 16-seeds Mount Saint Mary's and Texas Southern in Bloomington on March 18. The highest (7,186) was No. 10-seed Rutgers vs. No. 2 Houston at Lucas Oil Stadium in the second round.
The cumulative attendance figure was 111,200. All venues were limited to no more than 22% of their typical capacity, to allow for social distancing.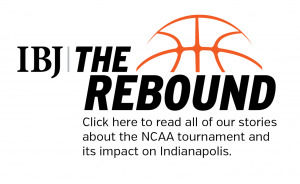 By venue, the average attendance:
— Assembly Hall in Bloomington, 379 (maximum capacity of 500);
— Mackey Arena in West Lafayette, 1,160 (maximum capacity of 1,350);
— Bankers Life Fieldhouse, 2,261 (maximum capacity of 3,800);
— Farmer's Coliseum, 961 (maximum capacity of 1,200);
— Hinkle Fieldhouse, 1,124 (maximum capacity of 1,250);
— Lucas Oil Stadium North Court, 6,180 (maximum capacity of 6,900);
— Lucas Oil Stadium South Court, 6243 (maximum capacity of 8,500).
Hotels in downtown Indianapolis over the past two weeks saw their best occupancies in more than a year, Leonard Hoops, president of Visit Indy said in a social media post.
For the Big Ten men's and women's tournaments—and a national youth volleyball competition—the second weekend of the month, occupancy was 87% downtown, including 96% at the JW Marriott. And NCAA action increased that figure to 96% over this past weekend.
Please enable JavaScript to view this content.