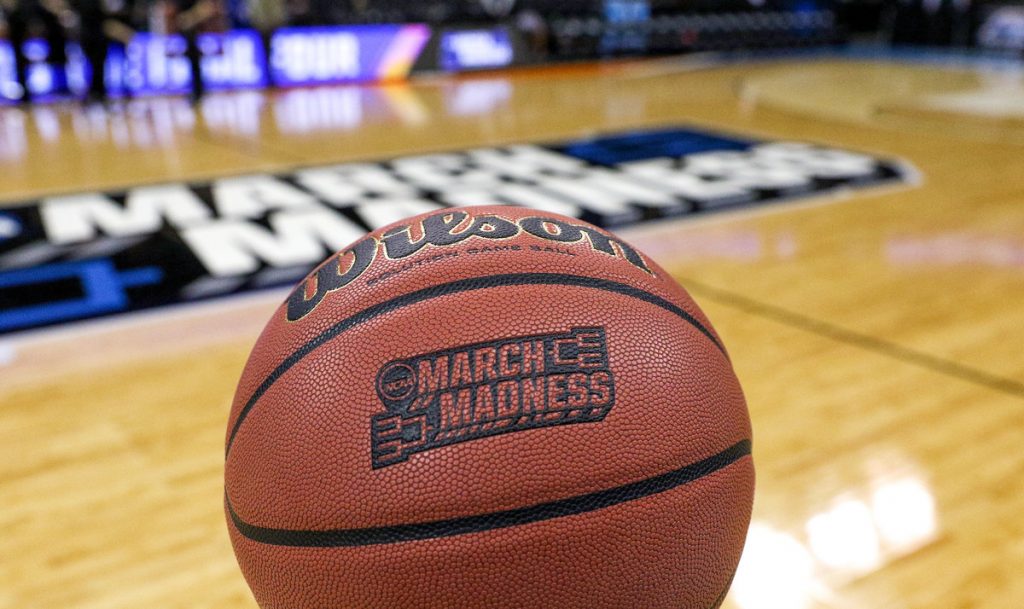 The games, which begin Tuesday night in Dayton, Ohio, will be played "with only essential staff and limited family attendance," Emmert said in a release.
That includes the Midwest regional games, which are scheduled for March 26 and March 28 at Lucas Oil Stadium, However, Emmert said the NCAA wants to move those games—and others throughout the country—to smaller venues. What that means for Indianapolis was not immediately clear.
"While I understand how disappointing this is for all fans of our sports, my decision is based on the current understanding of how COVID-19 is progressing in the United States," Emmert said in a statement. "This decision is in the best interest of public health, including that of coaches, administrators, fans and, most importantly, our student-athletes. We recognize the opportunity to compete in an NCAA national championship is an experience of a lifetime for the students and their families. Today, we will move forward and conduct championships consistent with the current information and will continue to monitor and make adjustments as needed."
The decision by the Indianapolis-based NCAA deals an economic blow to communities across the country that were set to draw throngs of fans in the coming weeks. Indianapolis is one four cities that will host regional games.
Emmert said the NCAA wants to move the men's Final Four from Atlanta's Mercedes-Benz Stadium to a smaller arena in the area. The NCAA also will consider using smaller venues for regional sites currently set to be played at the Toyota Center in Houston, Madison Square Garden in New York, Staples Center in Los Angeles and Lucas Oil Stadium.
"We have to determine the availability of the sites, obviously, but it doesn't make good sense to have a football stadium be empty," Emmert said.
All sites for next week's men's games will remain the same unless conditions in those areas force relocation, Emmert said.
Shortly after the NCAA's announcement, the Big Ten Conference said it would play its tournament games—starting Thursday—without fans in attendance.
The NCAA decision came after a day in which National Institutes of Health official Anthony Fauci told a congressional hearing that large gatherings should be prohibited and Ohio Gov. Mike DeWine said his state, which will host multiple tournament sites, would turn a strong recommendation not to hold indoor sporting events with spectators into an order.
The NCAA last week formed an advisory panel of experts and epidemiologists. The NCAA's outlook evolved rapidly. In an interview Saturday on CBS, NCAA Senior Vice President for Basketball Dan Gavitt said the NCAA is "definitively planning on running the tournament at all 14 sites with fans from the First Four in Dayton to the Final Four in Atlanta."
Three days later, it dramatically altered its most lucrative and marquee event.
The 68-team field for the men's NCAA tournament is scheduled to be announced Sunday and the 64-team women's tournament field is to be unveiled Monday.
The NCAA decision applies to more than just men's and women's basketball. All NCAA-sponsored championships including hockey's Frozen Four will be affected.
But the men's basketball tournament is the crown jewel, one of the most popular events on the American sports calendar. March Madness draws hundreds of thousands of fans to arenas from coast to coast. The men's tournament generated more than $900 million in revenue last year for the NCAA and its members, though the majority of that was from a media rights deal with CBS and Turner that pays about $800 billion per year.
According to NCAA.org, the NCAA receives $868 million a year for the tournament's TV and marketing rights. By comparison, ticket sales for its championship events in all sports bring in $178 million.
Emmert said CBS and Turner plan to broadcast the games us usual. Other media members will be allowed into the arenas to cover the games, but how many is still being determined, he said.
Emmert said a protocol for the medical screening of people entering the arenas is still being worked out, along with what constitutes essential staff and how to define family members.
Conferences have taken different stances on whether to allow fans at their tournaments.
The Mid-American Conference on Tuesday announced it was closing its men's and women's basketball tournament games at Cleveland's Rocket Mortgage FieldHouse—home of the NBA's Cleveland Cavaliers and scheduled site of the men's NCAA games—to the general public. The women's tournament started Wednesday.
The Big West Conference announced a similar move, not allowing the general public into its basketball tournament games to be played this week at the Honda Center in Anaheim, California.
However, there were no plans to restrict fan access to the Atlantic Coast Conference's tournament, which is in its second day in Greensboro, North Carolina, or the Pac-12 tournament, which played the first game of its tournament in Las Vegas on Wednesday.
Later Wednesday, the Southeastern Conference is to begin its men's tournament in Nashville, Tennessee, and the Big East is set to start at Madison Square Garden in New York. There were no plans to restrict fan access to those events.
Please enable JavaScript to view this content.