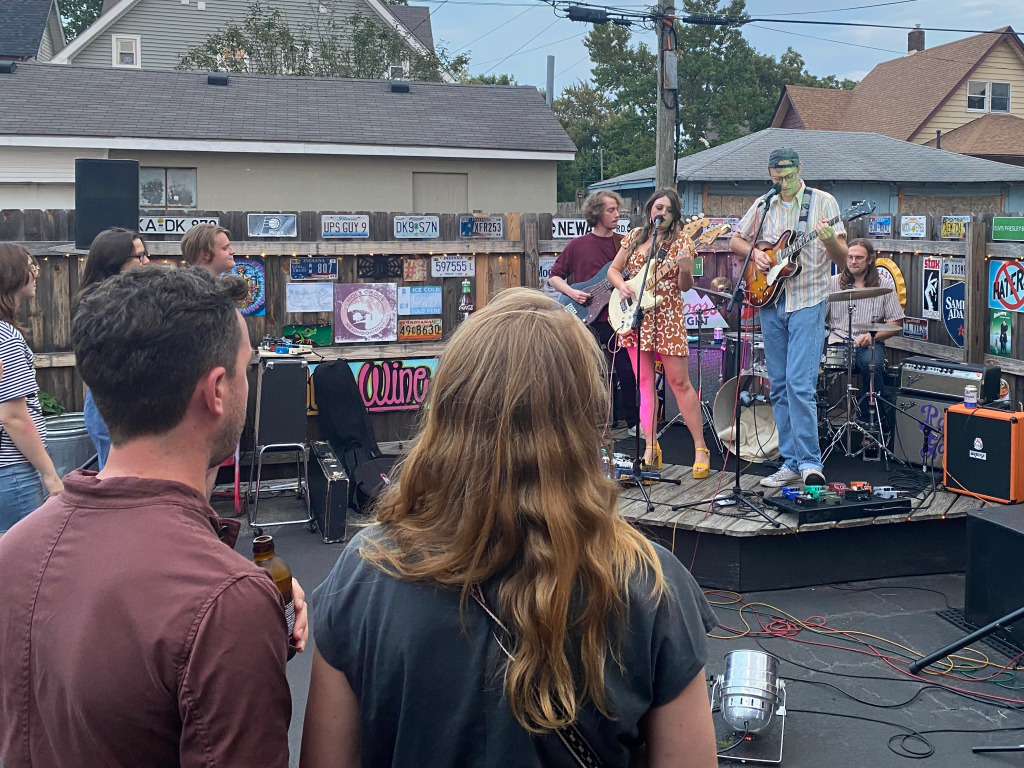 Musical Family Tree, a not-for-profit that promotes Indiana music, plans to launch a fund in March to supply money to artists as they build careers.
Based on the Canada Music Fund, a government initiative that's assisted musicians such as Alanis Morissette and Shania Twain, the Musical Family Tree fund will help cover recording, equipment, touring and promotional expenses.
The target amount for the fund is $100,000, with $25,000 already committed.
"Finding success as an original musician has always been challenging in our community," said Jeb Banner, founder of Musical Family Tree, in a statement announcing the fund. "But the returns of a vibrant music scene, to our culture and economy, are undeniable."
Andy Duncan, Musical Family Tree's chair, said the project aspires to push things forward for as many artists as possible, whether a new band needs merchandise to sell to fans or an established artist hires a publicist for the first time.
The likelihood of an applicant receiving funds is high, Duncan said.
"We're looking for reasonable partnerships with artists who have reasonable requests," said Duncan, a Greenwood native who has released four albums as Andy D.
The panel that reviews requests will be made up of a mix of stakeholders, Duncan said, including funders, Musical Family Tree board members and musicians.
When applications are opened in 2023, Duncan said people seeking assistance should expect the opposite of an intimidating request process.
"The idea is to make it as low of a bar of entry as possible," Duncan said. "If not 'no questions asked,' very few questions asked."
Duncan recalled applying to an unnamed arts organization about a decade ago for support to record and manufacture an album. He said he received positive feedback during an in-person presentation, but his bid for $2,000 proved to be fruitless.
"For whatever reason, I wasn't chosen," he said. "That really stuck with me."
If "Andy D" was an outsider in that situation, Duncan said he's optimistic about about the Musical Family Tree process because of the organization's sole focus on music.
"If someone is denied [funding from the new grant], it won't be the end of the conversation," Duncan said. "It would be the start of one."
During his tenure at Musical Family Tree, Duncan started an educational program to share information about topics such as DIY touring. He said it's important to empower fellow artists and encourage them to accomplish more than they may expect is possible.
Founded in 2004, Musical Family Tree is creating a fund in line with a philosophy outlined by the Indy Music Strategy. Published in 2021, the Indy Music Strategy emphasized the returns that are possible when money is invested in the city's music industry.
"There's an economic impact as well as a social and cultural one," Duncan said.
All donations to the fund are tax deductible. Potential donors are encouraged to email Adam Fonacier, Musical Family Tree's administrator, at afonacier@musicalfamilytree.org.
Please enable JavaScript to view this content.