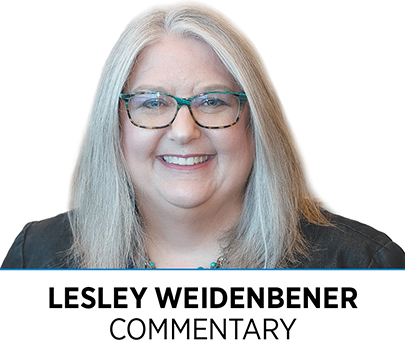 We're just days from the end of January, so this might seem late to talk about what will be new at IBJ in 2022. But as we prepare to put some new ideas into motion, I thought I'd provide a bit of a preview.
In short, we're planning new ways to honor more people in the community, along with a new email newsletter, additional events and a few changes to some of our traditional publications.
First up, a bit of housekeeping: IBJ has extended the nomination deadline for our Health Care Heroes awards. We know that health care organizations are swamped caring for patients with omicron and dealing with staffing shortages. So it only seems right to try to get past that rush before asking them to fill out nomination forms.
We'll accept Health Care Heroes nominations through March 1 and the event will move to May 13. Watch IBJ and IBJ.com for more information.
What we have no plans to delay is a new weekly email newsletter called After Hours that will be packed with info about what to do when you're not at work. The newsletter will be written by IBJ reporter Dave Lindquist, who has decades of experience writing about music and pop culture, and it is a recognition of the important role that quality of life plays in every city's economy.
Dave and our team are putting the finishing touches on the project now. Expect to see it in February.
Also new this year will be a recognition of the state's most influential people. I'm going to let IBJ Publisher Nate Feltman fill in the details next week. But watch for a chance to nominate business and community leaders who should be recognized as the state's most important power brokers, whether they are leading companies, influencing policy behind the scenes, funding startups or driving change across communities.
IBJ is also planning to add a human resources event and recognition to our agenda this year. We're still working on the details, but the goal is to honor the people who make central Indiana businesses better places to work, whether that's by increasing diversity, creating more flexible schedules, providing benefits that keep employees healthier or getting paychecks out in a more efficient and effective way.
Look for more information about the event and how to nominate your favorite HR professionals later this year.
Here are a few other things to watch for:
◗ We'll be launching a weekly entrepreneurship column this spring with a rotating roster of columnists.
◗ 20 in their Twenties—a recognition program that launched last year—will be accompanied in 2022 by an event. Nominations for that program will open in the coming months.
A few weeks ago, I mentioned that we wanted to hear about your big ideas for downtown. We still do. But we've been a bit delayed in tackling that project. Watch for more information soon. Really.
Finally, you'll see a tweak soon in Forefront, our monthly publication dedicated to public policy issues. We're eliminating the monthly "debate question"—which has featured writers on opposite sides of an issue—answering a question posed by IBJ.
We'll replace it with a featured issue that multiple columnists will tackle, with less emphasis on finding two writers who are on opposite sides of an issue (because, frankly, it's rarely that simple) and more focus on finding columnists who can approach a question from different perspectives. Sound a little confusing? Maybe. We're working it out.•
__________
Weidenbener is editor of IBJ. Email comments to lweidenbener@ibj.com.
Please enable JavaScript to view this content.