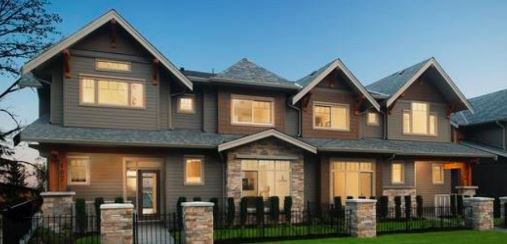 Indianapolis-based Apollo Developers LLC is planning a residential development just south of downtown Westfield that will include a mix of single-family homes and townhouses.
Plans call for the Springwater development to be located on about 50 acres of land along Cool Creek, north of the intersection of East 161st Street and South Union Street.
Springwater is expected to have 90 residences that will include 32 townhouses, 25 traditional single-family homes and 33 large single-family homes.
Plans also call for 16 acres of open space, a playground in a wooded area, trails, a gazebo, a community firepit, a courtyard and a dry pond with native vegetation.
According to Apollo, homes will include semi-custom designed exteriors that will include transitional and modern styles.
Pricing for the homes were still being determined, according to a spokesperson for Carmel-based custom home builder Old Town Design Group, which is partnering with Apollo on the project.
The Westfield Advisory Plan Commission on Monday night approved Apollo's proposal by a 9-0 vote.
Apollo is owned by Ed Hamilton and Neil Goradia. The company has focused in recent years on residential subdivision development in Hamilton County.
Apollo is also planning the Midland South development in Westfield, which will have 49 townhomes along the Midland Trace Trail and across from Grand Junction Plaza.
The firm also has three developments in Noblesville: Marilyn Woods, a 56-acre neighborhood with 135 homes at East 141st Street and Marilyn Road; Shafer Woods, an 18-acre single-family subdivision near East 191st Street and Little Chicago Road; and Trailside Woods, a 22-acre development with 41 single-family homes near State Road 32 and Gray Road.
Please enable JavaScript to view this content.