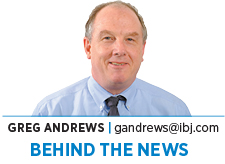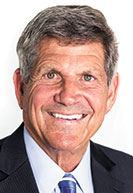 Indianapolis has a new publicly traded media company, one that pairs industry veteran Jeff Smulyan with a low-profile New York hedge fund manager once described as "the most important, least known man in TV."
Smulyan, 72, is serving as CEO of Indianapolis-based MediaCo Holding Inc. while hedge fund manager Soohyung Kim, 44, is chairman.
Kim's role is to sniff out investment opportunities—and he's already bagged a substantial deal. In December, MediaCo bought two outdoor advertising companies with a total of 3,346 billboards from South Carolina-based Fairway Outdoor Advertising Group for $43 million.
It's a new field for MediaCo, whose only assets upon its launch in November were two radio stations—New York City's top hip-hop station, WQHT-FM 97.1 ("Hot 97"), and its top R&B station, WBLS-FM 107.5. Those formidable holdings make MediaCo the No. 3 radio broadcaster in the city, in terms of both revenue and ratings.
If you are wondering why you've never heard of MediaCo, or if it only faintly rings a bill, that's because the announcement last summer of its creation was easy to overlook amid a blitz of divestitures unleashed by Emmis, which formerly owned the New York stations outright.
Smulyan, who founded Emmis in 1980, engineered the asset-selling spree out of frustration over the sluggish performance of radio. He intends to hold onto Emmis' Indianapolis properties, including four radio stations and Indianapolis Monthly magazine, while using the company's newfound financial firepower to dive into alternative industries with superior growth potential. He said the first purchase might be announced within weeks.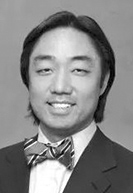 Rather than sell the New York stations to third parties, Emmis agreed to sell them to MediaCo, which it formed in partnership with Kim's hedge fund, the blandly named Standard General.
In the sale, Emmis received $92 million in cash, a $5 million note and a 24% stake in MediaCo valued at $5.5 million. Under the arrangement, Emmis runs the stations, and Emmis' top brass also serves as top brass for MediaCo.
While the radio station sales were valued at $102 million at the outset, there's reason to believe, based on Kim's stellar investment record, that there will be far greater upside longer term.
Indeed, observers say Kim has pulled off some of his most spectacular returns in the broadcast TV business.
According to The New York Post, Standard General parlayed a $75 million investment in the debt of then-bankrupt New York-based Young Broadcasting in 2010 into an eventual $300 million profit six years later.
It did so by transforming its debt position in Young into control of the company, then helping steer a string of mergers with Virginia-based Media General, Rhode Island-based LIN Media and, finally, with Texas-based Nexstar Broadcasting Group, which bought Media General for $4.6 billion.
It was in 2014 that TVNewsCheck branded Kim "the most important, least known man on TV," citing his savvy in foretelling the consolidation wave and positioning his hedge fund to profit handsomely.
Billionaire media investor Mario Gabelli was so impressed with Kim's financial engineering that his GAMCO Management named Kim in 2016 to its Management Hall of Fame, which has been installing members annually since 1990.
Despite the successes of Kim's Standard General, which oversees $1.5 billion, Kim is not someone who seeks the limelight. As The New York Times noted in 2014, in a hedge fund industry full of testosterone-laced names like Apollo and Cerberus, Kim took inspiration from brands like Standard Oil and General Electric when he launched his fund in 2007.
According to the newspaper, Kim was born in South Korea and moved to Queens at age 5, learning English by watching "Sesame Street" and "Mr. Rogers' Neighborhood."
He graduated from prestigious Stuyvesant High School and then Princeton before starting on Wall Street as a credit analyst.
When IBJ called Kim, using a phone number Smulyan had passed along, he immediately tried to get off the line, saying the inquiry should go through his firm's outside PR counsel.
"Jeff has a long and storied history, across a number of business lines," he said on the two-minute call. "We have a lot of respect for him. It's a nice combination."
The respect is mutual. Smulyan said he developed a friendship with Kim after meeting him about a decade ago.
"We are at the start of the business. We think it is an exciting time," Smulyan said. "Hopefully, we can look to create some value. That is the goal."
An investor presentation that MediaCo filed with the Securities and Exchange Commission this month provides few details on the company's strategy beyond saying the firm "will seek to generate attractive shareholder returns via operational excellence, increased scale and accretive acquisitions."
Gabelli told IBJ he shares Kim's enthusiasm for the billboard industry—in part because of the potential to bolster revenue as more signs become digital.
"To the extent he is starting a company to go into media and entertainment businesses, I think he'll be quite successful," Gabelli said. "He understands how to make money in the markets."
Smulyan said he sees a clear delineation between Emmis' and MediaCo's M&A efforts, with Emmis now focused on opportunities outside media andMediaCo seeking opportunities in it.
For now, the new business is small, with a stock market value of $32 million—a venture that's unlikely to garner much media attention.
But Kim seems destined to be in the headlines regularly in 2020 for a different reason—Standard General's newly launched proxy fight to win four seats on the board of Virginia-based Tegna Inc., which owns 64 TV stations, including WTHR-TV Channel 13 in Indianapolis.
Standard General, which owns 10% of Tegna, says the company's stock "has consistently underperformed."
In a letter, Kim wrote that Tegna needs a stronger board "to ensure that Tegna is on the right path to maximize value for all shareholders."•
Please enable JavaScript to view this content.