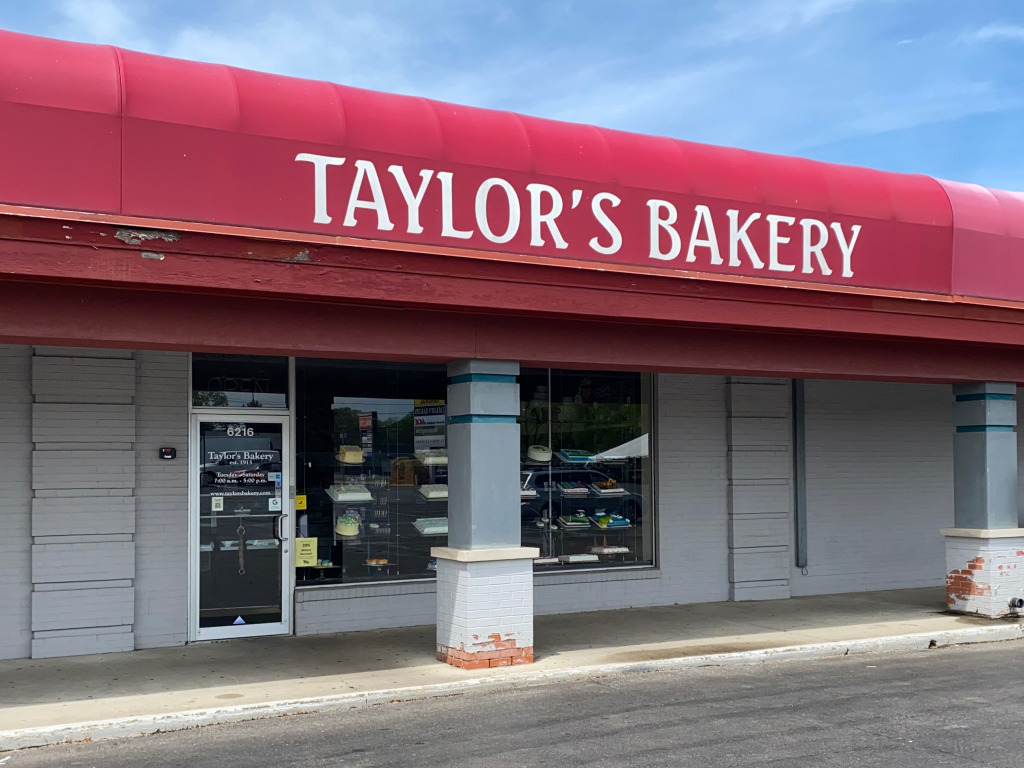 The new owner of Taylor's Bakery didn't purchase the business founded in 1913 with an intent to shake things up.
Burrows Holdings LLC, a company co-owned by Indianapolis resident Scotty Burrows, plans for pastries, birthday cakes and Mardi Gras favorites King Cakes and paczkis to follow Taylor's traditions exactly.
"Nothing's changing," said Burrows, a first-time owner of a retail operation. "All ingredients stay the same. We bought [Taylor's] because we believe in the quality of the products, the production systems in place and the culture of the company."
Siblings Drew and Matt Allen, fourth-generation owners of Taylor's, sold the business to Burrows in February.
Two shops, at 6216 Allisonville Road in Indianapolis and 8395 E. 116th St. in Fishers, were included in the transaction.
The Allen brothers, who became vice presidents at Taylor's Bakery in 2001, decided to sell because they wanted to spend more time with their children, Drew Allen said. Matt is the father of three daughters and Drew is the father of two sons.
"They were growing up, and we were working a lot," Drew Allen said. "We said, 'It's time to be full-time dads.' "
Allen said one condition of the sale was for Burrows to retain the 50 employees working for Taylor's.
Burrows described Burrows Holdings as a family company eager to continue the production of a high-quality Taylor's product.
Taylor's, which has billed itself as the state's oldest bakery, opened 110 years ago as a grocery store near the intersection of 38th and Illinois streets. Dennis "D.O." Taylor founded the business.
Taylor's daughter and son-in-law, Virginia and James E. Allen, took over the business in the 1960s. Their son, John Allen, and his wife, Nancy, eventually became third-generation owners. Drew and Matt Allen are the sons of John and Nancy Allen.
John Allen died in January 2022 and Nancy Allen died in January.
Drew Allen said the sale of Taylor's was "bittersweet" in the wake of the deaths of his parents. He added that he's reflected on the amount of customers served across more than a century.
"If you think about who enjoyed your products, it's pretty cool," Allen said. "From a personal standpoint, my dad coached me. It was all about the business being as simple as taking care of the employees."
The Taylor's location on Allisonville Road opened in 1968, and the Fishers shop opened in 2003.
The original location, 3760 N. Illinois St., closed in 1973. A Taylor's Bakery location did business from 1976 to 1991 near the intersection of West 86th Street and Ditch Road.
When discussing the longevity of Taylor's Bakery, Allen said the business endured the Great Depression, sugar rationing during World War II and the 2008 Great Recession.
"This business is very robust," he said.
Please enable JavaScript to view this content.