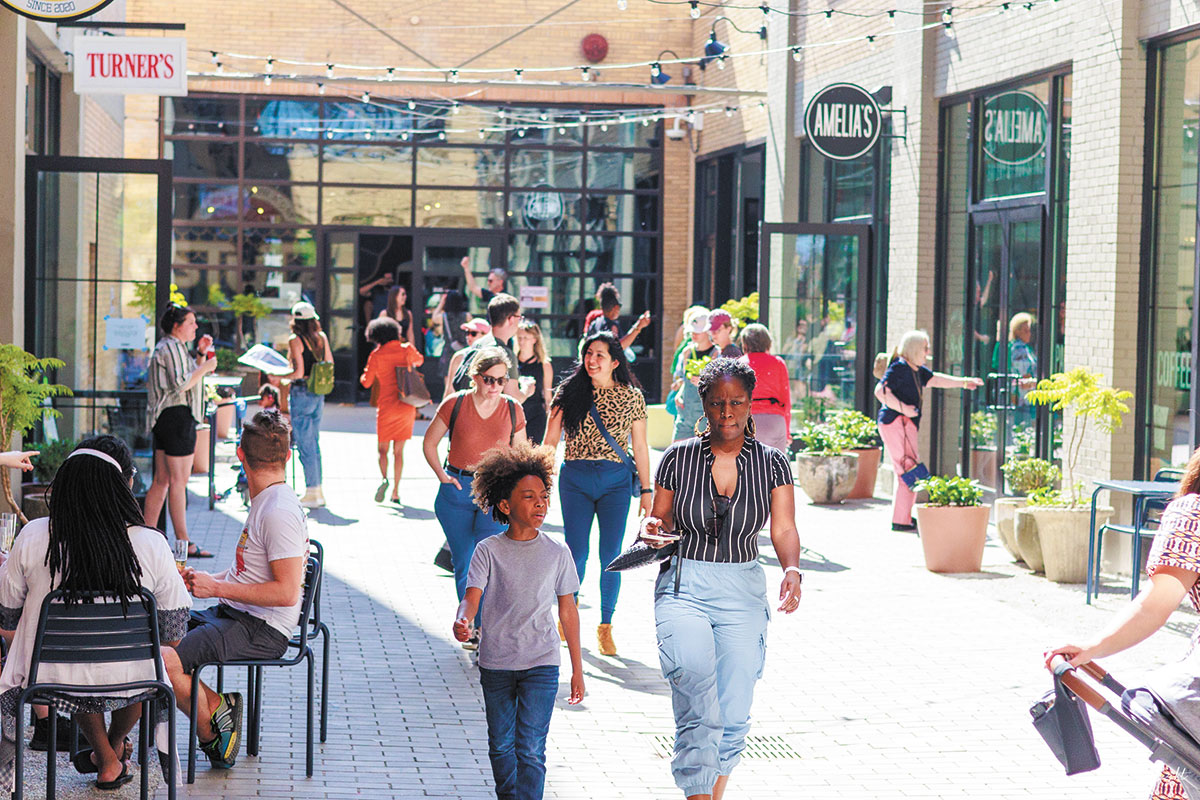 "Amenitize" is the new buzzword around the renovated Stutz Motor Car Co. factory complex, where a dozen new tenants are setting up shop on the first floor.
Known as the Stutz Business and Art Center from the 1990s until real estate developer Turner Woodard sold his majority stake in 2021, the complex is entering a new era by offering dining, shopping and personal fitness.
The goal of new owner SomeraRoad Inc., a New York-based commercial real estate investment firm, is to give people inside and outside the Stutz reasons to spend time there.
An executive at coworking company Industrious, the tenant occupying the most space at the new-look Stutz, said mixed-use developments are attractive to his company.
"We look at areas where everything a member could need would be within walking distance," said Phil Tadros, who manages three Industrious locations in central Indiana. "At the Stutz, we have coffee shops, a gym, a bar and restaurants. An individual can park, go to the office, have breakfast, lunch, dinner and work out."
Amenities at the Stutz include new locations of Cafe Patachou and Amelia's Bread. Coffee shop Barista Parlor will bring a popular Nashville concept to Indianapolis.
Julieta Taco Shop is the brainchild of Milktooth chefs Esteban Rosas and Gabriel Sanudo, and Turner's Bar will be managed by Sahm Hospitality Group.
Grounded Plant & Floral Co. sells bird-of-paradise, philodendron and other indoor plants, while Myriad Health & Fitness offers yoga and weightlifting.
All 12 retail spots on the first floor are expected to open by the end of summer. Grounded Plant & Floral Co. opened in mid-May.
With the oldest part of the complex dating to 1914, the Stutz is where automobile engineer and designer Harry C. Stutz built luxury cars until the Great Depression. Made up of seven buildings, the 441,000-square-foot structure is bordered by Senate Avenue to the west, 11th Street to the north, Capitol Avenue to the east and 10th Street to the south.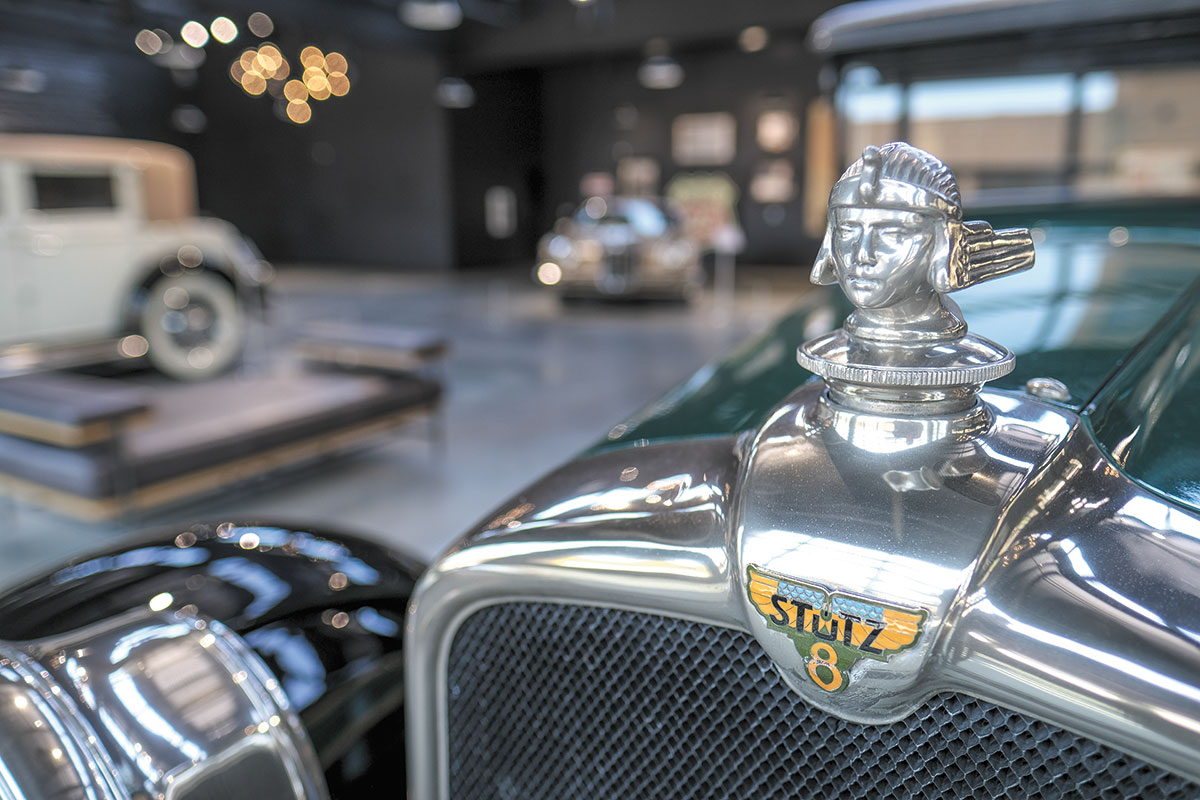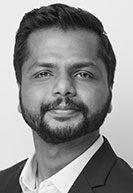 Industrious can accommodate up to 350 people who purchase coworking memberships. SomeraRoad plans to lease as much as 290,000 square feet of the multi-story Stutz as office space, and nearly 30 artist studios occupy upper floors.
Because parking lots take up space to the west, south and east of the complex, and Interstate 65 is an immediate neighbor to the north, the Stutz might be viewed as being isolated from potential visitors.
Imran Haris, SomeraRoad's project manager for the renovation, doesn't see it that way.
"We're in the middle of a lot of things," Haris said. "Hundreds of IU Health people are just a few blocks away. If you've been to the fast-food restaurants on 10th Street at Indiana Avenue, it's packed every single day of the week. Anyone you speak to in this area of town will tell you there's not a lot of places to go."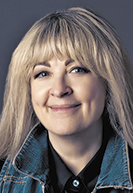 A strong public turnout for a Stutz open house on May 21 was gratifying, Haris said. The crowd showed what's possible in terms of weekend foot traffic, said Polina Osherov, executive director of Pattern magazine, one of the new Stutz tenants.
Julieta Taco Shop co-founder Rosas said he won't be surprised if business for lunch on weekends outpaces the weekday dinner demand.
Alley courtyards are defining features of the renovated Stutz. Near the south end of the complex along Capitol Avenue, Julieta, Turner's, Amelia's, Barista Parlor and Cafe Patachou are accessible via an open-air walkway that previously was used for vehicle parking.
Near the north end of the complex along Capitol Avenue, an enclosed entrance accented by "The Stutz Business Center" signage has given way to an open-air walkway billed as Makers Alley.
A sculpture is planned for this alley, where Pattern and creative business incubator St'Artup 317 will be neighbors. Nearby will be three spaces reserved for artist residencies.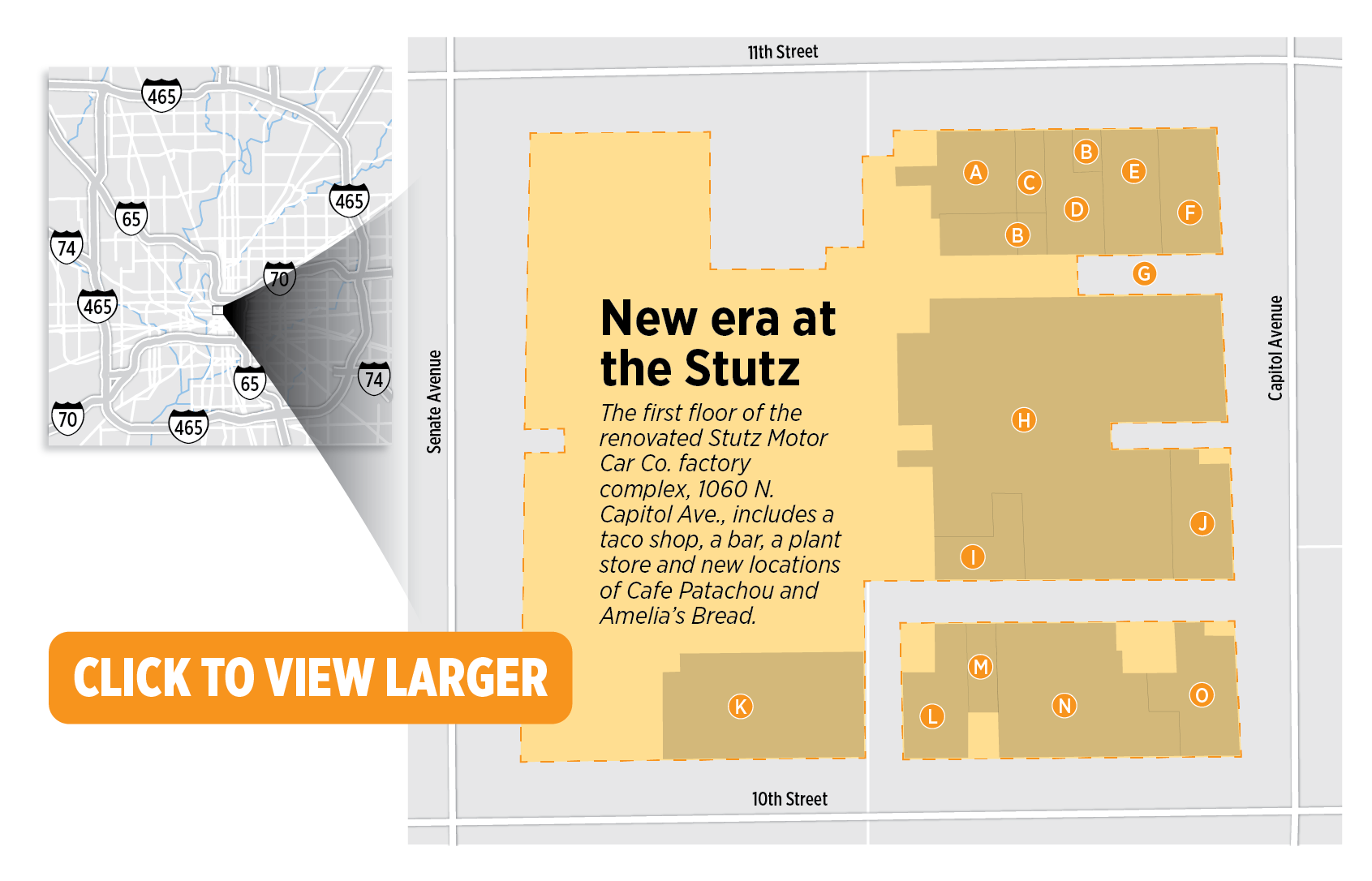 Osherov said an application process is in the works for the residencies, which will emphasize an entrepreneurial streak for specialists in fields such as fine art, fashion design and music.
"We are looking for people who are ready to make a living doing whatever creative endeavor they are doing," she said.
Those selected for residencies will receive training in marketing and how to distribute their products.
"Without having somebody guide you through that, it can take years of figuring it out on your own," Osherov said. "The idea is to help people shortcut through that process."
Although the Stutz Artists Association once included as many as 90 members, the present listing of artist studios at the Stutz website features 28 names—a reduction that can be attributed to construction that disrupted day-to-day activity at the complex.
A First Friday open house is scheduled for 5-9 p.m. June 2 for artists with studios on the upper floors. On Labor Day weekend, the third annual Butter fine art fair is planned at the Stutz.
Haris said SomeraRoad wants to preserve a creative presence.
"It's important that we maintain the character of the building and the artist community that's here," Haris said. "We want to embrace it in the best way possible."•
Please enable JavaScript to view this content.