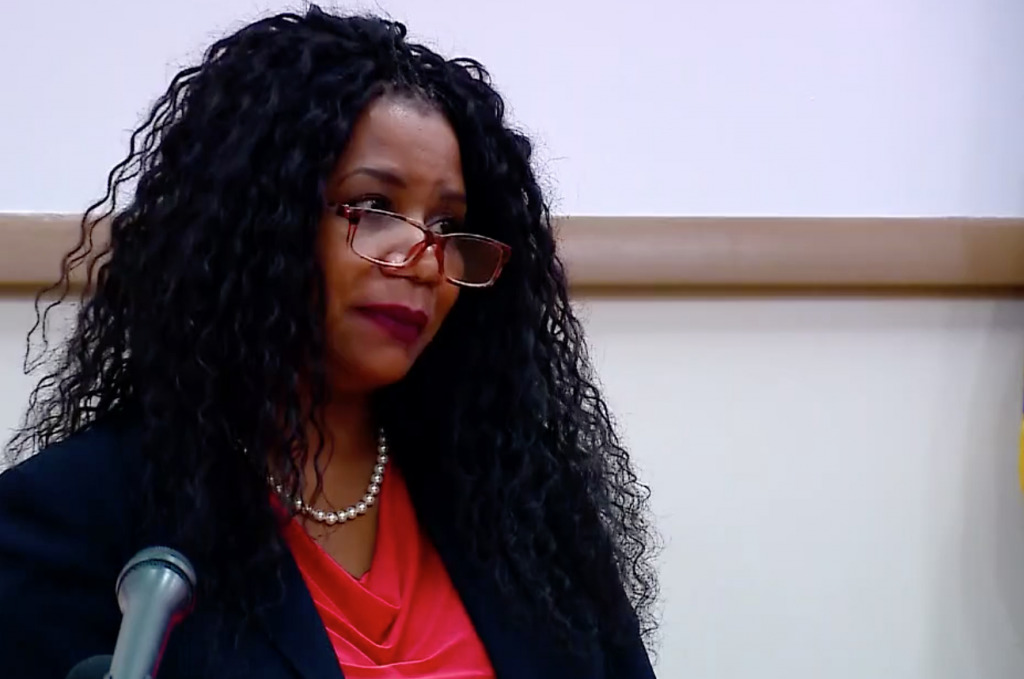 A grand jury has declined to indict an Indianapolis police officer who fatally shot a man in May during a foot chase after police said the 21-year-old exchanged gunfire with the officer.
The grand jury's decision not to indict Dejoure Mercer, the Black officer who shot and killed Dreasjon Reed on May 6, was announced Tuesday by special prosecutor Rosemary Khoury. Reed also was Black.
Downtown businesses and building owners have been preparing for the decision by boarding up windows, worried that a decision or against an indictment could spark the kind of civil unrest that hit Indianapolis in late May. The Indianapolis Metropolitan Police Department also stepped up its presence downtown late Tuesday afternoon.
Immediately after the announcement, there was little sign of protests and no signs of violence, although a Twitter account for Black Lives Matter Indy called on people to come downtown to Meridian and New York streets. "Bring your signs your rage and your pain," the tweet said. "Head there now."
By 7:45 p.m., about 100 people had gathered downtown near New York and Meridian streets to protest what they said continue to be injustices in the criminal justice system.
In a statement, the Indiana Black Legislative Caucus, which has a number of members from Indianapolis, urged against violence. "While we respect engagement and demonstrations, we want to encourage everyone to be cautious," the statement said. "The IBLC will remain vigilant and continue to monitor the situation. We implore everyone to remain safe and remember that we are in the middle of global pandemic. Please treat each other with humanity and kindness."
The NAACP's Greater Indianapolis chapter also called for peace. "By remaining peaceful, the overall message of respect and transparency in policing will not get lost," said Chrystal Ratcliffe, the group's president.
Reed's shooting was not recorded by any police camera because the department only began implementing a body camera program in August. But Reed livestreamed the foot chase on Facebook.
Khoury is a deputy prosecutor in central Indiana's Madison County and was appointed in June to investigate Reed's fatal shooting after Marion County Prosecutor Ryan Mears sought a special prosecutor. She had announced on Aug. 21 that she had requested that a grand jury be impaneled to handle the final stage of that investigation and consider whether an indictment should be brought against Mercer.
"I don't believe there could have been another prosecutor assigned to this case who was as neutral as I am or as objective as I have been over the last five months," an emotional Khoury said. "I have truly kept an open mind about this process. I have tried to be as impartial as I possibly could."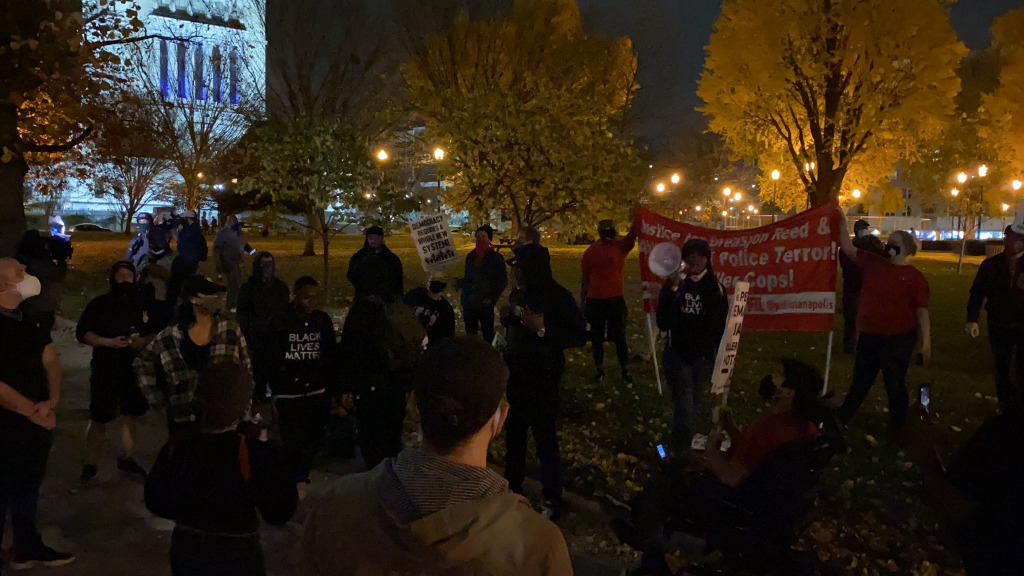 The Indianapolis Metropolitan Police Department has said Reed was fatally shot by Mercer in an exchange of gunfire with that officer during a foot chase that followed a vehicle pursuit.
Attorneys for Reed's family have insisted that he didn't exchange gunfire with Mercer before the officer shot him. Family members have said that they don't trust the police department and believe it is trying to conceal information.
"The things that you may have heard in the news coming from anyone, just know the fabrication is real. Everything that someone has told you … is a complete lie," Wynn said on Aug. 5 after the Marion County coroner's officer released Reed's autopsy report to his family.
But state police officials released details Tuesday night they said prove Reed pulled his gun and shot twice. That evidence also found that Mercer shot 13 times, police said.
Ratcliffe said the NAACP "appreciates the transparency" of the investigation and that the special prosecutor and state police provided "the community as close to a full disclosure as permitted by the law."
John Kautzman, an attorney representing Mercer, said in a statement Tuesday night that "the evidence proved that Mercer was justified in defending himself on the date in question and did not engage in any improper conduct related to this encounter."
"The evidence showed that he took actions consistent with his training—and more importantly—consistent with the law," the statement said.
But state Sen. Jean Breaux, D-Indianapolis, said she continues "to be disappointed in a system that clearly emphasizes policing over justice. No matter the circumstances and no matter what the grand jury decided, a young Black man has died at the hands of trained officers. Even if there will be no indictment, it is clear that the way that law enforcement operates in this country too often leads to dead Black Americans."
Reed's mother filed a wrongful death federal lawsuit in June against the city, its police department and four officers, including Mercer.
Khoury called investigating Reed's death a "very heavy burden."
"I don't know how Mr. Reed's mother feels, but I'm a mother of two Black boys," she said, while also acknowledging she is "also empathetic to officer Mercer. That was a very difficult position to be in."
"I have to believe in the system," she said.
In a statement, IMPD said its grateful to Khoury, Indiana State Superintendent Doug Carter, the troopers who participate in the investigation and the citizens who served on the grand jury to ensure a "fair and just investigative process and transparent outcome."
The department also thanked residents for awaiting the conclusion of the investigative process.
"We understand that this result may be frustrating for some of our residents, but it is our hope that the full transparency offered by Prosecutor Khoury and Superintendent Carter will help to move our city forward, improve the relationship between our officers and neighborhoods and bring us closer to healing the division in our community," the department said in written comments. "We look forward to continuing productive dialogue with our residents and building the types of partnerships with our neighborhoods that prevent violence."
Indianapolis Mayor Joe Hogsett said the grand jury's decision not to indict the involved officer "draws this process to a close."
"This decision ends the criminal review of the interaction but it doesn't heal the divides in our community caused by a heartbreaking incident such as this," he said in a statement.
"I offer my sincere thanks to the many faith and community leaders who have advocated for law enforcement reforms, including the creation of a Use of Force Review Board, changes to our use of force policy, the implementation of body cameras, and a citizen-majority General Orders Board," he said. " These reforms are meaningful steps forward as we continue to build new trust between Indianapolis neighborhoods and our police department."
A statement from the African American Coalition said it would continue its "ongoing work of creating a relationship between the police and the community built on trust, shared accountability and mutual respect."
"We hope that things for which we have advocated for and are being implemented including implicit bias training, body cameras, de-escalation training, citizens on both the use of force and general orders boards are steps to prevent future police action shootings and promote existence of real accountability," the coalition said.
Please enable JavaScript to view this content.