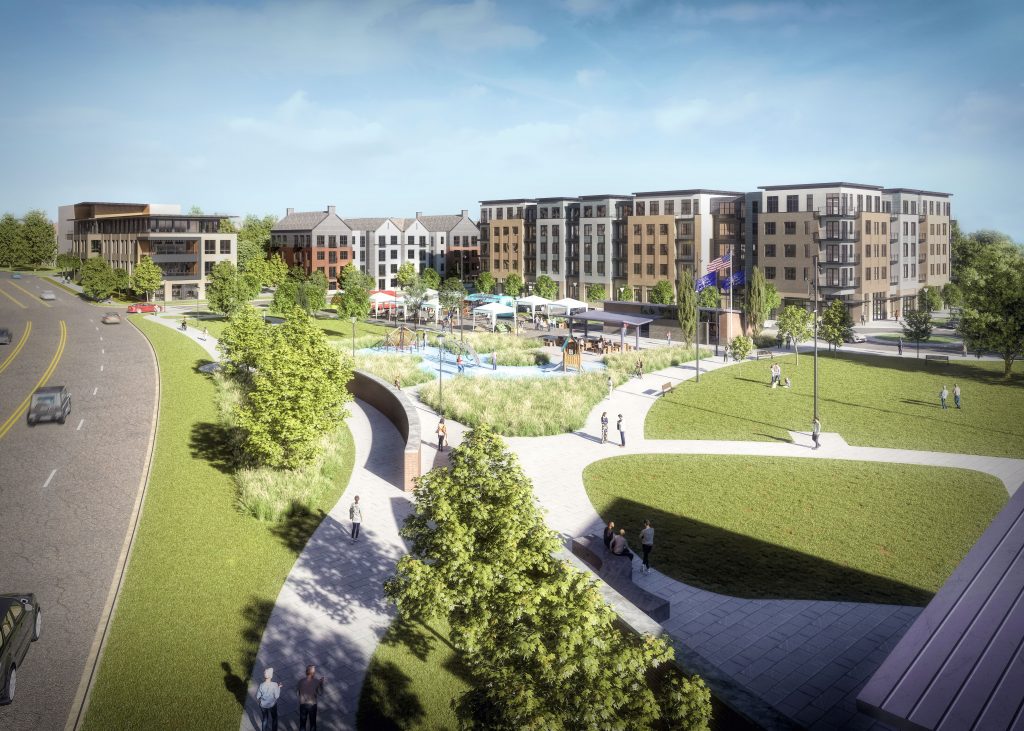 The Noblesville City Council on Tuesday night approved more than $14 million in bonds to support the $32 million mixed-use Village at Federal Hill project.
Carmel-based Old Town Cos. plans to redevelop three acres of land west of the Federal Hill Commons Park, near State Road 19 and State Road 32.  The plan includes 160 apartments, more than 400 surface and structured public parking spaces, and 30,000 square feet of space for retail or office uses.
"I think this will be a marquee moment for us as we continue to invest on the west side of the river," Noblesville Mayor Chris Jensen said during the meeting.
To support the project, the city plans to issue $5.2 million in developer-backed bonds to be paid by the increased assessed value of the property over the next 25 years. Additionally, the city will issue $9 million in lease rental bonds to pay for construction of the project's 302-space garage, which the city will own.
The project's first phase will be a five-story, mixed-use building connected to the garage at the east end of the property. That building will feature 77 residential units and might include up to 10,000 square feet for non-residential uses.
There are three other buildings planned as part of the project: Two four-story buildings and a three-story building with two levels of office space over ground-floor retail. Construction on the project is slated to start in spring 2021.
Please enable JavaScript to view this content.