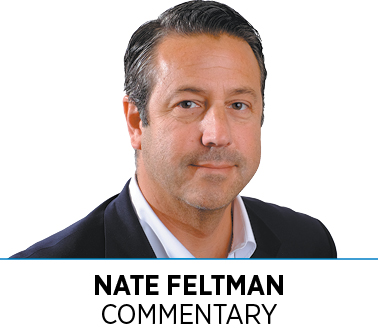 Since my column is always due by Tuesday night, I normally start writing on Sunday to give myself time to review and edit. This week is tough given Tuesday's presidential election. I'd like to reflect on the outcome of the election, but there is not enough time to write a coherent column, even in the unlikely event that the outcome is clear Tuesday night.
So, instead, I decided to write about another topic that is top of mind for me right now. The Indiana Hoosiers are ranked 13th in the AP college football rankings and are 2–0 in the Big Ten. Not to be outdone, Purdue is also 2-0 in the Big Ten.
The last time the Hoosiers and the Boilermakers both started their Big Ten football seasons 2–0 was 1972, and Richard Nixon was in the White House. This year, Indiana achieved its fast start by beating eighth-ranked Penn State at home and then beating Rutgers on the road. Purdue got there by coming from behind to beat Iowa at home and then picking up a road win at Illinois.
IU's win over Penn State was its first win over a top 10 team in 33 years. After beating Rutgers, IU is preparing to host No. 23 Michigan. IU hasn't achieved a ranking this high since 1987—the year it beat both Michigan and Ohio State and climbed to No. 11 (Ronald Reagan occupied the White House.)
Purdue football fans have enjoyed more recent success. Purdue rose to fifth in the AP rankings in 2004, followed by a No. 11 ranking in 2005. In 2000, led by quarterback Drew Brees, Purdue climbed to 14th and finished the season by making a Rose Bowl appearance against fourth-ranked Washington—Purdue's first appearance in the Rose Bowl since quarterback Bob Griese led the Boilers past USC in 1967 and achieved a No. 8 ranking (Lyndon Johnson occupied the White House.)
Purdue also beat top-ranked Notre Dame in 1967 and entered the 1968 season as the AP No. 1 team in the country—the first and only time Purdue held the top spot in the AP ranking. IU has yet to make AP's top spot. Its best ranking in the AP poll is No. 4, which it achieved twice, in 1945 and 1967. Of course, the 1967 team is the only IU team to have made it to the Rose Bowl. Just like Purdue in 1967, IU played USC in the 1968 Rose Bowl, but lost.
Due to the Big Ten's decision to delay the start of the football season, Indiana and Purdue each play only eight games this year—all Big Ten conference games. As is custom, IU and Purdue will meet in the last game of the season in the Old Oaken Bucket game, on Dec. 12. Before then, Purdue will face Wisconsin (although, at press time, that game had been called off because of a COVID-19 outbreak at Wisconsin), Northwestern, Minnesota, Rutgers and Nebraska. IU will take on Michigan, Michigan State, Ohio State, Maryland and Wisconsin.
Could this be the year that both IU and Purdue enter the Bucket Game ranked with a trip to the Rose Bowl on the line? Since the Rose Bowl this year will host a playoff semifinal game, it would likely take an undefeated IU or Purdue to have a shot. But a bowl game nonetheless might hang in the balance.
Whatever happens, it is uplifting to see IU and Purdue football start the season strong. And we can't forget undefeated No. 4 Notre Dame. In a year all Hoosiers need more positives, our collegiate teams are delivering. I wonder what will be on the line for the Old Oaken Bucket game (and who will be in the White House in January).•
__________
Feltman is CEO of IBJ Media and a shareholder in the company. To comment on this column, send email to nfeltman@ibj.com.
Please enable JavaScript to view this content.