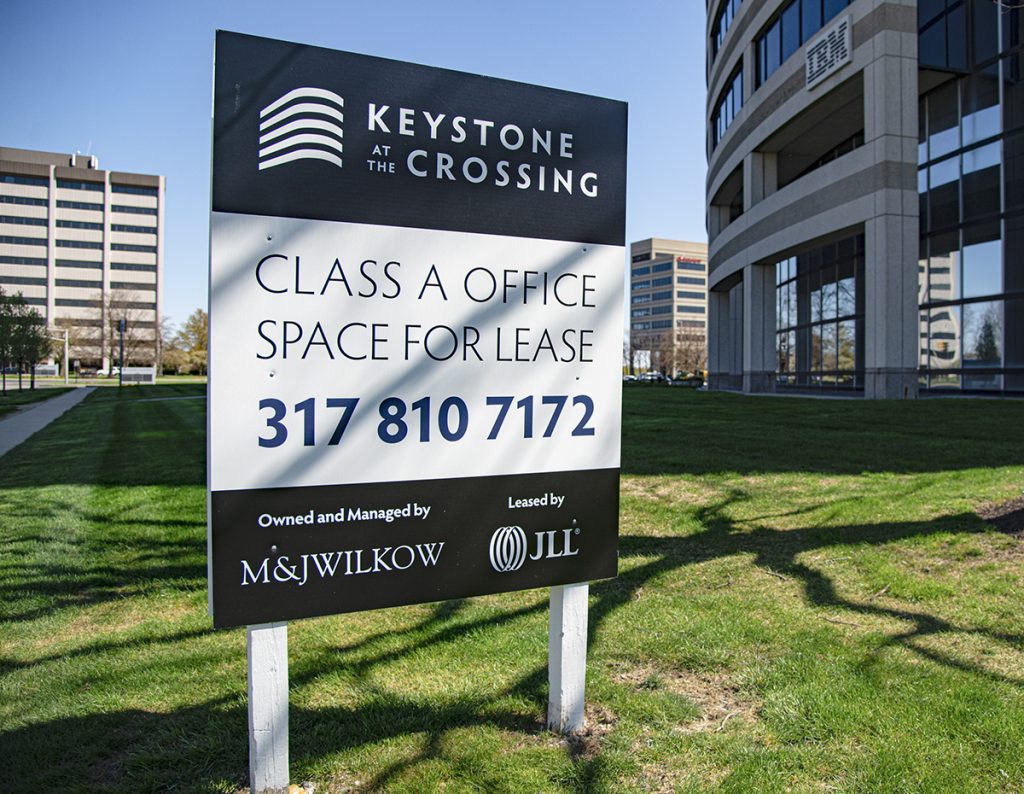 Demand for office space likely will decline through the summer, as companies take a wait-and-see approach to the COVID-19 pandemic and determine how best to return their workforces to a semblance of normalcy.
Most traditional office users in central Indiana have been sputtering through work-from-home arrangements since March 23, when Gov. Eric Holcomb issued a stay-at-home order.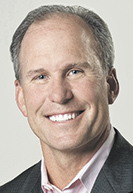 That edict has led many employees to trade in-person meetings and conversations for emails and videoconferencing—something many experts say likely will continue long after social distancing requirements are relaxed.
The market "will not be the same coming out of this in all kinds of respects," said Bill Ehret, principal and managing director of Toronto-based brokerage Avison Young's Indianapolis office. "The office building and office space business will be impacted, certainly in the near term and [perhaps] for the next decade."
Even with looming questions, the central Indiana office market was stable in the first quarter of this year, according to a new report from Chicago-based JLL.
The report showed a loss of about 35,000 square feet of leased office space to previously planned corporate downsizings. But most of the markers used to calculate market health—including vacancy (19.4%), direct asking rent ($21.54 per square foot) and sublease asking rent ($18.57)—were in line with 2019 forecasts.
In its report, the firm said it is tough to know how the coronavirus will influence short- and long-term markets, other than the prediction that demand will drop in the months ahead.
"New activity is expected to slow as tenants and investors with flexible timing switch to a 'wait and see' approach," the report said. "But with the state under stay-at-home orders … occupancy growth could be minimized this year."
JLL declined to make its officials available for this story.
The report said Indianapolis has been a "resilient market" in past national downturns, including the 2008-2009 financial crisis. In that span, the market's vacancy rate rose only 1%.
"The Indy market rarely sees large swings in vacancy, so we can hope that this will extend to the current climate," the report said.
'There's still activity'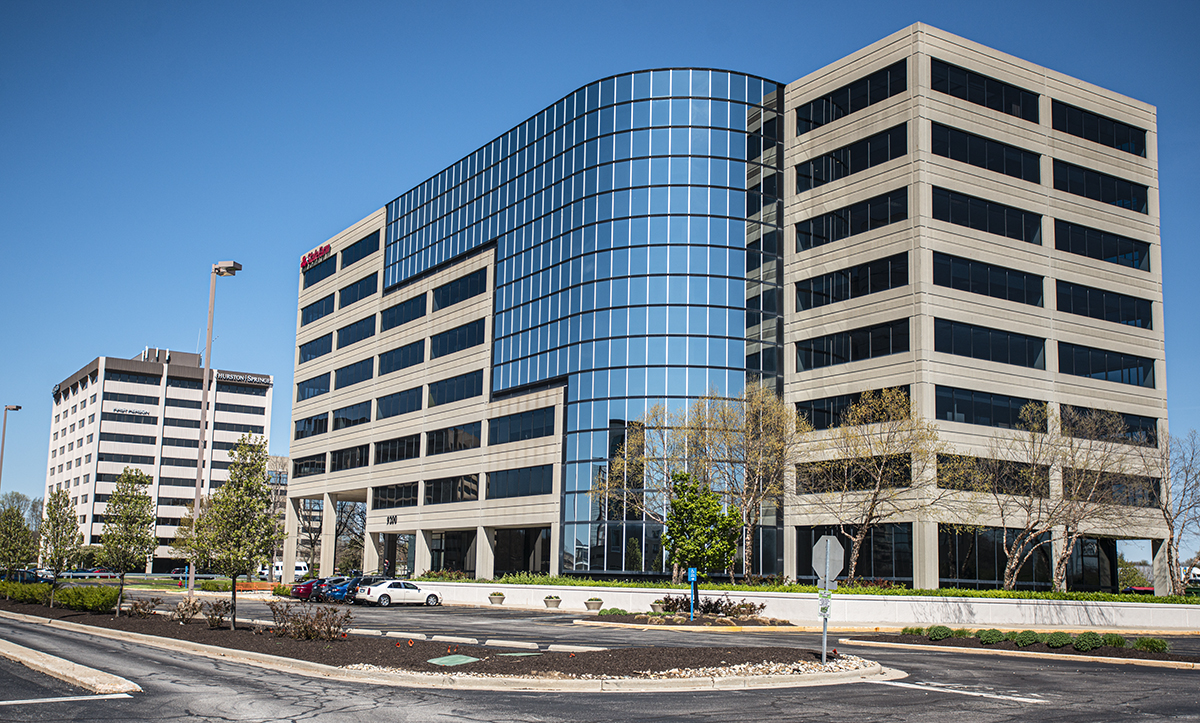 Even so, experts cautioned that the current economic setback is much different from the Great Recession.
While in a traditional economic slump, businesses might jettison building plans, they're keeping all options open this time, said David Funke, managing director of the Indianapolis office of Los Angeles-based CBRE.
"It's really rare that anything is [being scrapped] today," he said. "It's not like a typical recession where … we're in for three to five years of awful."
Instead, he said, companies are positioning themselves in hopes that, when things go back to normal, they'll be able to pick up where they left off.
Ian Nicolini, Indy Chamber vice president of economic development, said "there's still activity" on some planned office projects, especially those that were well on their way before COVID-19 hit.
But many office users—particularly those in the early stages of looking for space—are "going to press pause" as they wait for the market to settle and the economy to start bouncing back, Nicolini said.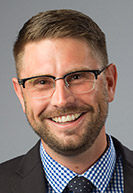 Besides, he added, the focus for most employers is on getting up and running again.
"A lot of demand is driven by decisions that are going to take place in the future," he said. "So, obviously, an event like a pandemic would cause businesses to evaluate their strategies—but it's difficult to settle on a strategy without clarity on what's going to happen next."
Measuring the market
The strongest submarkets in the area include downtown, Keystone, Carmel and northeast Indianapolis. All are in good position to weather the storm, Funke and other brokers said.
"Because there's normally enough of a market for the high-quality, well-located real estate—even during depressed times," Funke said, those locations still "do well."
Downtown in particular has a plethora of quality real estate available, he said. This includes Salesforce Tower, Monument Circle and even parts of Circle Centre mall.
The former Anthem Inc. headquarters on Monument Circle has not been able to attract a replacement tenant since it hit the market in 2018, when the insurance giant consolidated its executives into existing Virginia Avenue offices.
But the pandemic is not likely to do the space any additional harm, said Avison Young's Ehret.
"That building is so unique that it's of those that either, you're going to have a user that comes along that's perfect for it, or it's going to sit there like it is today because that user just hasn't come along yet," he said.
"I don't know that this event … creates new challenges. It's a great location—it will be fine."
Brokers said what's less clear is how more vulnerable areas—such as Midtown and the east and west sides—will fare.
The west side and Midtown already have vacancy rates topping 30%, while the east side's is about 16%. All three also saw negative absorption in the first quarter of the year.
"Marginal locations and marginal-quality properties are more likely to struggle," Funke said.
Adding to the uncertainty is that many tenants have informed their landlords they are unable or unwilling to pay rent during this time of economic uncertainty, Ehret said.
"Certain buildings that are more Class B might have a handful of smaller tenants and businesses that are impacted greatly by this," he said.
Although landlords of smaller buildings are most susceptible, higher-end office space could also feel the impact if larger firms begin withholding rent, Ehret said.
Changes coming?
Brokers say many companies have found working from home using Zoom conferences and other technology has been more effective than expected.
That reality, combined with worker apprehension over the health risks of face-to-face interactions, likely will lead some to embrace working from home longer term, the brokers said. Or at least the companies aren't ready to make sweeping real estate decisions.
Some firms have "delayed or completely tabled decisions to add space or relocate, taking a safer route of staying where they are in the near term," Ehret said.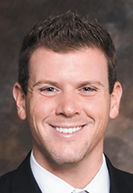 "Companies are going to really look at density issues within their office space," he said. "We've been putting workstation next to workstation, and so on. Maybe the trend is going to be [to] phase those out."
And coworking hubs could be hit hard as the economy reopens, said Ehret, because members might prefer operating from home for now to reduce risk.
On the other hand, Funke said, some workers miss the office environment.
"We've got people learning [to] work from home, but we've also got, to counter that, renewed appreciation for what happens when we're together in an office," he said.
Shook Realty broker Rob Coombes agreed.
"Right now, most [companies] are waiting to see how to prudently move forward," he said. "I think, long term, this is not going to affect the office market a great deal."
Full steam ahead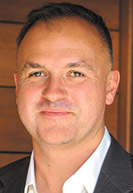 High-profile projects like Bottleworks District and the Community Justice Campus—both near downtown—are moving forward uninterrupted. They account for some of the market's more than 323,000 square feet of new construction inventory, according to JLL.
The mixed-use Bottleworks project will add about 180,000 square feet of office space to downtown, along with hundreds of thousands of square feet of retail, restaurant and residential space
"We haven't really seen an impact on the project," said Gavin Thomas, vice president of development for the firm spearheading the project, Wisconsin-based Hendricks Commercial Properties.
He added that the largest Phase I office tenant, tech firm High Alpha, remains committed to its nearly 42,000-square-foot lease.
"The calls haven't been as frequent on new space, but that's kind of to be expected since [businesses] can't really go out and see the property and look at the space right now."
Thomas said there's no plan to alter Bottleworks or its office offerings because of the virus. This includes the 100,000-square-foot office and high-end residential expansion planned for a later phase of the $300 million development.
"That part of the project is still a few years out," Thomas said. "That building has always been seen as an opportunity for a larger corporate user that wants to have a signature presence. I don't see that changing."
In Broad Ripple, plans also are moving forward to build a five-story office building for tech-staffing firm Eight Eleven Group, although construction isn't expected to begin for several months.
While some segments of the market might face a long road to recovery, Thomas said, he expects the city and state to "rebound nicely" from the stress inflicted by the virus.
"It might not be tomorrow or next month or even six months from now, but it'll come back around and then there'll be business growth," he said.•
Please enable JavaScript to view this content.