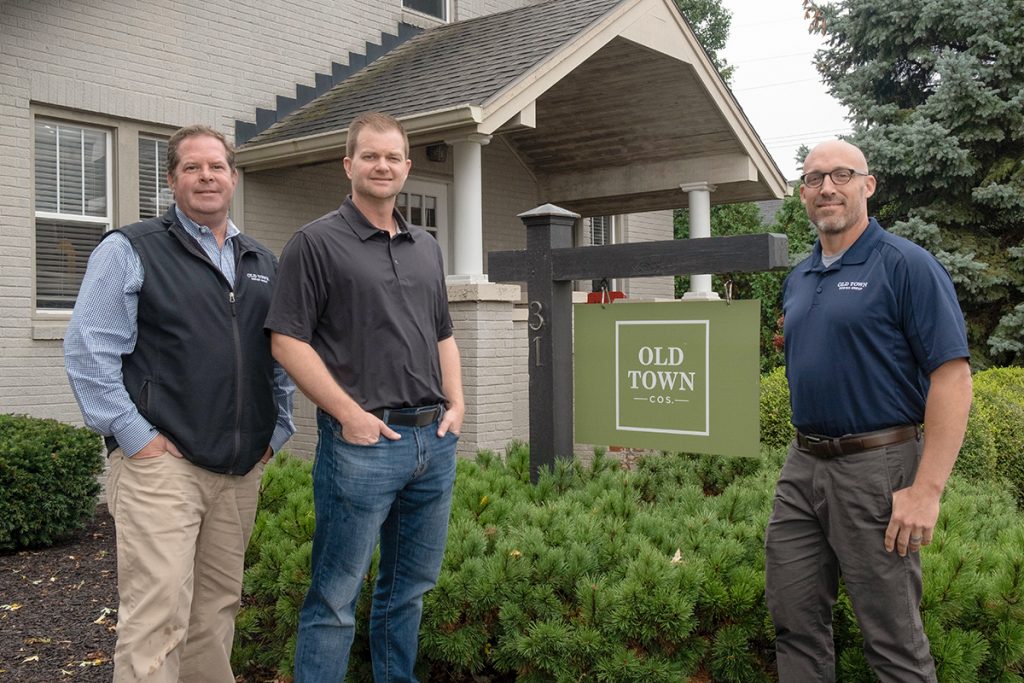 What began as a custom-home building company in downtown Carmel has transformed into a prolific commercial and residential real estate developer with projects across Hamilton County.
Justin Moffett and Jeff Langston launched Old Town Design Group in 2009—as the recession ballooned—to build custom houses in their hometown.
They began transforming properties in an area formerly known as Old Town—the company's namesake—near the Carmel Arts & Design District into modest, timeless cottage homes inspired by coastal trends.
Homeowners looking to downsize from larger Carmel houses into walkable areas took notice, and the company took off.
Since then, Old Town Design has built 400 to 500 houses in Carmel and has expanded into boutique neighborhoods in Westfield, Zionsville, Fishers and Noblesville.
The company also served as master developer for the transformation of Carmel's Midtown from a blighted industrial area into a robust mixed-use development that houses at least two company headquarters, a Sun King food hall and plenty of apartments.
The success of that project inspired Old Town to do more like it. "We're learning what we really want to be when we grow up as we do it," Moffett said.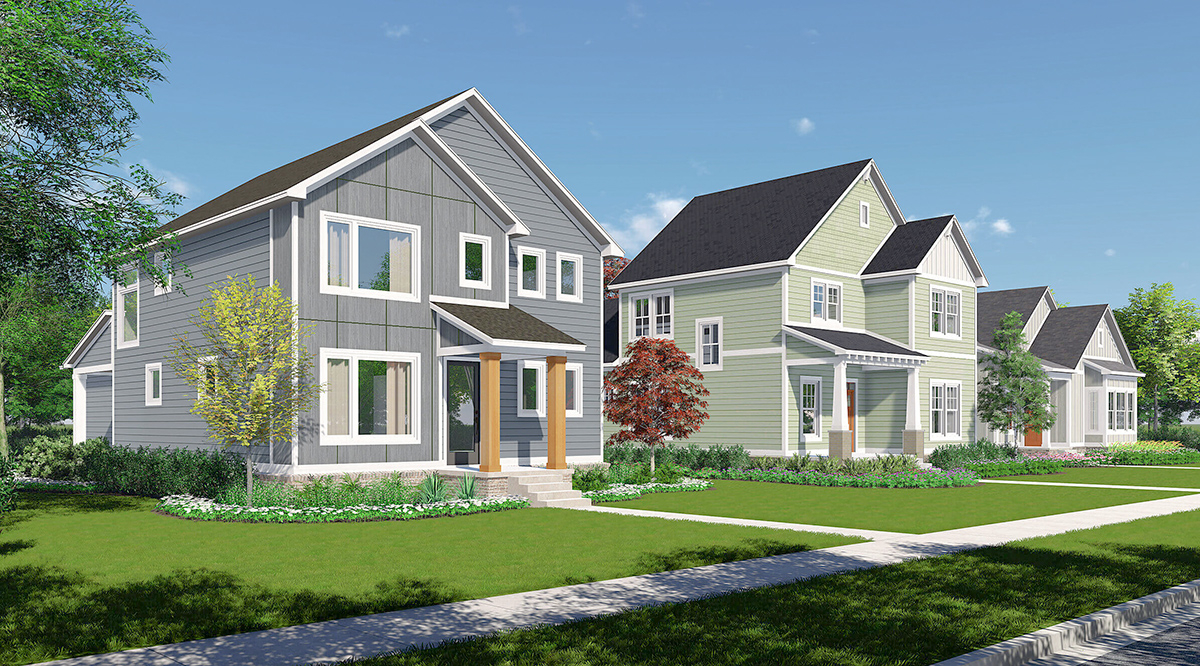 So about two years ago, Moffett and Langston chose to split the company into two firms: Old Town Design Group, which would continue building custom homes, and Old Town Cos., which would pursue community-focused, transformational, commercial development projects.
Langston, who previously owned Heartwood Custom Homes, took over as chairman of Old Town Design Group, while Moffett took the lead of Old Town Cos.
Now, the sister companies are continuing to develop projects in Carmel; working on a large mixed-use development that will help transform downtown Westfield; and expanding their reach into West Lafayette, where the company is part of a $1 billion project being constructed next to Purdue University's campus.
In 2009, as many homebuilders filed for bankruptcy and shuttered their doors, Langston and Moffett took a risk.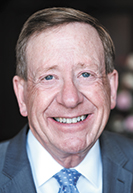 Each was an experienced homebuilder, and together, they saw an opportunity to begin investing in downtown Carmel, which was undergoing a transformation under Mayor Jim Brainard's administration.
They had been watching the trends on both coasts—where custom, cottage houses were popular—and knew it was only a matter of time before those trends hit the Midwest.
"We had a vision for where we thought the market was going," Moffett said. "It was just a question of when consumers would start buying again."
Carmel's central core was seeing significant new public investment, and Moffett and Langston believed people would want to live downtown.
They were right.
They credit their ability to thrive during the recession with dumb luck and the simple fact that they were a fresh brand offering a concept newer to the suburbs. And they picked a great location.
Their first project was Blackwell Park, just west of Carmel High School, where they acquired 20 lots and built houses with prices averaging about $600,000.
Since then, every project the team considers must be in a good location—easily accessible and near public amenities.
Brainard told IBJ that, over the years, Old Town has been a tremendous partner to the city, first investing in the Arts & Design District and later in Midtown.
Transformational development
In 2014, Old Town made its first foray into transformational developments.
The company was looking to expand its footprint beyond downtown Carmel and pitched a plan to revitalize a blighted, largely abandoned industrial area between City Center and the Arts & Design District, dubbed Midtown. They planned to move from just single-family houses to condos, town houses and maybe even multifamily buildings.
Before acquiring any property, Old Town approached Brainard about redeveloping the area. Everyone assumed it would be several years before dirt moved—but it happened quickly.
"I think it just came together faster and in a much more grand way than any of us envisioned," Moffett said.
Today, Midtown is a hub of activity—with a Sun King distillery and food hall, a beer house, corporate offices and recreational activities, including a big screen where the city plays movies when the weather is nice.
Langston said Midtown is an example of the type of development Old Town wants to do: collaborative projects that consider what stakeholders and nearby residents want.
"This is a good example of where we tied up a piece of ground and instead of just pushing forward … we took the time to say, 'OK, mayor. OK, city council. What's your vision for this area?' Because we were probably heading down a much different path."
"We had one expectation, but by listening to somebody, it became something much bigger than what we had envisioned," he said.
And as Old Town determined that Midtown would be a more commercial endeavor, it brought in partners to help. Indianapolis-based Ambrose Property Group handled the office builds, while Carmel-based J.C. Hart built the apartments.
Impact on community, culture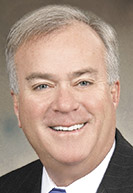 These days, Moffett said, Old Town frequently looks for opportunities to get involved in community development when there's a strategy or vision already in the works.
When the company's leaders heard of Mayor Andy Cook's plans to build a public park and plaza in downtown Westfield—a project the mayor has called the crown jewel of Westfield—they wanted to be involved in reinventing the downtown.
By next fall, construction could begin on Union Square, a $25 million residential and retail space on the block south of State Road 32 between South Union and Mill streets. The project is the first major private development to be announced as a result of Westfield's $35 million Grand Junction Plaza project.
Moffett said the most challenging part of projects like Union Square is assembling the necessary land. Often, multiple landowners are involved and the process can take well over a year.
Like most of the company's practices, it comes down to relationship building. When approaching a property owner, Old Town lays out its vision, answers questions and tries not to push, Moffett said.
"It's not a tactic. I'd love to think it's just our nature," he said. "At our core, we want to be neighborly."
Cook told IBJ that other developers had looked at the city block marked for Old Town's project before but hadn't been able to acquire all the property needed to make their projects work.
Old Town did it without any city involvement, he said.
Old Town has worked with stakeholders, city officials and residents on design and has been willing to go back to the drawing board when necessary, Cook said. At first, Old Town presented a few designs Cook thought were "a little typical," but the company reworked them to match the city's vision.
"We understand that the project will have tremendous impact on the downtown forever," Moffett said. "It's really at a transition point as a community. We're one piece of that transition."
The project has received rezoning approval from the Westfield City Council, and Old Town plans to spend the next six months to a year finalizing the design before construction begins.
Beyond Hamilton County
Earlier this year, Old Town ventured outside Indianapolis' northern suburbs for the first time when it announced it would be part of a $1 billion innovation campus near Purdue University.
The live-work-play Discovery Park District, announced in 2016, is expected to be developed over 30 years on 400 acres immediately west of campus that include the Purdue University Airport. Indianapolis-based Browning Investments is master-planning the development, which will include residential, office and lab space, pavilions, green space, walking paths, restaurants and retail.
Called Provenance, Old Town's residential component will encompass 90 acres and is eventually expected to include 250 apartments and about 250 for-sale units. Plans also call for an elementary school, a senior living facility and light retail.
It will likely take 10 years to fully develop, Moffett said. The project just received zoning approval from the city of West Lafayette, and construction is expected to begin this fall.
Langston said Old Town pursued the Purdue project to diversify geographically.
"If the north side of Indy starts slowing down, we slow down," he said.
The Discovery Park District also provides Old Town a more diverse economic base without overextending the company. West Lafayette is a sweet spot, he said.
It's far enough away to not cannibalize current business but not so far that Old Town can't manage it and be part of it, Langston said.
He and John Bain, Old Town Design Group CEO, just happen to be Purdue graduates—a bonus, Moffett said.
Going forward, the company will continue to evaluate opportunities outside of Hamilton County, said Bain—who also is a Carmel resident.
But growing outside the area isn't the ultimate goal, Moffett cautioned.
"There's something really nice about working in your own town and making your own impact that's positive," he said. "I think we're really content to make an impact locally and do well locally and not necessarily grow a big footprint."•
Please enable JavaScript to view this content.