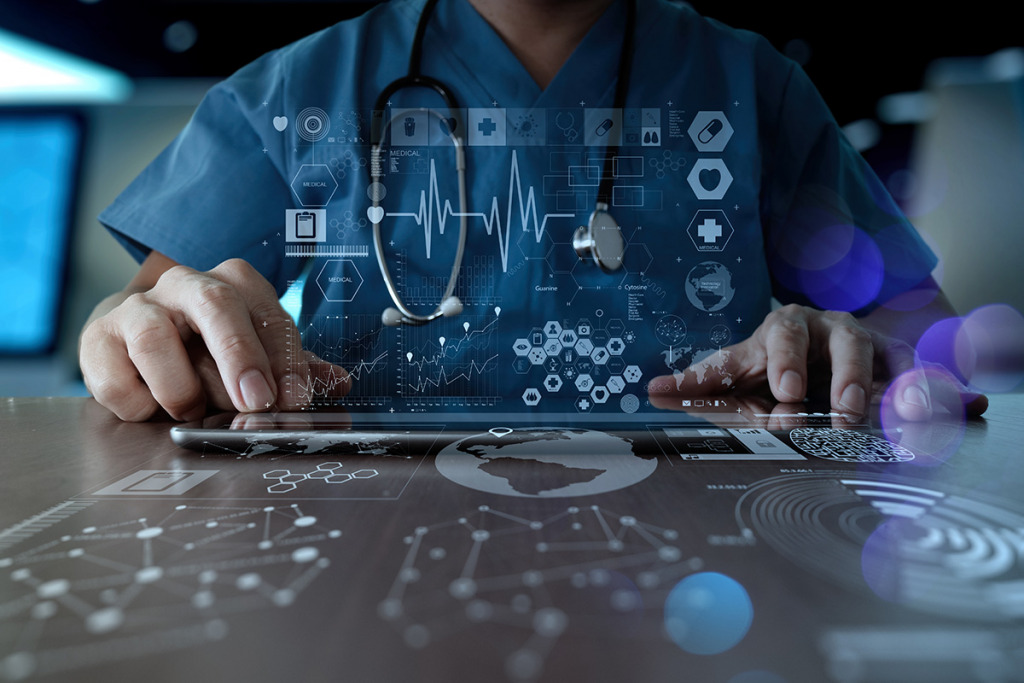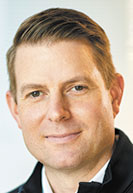 Update: Future Health ESG completed its initial public offering on Friday, Sept. 10, and began trading on the Nasdaq Capital Market under the symbol FHLTU.
Bradley Bostic has shown something of a Midas touch over the past decade, raising more than $50 million in venture capital for his medical software company, hc1.com, which helps health systems deliver personalized care.
Now, Bostic has set his sights even higher. He is aiming to raise $200 million through a new "blank check company," called Future Health ESG, that will hold its initial public offering in coming weeks.
The company filed its IPO registration on Aug. 19 with the Securities and Exchange Commission. It is targeting companies for merger "that leverage modern data science to make health care more effective, personalized and cost efficient," according to the filing.
That's a broad universe of potential targets, from makers of fitness apps and patient-monitoring devices to companies developing genome-sequencing technology or analyzing electronic medical records.
Future Health did not narrow its merger criteria, opening the doors to a wide array of possible deals. In its filing, the company said it has not yet selected a target business but believes there are "numerous potential candidates."
"We expect that our principal means of identifying potential target businesses will be through the extensive contacts and relationships of our initial stockholders, officers and directors," the filing said.
Bostic, who is CEO and a director of Future Health, declined to comment about the company's prospects, citing the SEC's so-called "quiet period" before a company's IPO.
But in a brief email to IBJ, Bostic said health care is an underserved sector in the world of special purpose acquisition companies—SPACs, or blank-check companies—which have recently raised hundreds of billions of dollars.
"We formed the Future Health ESG SPAC because growth-stage health tech companies are currently under-represented [among public companies], and we feel our team is uniquely qualified to help deserving and disruptive health care technologies access the capital necessary to achieve their full potential," he wrote.
He added that less than 3% of the more than $120 billion of SPAC capital currently seeking business combinations is focused on "scale-up-stage health technology."
Some veterans in Indiana's investment community agree, pointing out that young health care companies typically need tens of millions of dollars to conduct research and develop a product.
"Anything that creates access to capital in health care is good, in my opinion," said Matthew Neff, a former life sciences venture capitalist who is now senior director of capital markets for Thompson Thrift Real Estate, an Indianapolis-based commercial real estate developer.
Future Health ESG is the latest in a flurry of SPACs that are taking Wall Street by storm. Through Sept. 1, SPACs have raised $122.4 billion this year, far eclipsing last year's record of $83 billion, according to research firm Statista.
SPACs are essentially shell companies, with no operations, that exist only to raise funds and buy one or more businesses and merge with them as a way to take those companies public. In the process, SPAC investors (which usually include the board and executives) can get wealthy, while young companies they merge with can get access to millions of dollars of capital without the trouble and expense of going public.
Going public
Future Health ESG is offering 20 million shares at $10 each in its IPO, consisting of one share of common stock and one-half of a redeemable warrant to purchase another share at $11.50. The company has applied for listing on the Nasdaq Capital Market under the ticker FHLTU.
Bostic and CFO Travis Morgan, the company's only two officers, each own about 5 million shares, before the IPO. They also own shares in a group called Future Health ESG Associates 1 LLC, which holds about 3 million shares.
If the IPO goes through as expected, the two would have paper wealth in the tens of millions of dollars—or higher, depending on how high the shares climb.
And the deal for the management team is sweet. The initial stockholders have paid a total of $33,333 for the founders' shares, or less than a penny a share.
"As a result of this low initial price, our initial stockholders, including our management team, stand to make substantial profit even if an initial business combination subsequently declines in value or is unprofitable for our public stockholders," the filing said in bold type.
Yet the company's value to outside stockholders is dependent on whether it can successfully complete its IPO and find a deal that makes sense.

Future Health ESG said it expects to target business "that is focused on the environmental and sustainable industries" with promising opportunities at the forefront of smart-health technology.
In fact, the ESG in its name stands for "environmental, social and governance," shorthand for a group of socially and environmentally conscious corporate issues that are meant to help investors decide where to put their money. It did not spell out ESG requirements in any detail.
The company's IPO filing plays up Bostic's broad background in health care technology, including his 10-year stint as CEO of hc1.com, which he founded in 2011.
Hc1.com offers a suite of cloud-based products that enable organizations to process business and clinical data into information that helps deliver personalized care. One of the products, PrecisionRx Advisor, helps doctors uncover hidden risks in prescribing medications to patients. Another, hc1 Analytics, helps laboratories spot trends from patient data.
Hc1.com, a private company based at 6100 Technology Center Drive near Zionsville Road and West 96th Street, does not disclose revenue. Customers include more than 1,000 health care systems and diagnostic laboratory sites, including Brigham and Women's Hospital, Incyte Diagnostics, McLaren Health Care and Sonora Quest Laboratories.
SPAC experience
This is not Bostic's first run with a SPAC. He also served as a co-founder and director (but not CEO) of Novus Capital Corp., another blank-check company that formed last year and raised $100 million. Last fall, Novus announced it was buying AppHarvest, a Kentucky-based farming company that uses high-tech greenhouses for year-round growing conditions.
The two companies merged Feb. 1 under the AppHarvest name, with shares trading at about $36.
But AppHarvest has had a bumpy ride. Last month, it posted a $32 million loss in the second quarter, missing estimates and lowering earnings guidance. The company— which wants to operate a dozen large greenhouses by 2025 that produce tomatoes, berries, leafy greens and cucumbers—blamed poor employee training and historically low tomato prices.
Shares in AppHarvest, which had already slipped to $12, edged down to $7.30 on the news—a decline of about 80% from the price when the two companies officially merged just six months earlier.
How much of the company's struggles can be attributed to the Novus founders—who, after all, identified it as an acquisition target for its investors—remains questionable. Bostic does not serve on AppHarvest's board.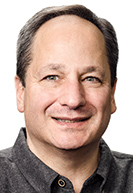 But another Indianapolis business executive, Robert Laikin, was co-founder, chairman and CEO of Novus Capital and was instrumental in targeting AppHarvest. He now serves on the AppHarvest board.
Laikin made his first fortune as the founder and former CEO of Brightpoint Inc., an Indianapolis-based wireless phone distributor that he sold to Ingram Micro Inc. in 2012 for $840 million.
Laikin declined to discuss AppHarvest's performance, saying the company's guidelines don't permit him to publicly comment.
In January, Laikin and his team launched a second SPAC, Novus Capital Corp. II, which raised $250 million. This week, Novus II announced it will combine with Energy Vault Inc., a California startup that builds massive towers to store and release wind and solar energy.
Future Health ESG has five board members. In addition to Bostic and Morgan, the board includes R. Mark Lubbers, a former Anthem Inc. executive, energy executive and adviser to former Gov. Mitch Daniels; Dr. F. John Mills, co-founder of BioStorage Technologies, a biologistics company sold to Brooks Automation Inc. in 2016 for $127 million; and Dr. Nancy Snyderman, a pediatrician, head and neck surgeon, and former network medical journalist.
"Our management team has significant industry and hands-on experience in mergers and acquisitions as well as in founding and growing companies," Future Health ESG said in its filing.
"Additionally, our management team has operated and invested in leading global technology companies across their corporate life cycles and developed deep relationships with key large multinational organizations and investors."•
Please enable JavaScript to view this content.