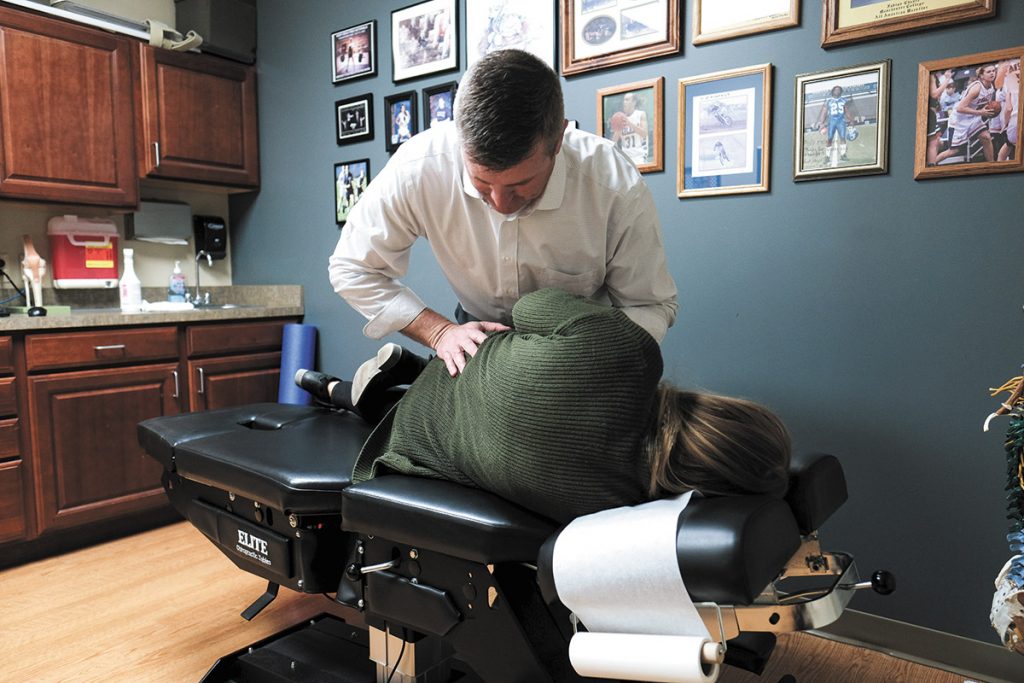 It started nearly four decades ago, in a building just across the street from Methodist Hospital: a small, walk-in clinic for high school athletes who had been banged up in football games the night before. It was informally called the "black and blue clinic," run by three young orthopedic surgeons.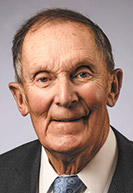 "We would see patients from all over the state," said co-founder Dr. Arthur Rettig. "Sometimes, we'd have up to 30 patients come in on our Saturday walk-in clinic in the fall when the football season was going on."
Over the years, the doctors' reputation for treating athletes' broken bones and dislocated shoulders grew. Methodist Sports Medicine expanded and became the official sports physicians of numerous high schools, colleges, coaching associations and the Indianapolis Colts.
Today, Methodist Sports Medicine, which moved its main office and clinic to Carmel in 1995, has 28 physicians and annual revenue of $35 million, and shows little sign of slowing. In the past two years, it acquired an orthopedic practice in Bloomington and opened clinics in Tipton and Westfield, for a total of six clinics across the region.
And now it is gearing up to staff a new $108 million orthopedic specialty hospital in Carmel in partnership with Franciscan Health, where doctors will perform hip and knee replacements and sports medicine services. The Carmel City Council earlier this year approved a rezoning that paves the way for the two organizations to build the specialty hospital, ambulatory surgery center and medical offices at 111th and Illinois streets. The land is owned by Meridian Development Services, a sister company of Methodist Sports Medicine. The campus is scheduled to open in the spring of 2022.
It's a moment for Methodist Sports Medicine, which is riding a wave of the fast-growing branch of medicine that deals with physical fitness and treatment and prevention of injuries related to sports.
Across the United States, athletes and weekend warriors rack up 3.5 million sports injuries each year that are serious enough to require medical attention, including broken bones, concussions, dislocations and muscle tears. Last year, U.S. sports clinics and hospitals rang up $5.9 billion in revenue. That is projected to grow to $9 billion by 2025, due to more people playing high-impact or high-risk sports, and school athletes who play year-round in school and travel leagues, according to Global Market Insights.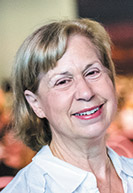 And the field is no longer confined to treating student and professional athletes. It has expanded to include everything from youth soccer leagues to senior fitness programs, said Dr. Angela Smith, an orthopedic surgeon in Philadelphia and past president of the Indianapolis-based American College of Sports Medicine, a professional association of more than 50,000 doctors and certified professionals.
"So many doctors are going into sports medicine because it's really fun to take care of people who are already active and wanting to get better," she said.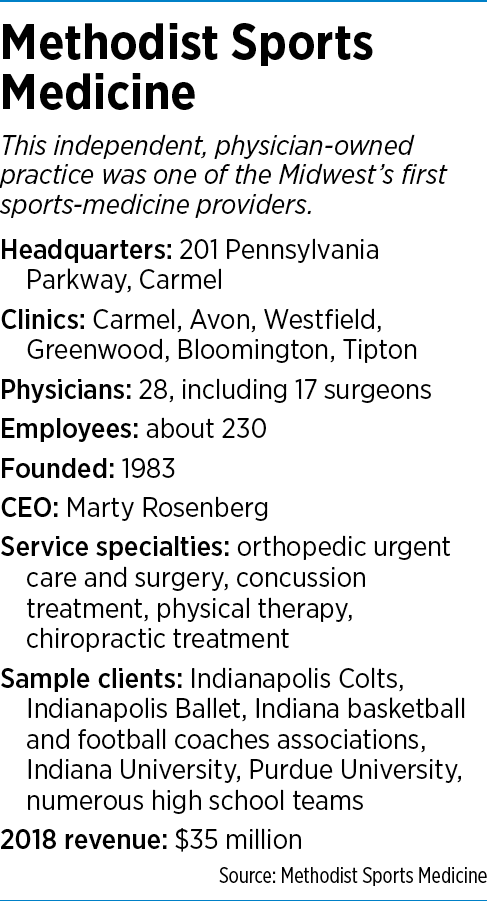 Rooted in sports
To meet the growing demand and stay competitive, Methodist Sports Medicine has broadened its base over the last decade or so, hiring neurosurgeons, spine surgeons, pain-management specialists, chiropractors and total joint surgeons. That allows it to handle almost any serious sports injury, and even medical needs for non-athletes, such as seniors who need hip replacements.
Today, the practice counts on sports medicine for only about half of its business and bills itself as a comprehensive orthopedic practice with the tagline: "The Orthopedic Specialists." It is the 16th-largest physician group in central Indiana, with 29 doctors and 230 employees, according to IBJ statistics.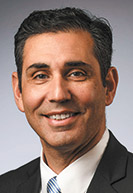 "While we're full service, we still have very strong embedded roots in sports medicine, especially because of all the teams that we still take care of," CEO Marty Rosenberg said.
Methodist Sports has been the official team physicians for the Indianapolis Colts since the team moved here from Baltimore in 1984. It also serves teams at Indiana University, Purdue University, Hanover College, Indiana State University and numerous high schools, including Park Tudor, Pike and North Central. When athletes at one of those schools take a hard fall, chances are high they will end up seeing a Methodist Sports Medicine physician or therapist.
Building the business
Even today, Methodist Sports physicians continue to serve walk-in patients with bumps, bruises or broken bones, many of them school athletes. That's a service that dates back to the early 1980s, when the practice was just getting started at 1850 N. Capitol Ave.
The founders recognized a niche market in sports medicine, and built a practice by attending many Friday night games and examining sports injuries on Saturday. They were joined by Dr. Thomas Brady, a pioneer of sports medicine in Indianapolis who had built a reputation, starting in the 1950s, of tending to injured athletes. Brady retired a few years later and died in 2011 at the age of 95.
At the time, Methodist Sports Medicine had much of the market to itself, with athletes coming from as far away as Fort Wayne and Bloomington, according to an internal market survey.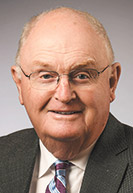 "We had seen someone from every county in the state early on in the '80s," said co-founder Dr. John McCarroll.
"We have a kind of a reputation of being kind of the first guys on the block," Rettig said. "And that's one of the things that helps us."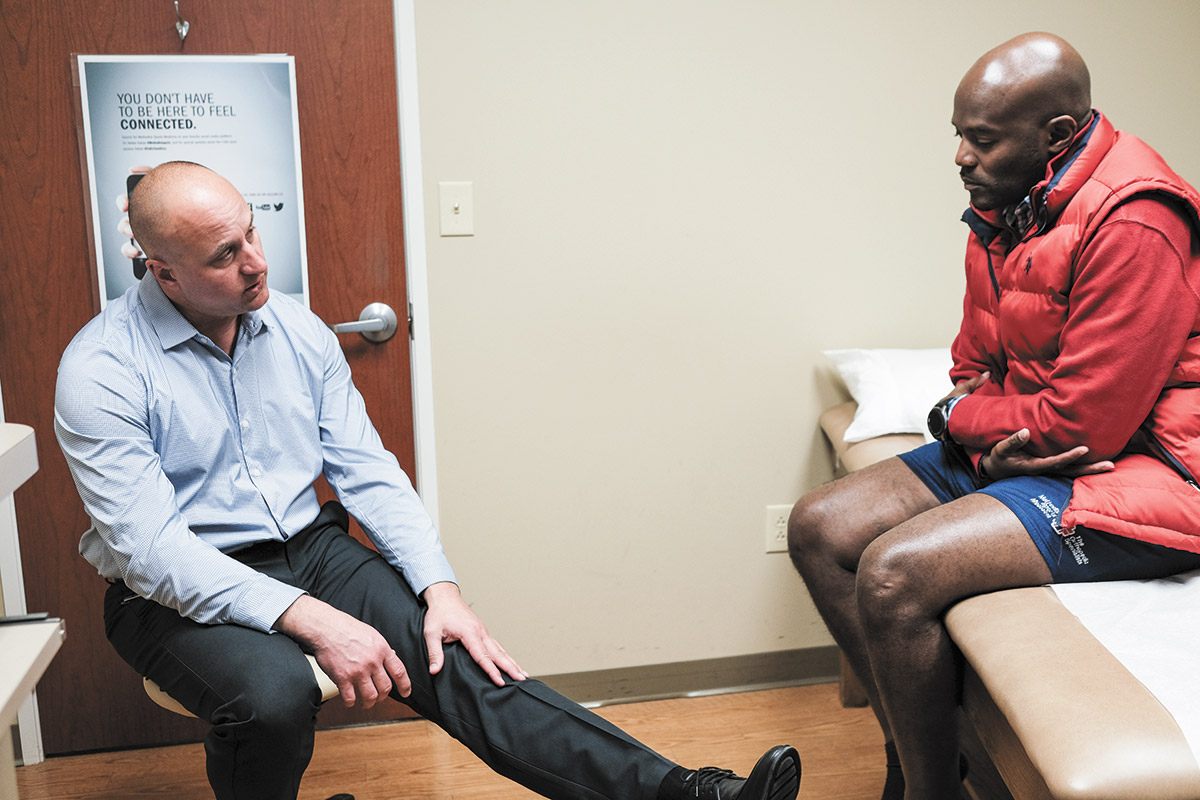 "They were on the sidelines, in the gym, in the training rooms," Rosenberg added. "And that's how the practice grew and became established."
Despite having Methodist in its name, the practice never has been owned by the hospital or its now-parent, Indiana University Health, the state's largest health care system.
"That's just where our practice started," Rettig said. "We did all our surgeries at Methodist Hospital, so we had a strong affiliation with them back in the '80s and '90s. We've kept the Methodist name, but we don't have much to do with Methodist Hospital anymore."
These days, in fact, Methodist Sports seems to be moving out of the IU Health orbit and aligning more closely with Franciscan Health, as seen by its partnership with the new orthopedic hospital in Carmel.
If IU Health officials are bothered by that, they are keeping it to themselves.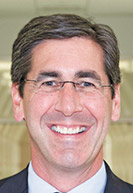 "I would say that's probably an evolution and not atypical for private practices," said Dennis Murphy, CEO of IU Health. "They're not a group of employed physicians. They have the ability to choose to go where they want to when they want to. We still have a number of the Methodist Sports physicians doing work at several IU health hospitals. So I don't know that they will ever be exclusively with one health system."
Indeed, Methodist Sports Medicine surgeons still do operations at IU Health North Hospital in Carmel, and outpatient procedures at IU Health's Beltway Surgery Center, right next to its practice on Pennsylvania Parkway in Carmel, just a stone's throw from the Meridian Street exit of I-465.
IU Health pushed Methodist Sports repeatedly to give up its independence and join its ranks, but the practice is dedicated to remaining on its own, said Dr. Mark Ritter, an orthopedic surgeon and president of Methodist Sports.
Although it's joining forces with Franciscan Health on the orthopedic hospital, "Franciscan is very interested in working collaboratively so we can remain independent," Ritter said.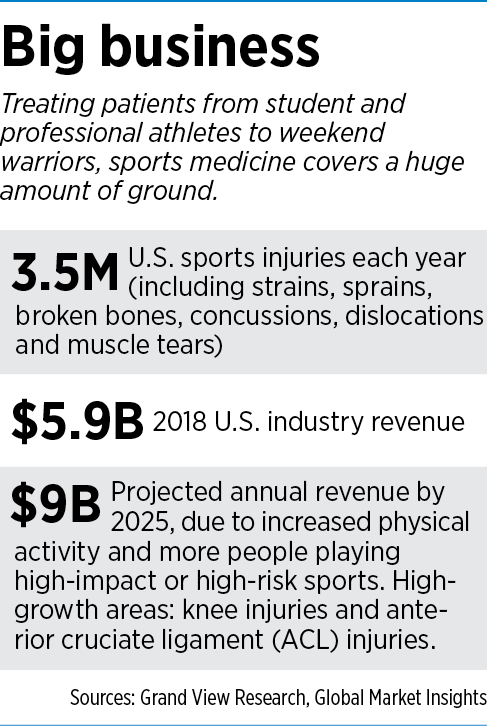 Stiffening competition
Like many other independent, physician-owned practices, Methodist Sports Medicine faces considerable headwinds. Over the years, large health care systems with deeper pockets have set up sports medicine practices, including IU Health Sports Medicine, St. Vincent Sports Performance and Community Health Network Sports Medicine.
In addition, one of Methodist Sports Medicine's co-founders, Dr. Donald Shelbourne, left the practice in 2004 and now runs the Shelbourne Knee Center at the Community Hospital East campus.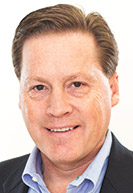 Methodist Sports faces strong competition from other independent practices, too. OrthoIndy, a specialty orthopedic group with 85 physicians, is nearly three times as big as Methodist. OrthoIndy owns an orthopedic hospital and clinic on the northwest side, and last month opened its 10th location, in Center Grove. It bills itself as the official orthopedic provider for the Indiana Pacers and Indiana Fever, and other clients include sports teams at Butler University, Marian University, Franklin College and several local high schools.
"Orthopedics and sports medicine have always been a strong area of medicine in the Indianapolis area," said Dr. Timothy Dicke, CEO of OrthoIndy, "and there's always been a lot of competition."
Methodist Sports and its rivals also are feeling squeezed as health insurers demand lower payments for medical services, even as expenses for wages, building leases and technology continue to climb. Rosenberg said he expects the practice's revenue to remain flat this year, even as physicians and therapists work long days to handle a growing and diverse patient load.
"It's really difficult," he said. "You start every year in a deficit, because of the economics of medicine, and you have to work your way out of it. So by adding providers, diversifying our clinical services, we're trying to stay competitive."•
Please enable JavaScript to view this content.