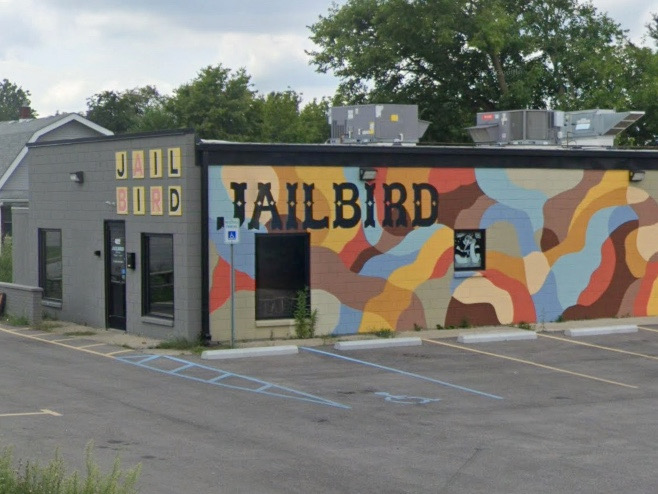 Gourmet-meets-comfort-food restaurant Open Kitchen plans to move from the Little Flower neighborhood to a spot near the University of Indianapolis campus.
Open Kitchen owners and husband-and-wife team Dexter and Toni Smith said the restaurant is scheduled to open March 10 at 4022 Shelby St., a building that was home to Jailbird bar and restaurant from 2019 to 2022.
The building south of Hanna Avenue and west of UIndy will be the third home for Open Kitchen since the business launched in September 2020 at 3007 N. Sherman Drive. The restaurant moved in 2021 to 4604 E. 10th St., where customers were served until December 2022.
Dexter Smith, a 2012 graduate of the Chef's Academy, said he's happy with Open Kitchen's progression.
"We started during the pandemic with a carry-out restaurant," he said. "We didn't have any seating. We upgraded to a small dining room that could hold 15 people. Now we're upgrading to a 2,000-square-foot building with a three-way liquor license. This is exactly what we wanted."
Open Kitchen offers breakfast, lunch and dinner items, including a popular crab avocado egg's Benedict in the morning.
Smith said new menu items such as short rib pasta will accompany the new location's opening. With college students in mind, Open Kitchen plans to add grab-and-go options, including a ribeye steak burger with tequila sauce.
Toni Smith said vehicular traffic adds to the appeal of the location on the Red Line.
"A lot of people come through that area," she said. "Traffic is still pretty heavy at 8 or 8:30 p.m."
Jailbird was the second bar concept for Joshua Gonzales, who closed his Thunderbird cocktail destination, 1127 Shelby St., in December.
The building where Open Kitchen will operate is owned by 4022 Shelby Partners LLC.
Crystal Kennard, a vice president at Tharp Realty, represented Open Kitchen and the building's owner in the new lease agreement.
Please enable JavaScript to view this content.