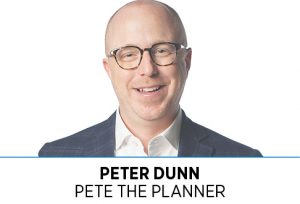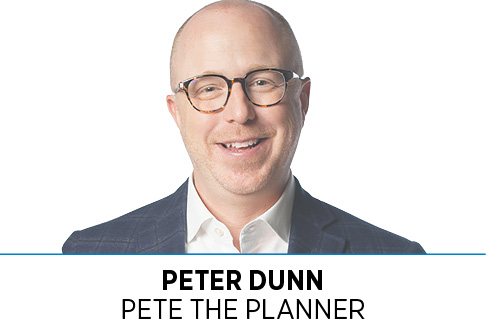 You can't possibly expect me to ignore the fact that this week contained the one day each year Americans actually come together in agreement, and remarkably it's in the name of gratitude. That's followed immediately by the day we'd physically assault another person to get the last $24.99 microwave oven at 5 a.m., while someone else films us on a smartphone purchased at last year's dawn melee. Our burst of gratitude is now shorter than an Indiana fall.
It all begs a series of questions about gratitude. Namely, how do we know whether we're grateful? Does gratitude actually affect our own financial stability? And what's the impact of dismissing the importance of gratitude altogether?
We should likely spend a bit of time on to whom or what we're expressing our gratitude. Of course, expressing your gratitude to those around you can keep you grounded and deliver a healthy punch of goodwill. And some people focus their attention on expressing gratitude to their god, be it a classic deity, or a somewhat understandably false-yet-delicious idol like a breaded tenderloin.
Personally, I'm not so concerned about where you direct your gratitude, but I'm very interested in the utility of the feeling of gratitude itself.
Allow me to introduce you to the law of diminishing marginal utility. Marginal utility is the amount of satisfaction you receive from buying or consuming an additional unit of a good or service.
For instance, the first bite of turkey you have on Thanksgiving is very satisfying and delivers you a base level of marginal utility. As it turns out, the 200th bite of turkey is not very satisfying in relation to the first. It has lower marginal utility. At some point in your mastication, more poultry led to increasingly paltry marginal utility.
I'm suggesting that people can hold gratitude in high regard yet have so many material possessions that they continue to acquire more to reach a level of satisfaction that never really satiates their consumer hunger. In other words, you can go broke trying to feel better about what you have. You can't possibly load your cart up with enough stuff to fill an unfillable void.
If what I'm explaining has an ounce of validity to it, there must be some sort of practical step to reset a gratitude meter that's on a self-inflicted fritz. You're in luck; I do have a solution.
Give your money away.
I'm not kidding. Your relationship with gratitude will improve dramatically when you choose to provide stability for someone else. By the way, I don't mean you should give your money to your family. I want you to give your money to the community where you live.
You will become grateful for your ability to provide for others. This is a bit of a slippery slope, though. It's not terribly healthy to derive gratitude only by comparing what you have to others who have markedly less. Yes, taking a moment to acknowledge your abundance versus the scarcity of another can provide a hint of superficial perspective, but it won't last.
Buying more stuff doesn't do the trick, and saving every dime you make feels a bit hollow, too. But investing in your community provides a deep expression of gratitude that is as fulfilling as it is impactful.
I hope you have consumed this perspective before the misnamed faux-holiday Giving Tuesday, which should really be called Asking Tuesday. Not because I want you to open your email inbox and peruse the 100 or so mediocre asks, but because I want you to take time to put together a meaningful giving strategy. Giving $50 every time someone else who's raising money asks you gets really old. Give with a purpose. It's incredibly satisfying.
You need some ideas, don't you? Maybe there's a particular medical affliction that needs a cure as much as you need a giving focus. Or maybe you want to endow a scholarship for a particular type of student, such as one who might not have received the same opportunities as her peers. It's also quite possible you want to be part of someone's recovery from drugs, alcohol or the perils of domestic violence.
It's not for me to say what gets you excited about giving away your money. That's something only you can decide. Need some additional inspiration? Check out TwoRule.org. It's an organization built around two simple principles: Live gratefully and give generously.
I can promise you one thing: Giving away significant amounts of money will reset your relationship with gratitude in a way Black Friday, Small Business Saturday, Ship Me Stuff Sunday, Cyber Monday and even Giving Tuesday can't.•
__________
Dunn is CEO of Your Money Line powered by Pete the Planner, an employee-benefit organization focused on solving employees' financial challenges. Email your financial questions to askpete@petetheplanner.com.
Please enable JavaScript to view this content.