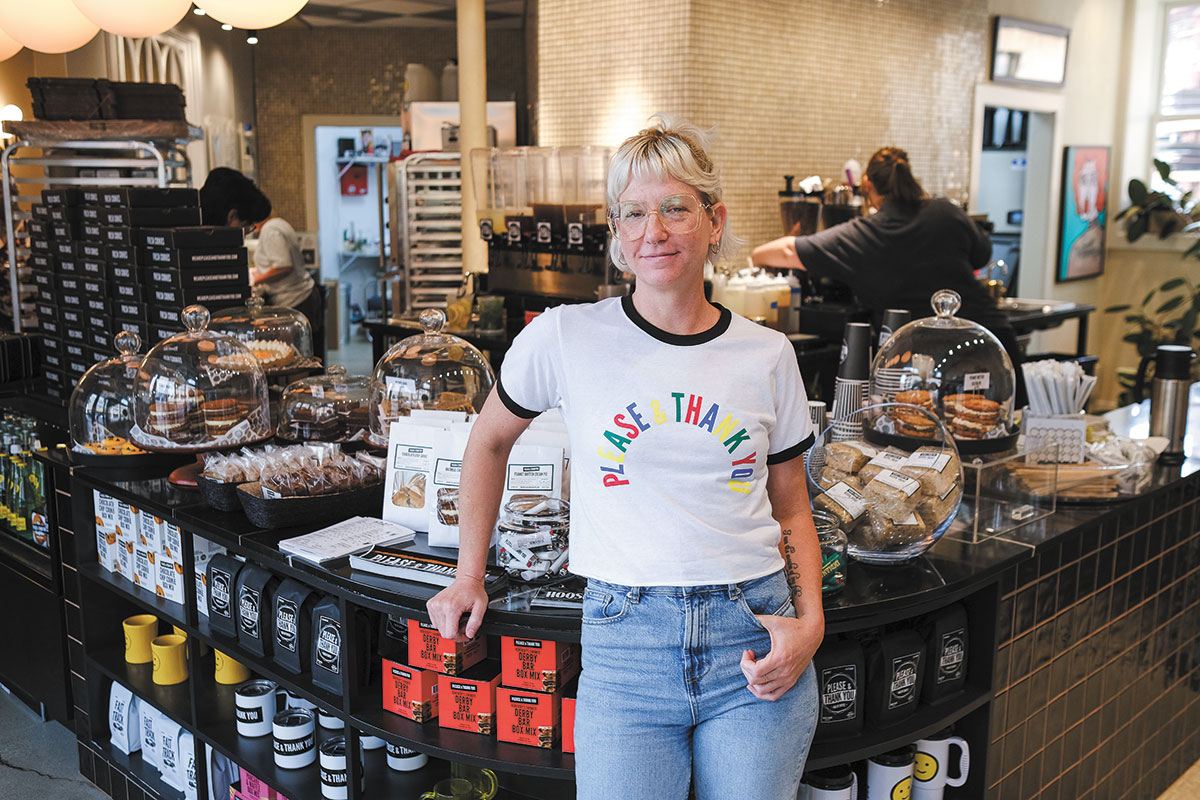 Coffee shop companies are expanding from other states to compete in the Indianapolis market, but at least one owner aims to play nice in the city's cafe culture.
Good manners are present right in the name of Please & Thank You, a coffee shop and bakery that opened July 17 at 849 Massachusetts Ave. The original Please & Thank You shop was established 12 years ago in Louisville.
Founder Brooke Vaughn grew up in Indianapolis, where she worked at locations of Starbucks, the nation's largest coffee chain, as well as local icon Hubbard & Cravens Coffee & Tea.
Vaughn said she selected the Please & Thank You name to contrast a stereotype of unfriendly, aloof servers.
"There's a barista attitude," Vaughn said. "It's important to me that it doesn't exist behind my counter. As a 20-year barista, I saw my regulars more than I saw my mother. It's important to acknowledge that relationship and greet customers with that Hoosier hospitality."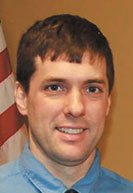 Time will tell whether Hoosier hospitality is reciprocated to a wave of coffee retailers that built customer bases in other states before setting up shop here. In addition to Kentucky's Please & Thank You, there's Barista Parlor from Tennessee, Blue Collar Coffee Co. from Wisconsin, Biggby Coffee from Michigan, 7 Brew from Arkansas and Scooter's Coffee from Nebraska.
Of course, Starbucks has no serious rival as the most prevalent coffee business in the area. More than 100 Starbucks locations overshadow the 20 of Dunkin and 18 of Panera Bread.
Biggby is making moves, with eight shops opened or under construction locally since 2021. Jim Goetz, Biggby's Indianapolis-area representative for recruiting franchisees, said the area is underserved by coffee shops.
Scott Soltys-Curry, who founded the Indianapolis Coffee Guide in 2016, said the area's reputation as an affordable place to live likely plays a role in the influx of out-of-state companies.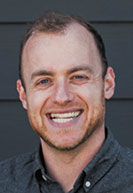 Meanwhile, Soltys-Curry said the shops are arriving in a city already booming for independent coffee shops and roasters.
Brands such as Small Victories Hospitality, Tinker Coffee Co., MOTW Coffee & Pastries, Amberson Coffee & Grocer and Helm Coffee Co. strive "to make local and specialty coffee accessible to everyone," Soltys-Curry said.
The city's reputation is growing, he said, thanks to brewers and baristas from Amberson and Helm advancing to the finals of the 2023 U.S. Coffee Championships in Portland, Oregon.
"We're becoming known as a coffee city, which I think is a driver for bringing some of those out-of-towners here," Soltys-Curry said.
And central Indiana isn't restricted to welcoming coffee shops from elsewhere. Noblesville-based MOTW Coffee & Pastries, launched in 2021, recently announced plans to expand to Chicago.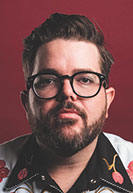 Barista Parlor, which opened its first shop in Nashville, Tennessee, in 2012, is in a "soft opening" phase at the renovated Stutz building, 1060 Capitol Ave. Owner Andy Mumma said he anticipates an official public opening this month.
Similar to Please & Thank You, Mumma said Barista Parlor comes in peace.
"We're not coming in to try to show Indianapolis 'how to do coffee,'" Mumma said. "We're trying to add to the already-vibrant coffee scene. We want to be part of that community. I know what it's like to have people come into your city. In Nashville, we welcome people who want to add to the community and make it better. We hate when people come in with, 'Oh, let me show you how to do this.'"
Cars, tunes and coffee
Mumma's affection for auto racing is conveyed in the decor of Barista Parlor at the Stutz, a 2,600-square-foot coffee shop dominated by a gleaming oval bar suggestive of the shape of the Indianapolis Motor Speedway racetrack. Above hangs a neon light in the same shape as the bar.
Stutz Motor Co. built luxury cars, race cars and safety vehicles at the former factory at the corner of 10th Street and Capitol Avenue from 1911 through 1935. Automobile engineer and designer Harry C. Stutz was known for building a car in less than five weeks to compete in the first Indianapolis 500. The car driven by Gil Anderson placed 11th in the race.
"I wanted to pay tribute to the history of the speedway and the 500 but not make it too in your face," Mumma said. "I feel there's a real connection between Stutz Motor Co. and Indianapolis Motor Speedway."
Mumma said Barista Parlor, which has multiple locations in Nashville plus a shop in Louisville, is designed to accommodate leisurely visits.
"Get a cappuccino or something," he said. "Make sure to have it in porcelain and hang out. We play records from open to close. Listen to some records spin, and enjoy your coffee. We always try to create spaces where I would want to hang out. Hopefully, it helps inspire others to feel creative."
Music also receives prominent billing at the Mass Ave location of Please & Thank You. A jukebox is available for customers to make complimentary song selections, and a poster of late jazz pianist Bill Evans hangs on the wall.
Tunes from the jukebox aren't subtle, confirming the company's motto of "Hot coffee, fresh cookies, loud music, no decaf."
Please & Thank You owner Vaughn said part of the "loud music" strategy is connected to the shop's being smaller than 1,000 square feet.
"There's not a lot of room for those six-hour laptop folks," Vaughn said. "We try to keep it uncomfortably loud so there's no Zoom meetings or seriousness going on."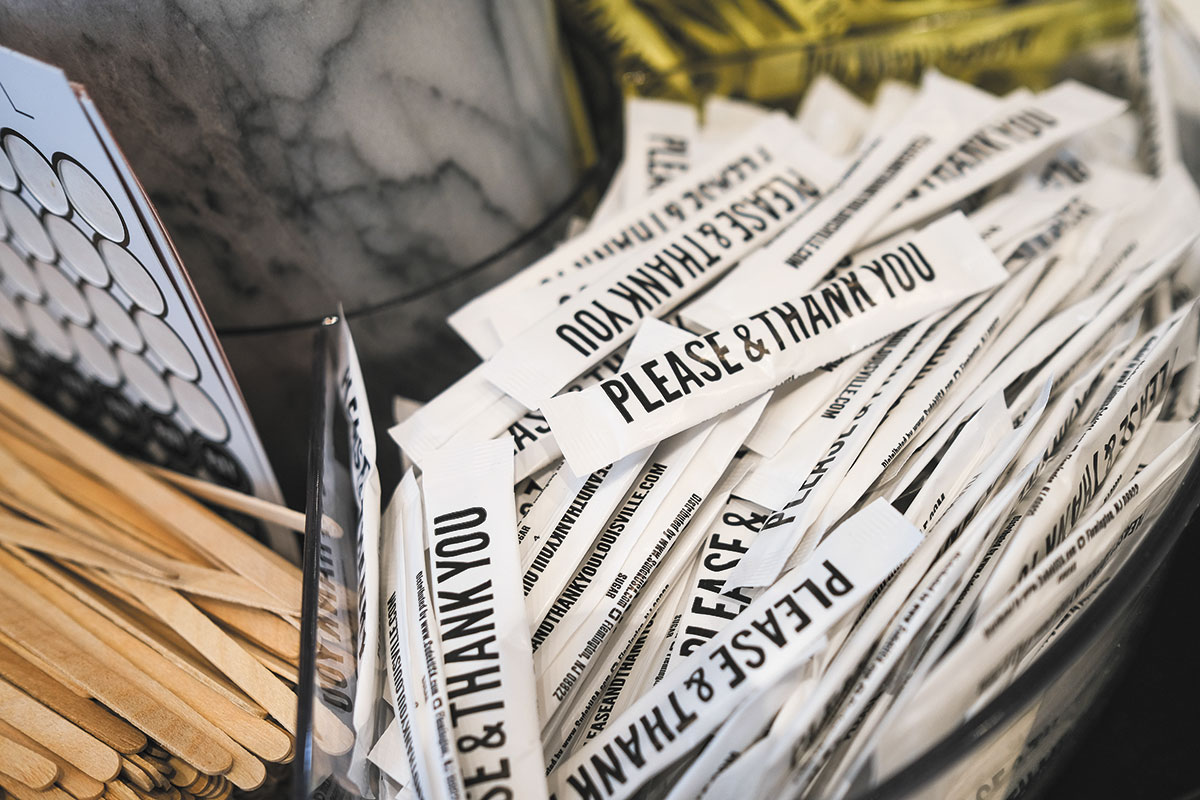 Fitting in
Coffee guide founder Soltys-Curry, who publishes an annual coffee-themed magazine titled Batch, said coffee shops serve different purposes for different customers.
Some people are neighborhood residents looking to support a local business. Other people seek specialty coffee in a distinctive setting. The "six-hour laptop folks," in Vaughn's words, can build a community of non-office workers. And utility customers grab beverages needed to fuel the next segment of their day.
Goetz said Biggby Coffee locations rely on operators who endear themselves to multiple categories of customers. Before he became Biggby's Indianapolis-area representative in 2018, Goetz was a franchisee who opened the first area shop, in Plainfield in 2017.
To make the brand more visible, Goetz said, he participated in activities and initiatives at schools, churches and the chamber of commerce.
"All of a sudden, it isn't just 'where I go to get coffee,'" Goetz said. "It's, 'That's my coffee spot.' Biggby Coffee has done a great job of setting that culture and creating an environment that can be duplicated even outside of Michigan—where they have a bit of a cult following."
Since 2021, Biggby shops have opened in Pendleton, Westfield, Indianapolis and Greenwood. A new store is being built in Zionsville, and a second Plainfield location is in the works.
Placing shops in the right spots is a major part of success, Goetz said.
"I tell franchisees, 'You're not inventing coffee drinkers, you're redirecting them,'" he said. "You need to be as convenient if not more convenient than their current option."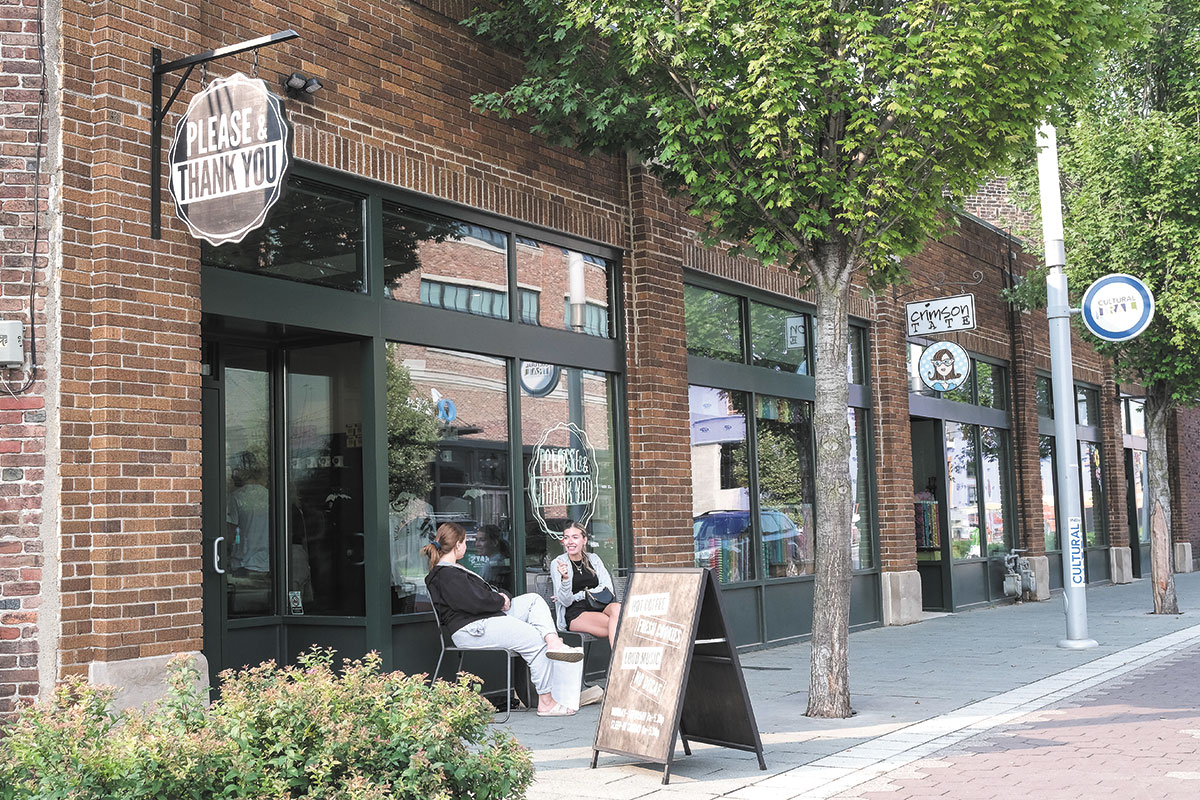 Room to grow
Barista Parlor founder Mumma said a friendship with 2023 Indianapolis 500 champion Josef Newgarden, who grew up in Nashville, increased his awareness of Indianapolis as a city with a strong dining and beverage community.
"But all the small indie shops in a city like Indianapolis make up a very tiny portion of the amount of coffee served by larger companies," Mumma said. "I think the tide rises all of it. When there are more of the better indie shops, more people will be trying better coffee and supporting small businesses."
In June, Barista Parlor made headlines in Nashville after some employees quit their jobs in solidarity with other employees who were fired. Mumma supplied a statement to The Tennessean newspaper in which he decried an "unjustified narrative" shared by former employees.
"In deference to our former, current and future employees, we will not comment on specific personnel matters other than to say that employment decisions made by the company are based on job performance, adherence to company policies and respecting Barista Parlor's culture," Mumma said in the statement.
Across the street from Please & Thank You's Mass Ave shop, Blue Collar Coffee Co. opened with the Bottleworks Hotel in 2021. Blue Collar is part of the Beloit, Wisconsin-based Geronimo Hospitality Group that operates the hotel and nearby Garage Food Hall.
Earlier this year, Arkansas-based 7 Brew made its debut in Indianapolis by opening two drive-thru locations in shopping center parking lots.
Nebraska-based Scooter's Coffee intends to enter the Indianapolis market with shops in Fortville and Franklin this fall. An upcoming Scooter's in Elkhart will be the 700th shop opened by the company founded in 1998.
Vaughn said business at three Louisville locations of Please & Thank You has doubled since a recent USA Today reader's poll ranked the company's chocolate chip cookies as "best in the United States."
When talking about her new hometown shop, Vaughn said it's gratifying that Please & Thank You offers health insurance and paid time off as benefits for baristas.
"My team wants to grow," she said. "We have people who have been with us for more than a decade. They started as 19-year-olds and now they're 30. Creating careers was a big part of this move."•
Please enable JavaScript to view this content.