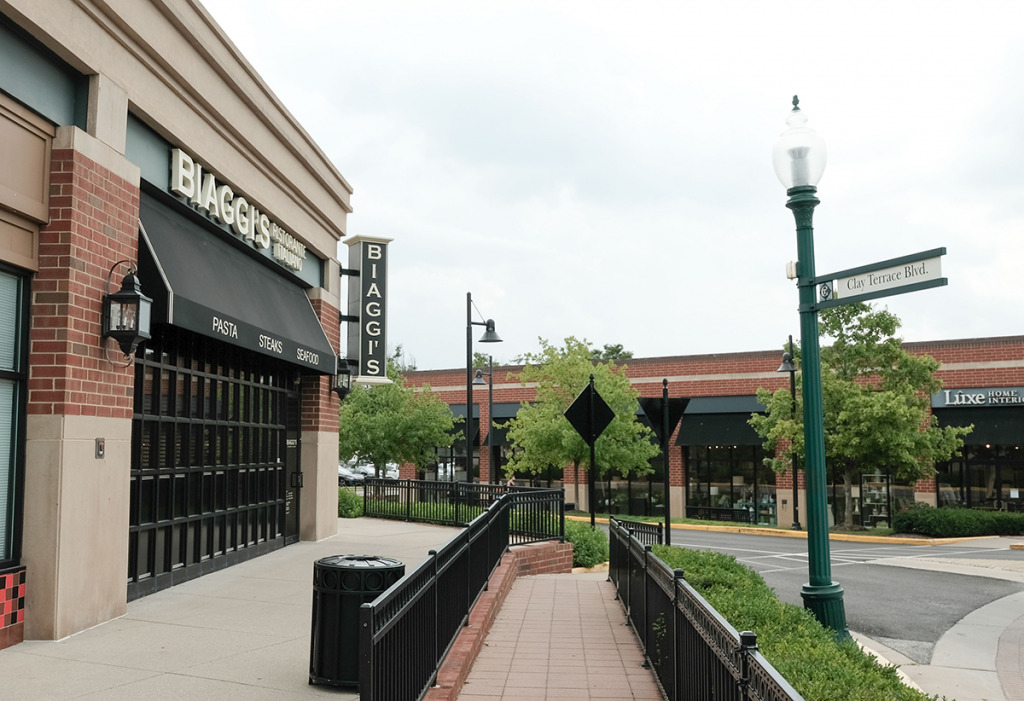 Washington Prime Group Inc., the real estate investment trust whose properties include Carmel's Clay Terrace and several other local retail centers, has filed for Chapter 11 bankruptcy protection and could end up selling some or all of its properties.
Washington Prime filed for bankruptcy protection late Sunday in U.S. Bankruptcy Court for the Southern District of Texas. According to a report from Bloomberg, the company has estimated assets of $4 billion and debt of almost $3.5 billion.
All of Washington Prime's shopping centers will continue to operate as usual during the bankruptcy, the company said.
Formed as a spinoff from Simon Property Group in 2014, Washington Prime is based in Columbus, Ohio, and has an additional office in Indianapolis.
The company owns 102 enclosed and open-air properties around the United States. Its local properties include Clay Terrace along with Keystone Shoppes at 3435 E. 86th St., Greenwood Plus at 1251 U.S. Highway 31 North, Washington Plaza at 10030 E. Washington St., and Village Park Plaza in Carmel.
The bankruptcy filing is not unexpected. In February, Washington Prime skipped a $23.2 million interest payment and, in March, the company said it was contemplating a Chapter 11 bankruptcy filing.
In a document filed as part of its bankruptcy case, the company said it had already been struggling with the retail industry's shift from brick-and-mortar shopping to e-commerce. Then, the COVID-19 pandemic made everything worse.
"In addition to the macroeconomic headwinds brought by the new e-commerce environment, the COVID-19 pandemic has had a compounding and devastating impact on [Washington Prime's] business," Chief Financial Officer Mark Yale said in a document filed as part of the company's bankruptcy.
The company lost $24.1 million in rental income because of deferrals and abatements it offered to its tenants during the 2020 fiscal year, Yale said, and the pandemic continues to cast uncertainty on the retail industry.
In announcing its bankruptcy, Washington Prime said it has reached an agreement with its creditors that offers two possible options for restructuring the company. Washington Prime's creditors include Greenwich, Connecticut-based Strategic Value Partners, also known as SVPGlobal, an investment firm that specializes in distressed debt and private equity.
In one option, an equitization restructuring, Washington Prime's unsecured creditors would agree to eliminate the company's $1 billion in unsecured debt in exchange for ownership in the company.
Alternatively, Washington Prime could sell some or all of its assets. The company said in a bankruptcy filing that it has begun marketing its assets and has generated interest from six potential buyers.
"These preliminary indications of interest and/or proposals range from pieces of the Debtors' property portfolio to the entire company," Washington Prime said in the filing.
Washington Prime said it will only pursue the asset sale option if that option results in an improved recovery for creditors.
Washington Prime's unsecured creditors include at least two Indianapolis-based companies: Both The Finish Line Inc. and Gilliatte General Contractors Inc. are listed as among Washington Prime's 30 largest unsecured creditors. The Finish Line is owed $212,905 and Gillaitte is owed $196,850, a bankruptcy filing said.
Please enable JavaScript to view this content.