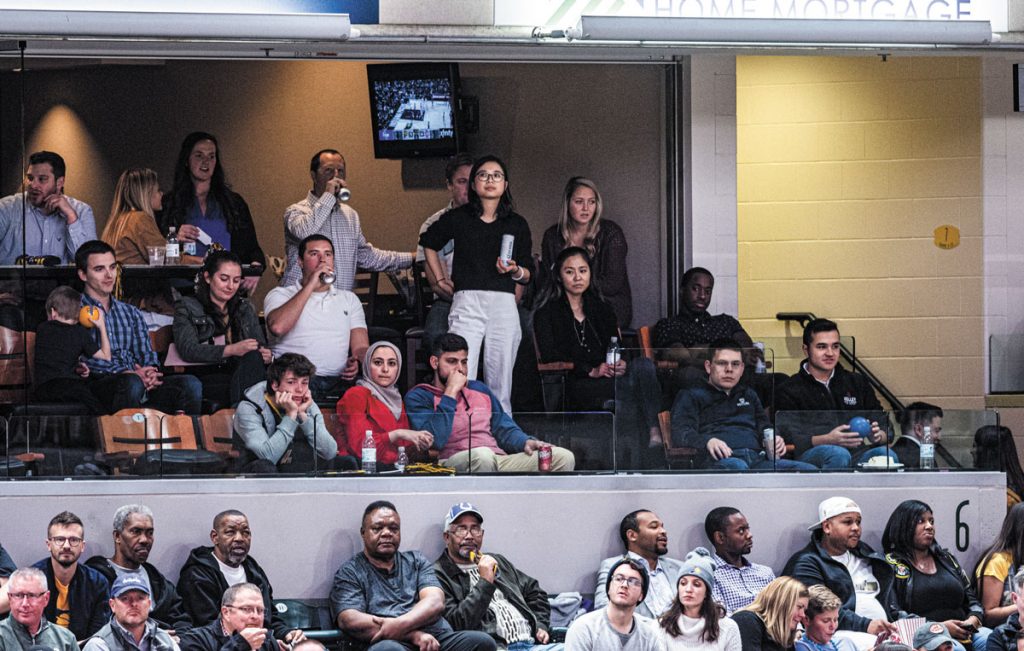 The $360 million in renovations to Bankers Life Fieldhouse slated to begin next summer will take a big bite out of the venue's suite count, as Pacers Sports & Entertainment repurposes space to create new experiences for fans and boost revenue.
The organization, which operates the fieldhouse and runs the Indiana Pacers and the WNBA's Indiana Fever, plans to cut eight of the arena's 64 suites as part of the three-year project.
The change comes as PSE looks to create court-facing gathering areas akin to those found at other new or renovated venues across the country.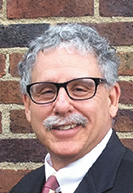 Industry experts say the popularity of suites has steadily declined in recent years, with companies that traditionally shelled out more than $100,000 for those upscale accommodations opting to spend that money elsewhere.
The shift has left teams like the Pacers scrambling to find new uses for their underused suites.
"I think there are different forms of luxury packages rather than the classical suite that create the kinds of experiences that [businesses] want to have now," said Mark Rosentraub, a sports business expert at the University of Michigan
Rosentraub, formerly a dean at IUPUI, said the Pacers are one of several teams looking for new ways to create "meaningful experiences" for their fan bases—particularly for people and companies that can afford a pricier ticket.
Sports business observers say fan preferences have shifted dramatically since the fieldhouse opened in 1999 with 71 suites. It replaced Market Square Arena, which had zero suites—a fact that played a key role in garnering community and government support for the new venue.
In the 1990s, "the classical suites and the classical clubs were what the market demanded," Rosentraub said. "Now we're heading into 2020, and the markets have shifted again; that's what happens—they shift over time."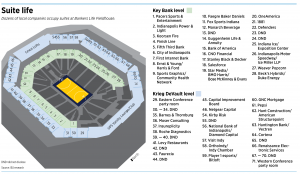 Todd Taylor, chief sales and marketing officer for PSE, said turning suites into new concepts keeps the arena on the cutting edge.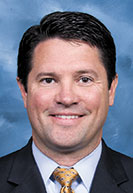 "We've done a lot of homework and found that … people are really moving toward [wanting] experiences within the experience they're already getting" at our events, he said.
"They're searching for different destinations within the building" in which to spend time and interact in different ways.
Back in 2016, PSE took its first steps in the new direction, converting seven suites into the Lexus Lofts, an exclusive club on the south end of the arena that features miniature suites, a buffet, movable seating, 14 loge boxes and 12 theater boxes. It has seating for 104 people.
The $2.8 million project was paid for by the city's Capital Improvement Board, which owns the venue.
The CIB and city of Indianapolis are spending $295 million and the Pacers will chip in $65 million toward the latest improvements, which include building a 1.5-acre outdoor plaza north of Bankers Life. The funding is part of a deal negotiated with PSE this spring under which the CIB will kick in nearly $800 million over 25 years.
Creating value
Larry DeGaris, a sports marketing expert at the University of Indianapolis, said "a lot of teams are knocking down walls and creating bigger open spaces" because new gathering spots create value for companies looking to increase their business-to-business relationships.
But individuals tend to gravitate toward those spaces, too, he said.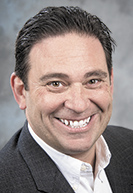 "The motivation is to have greater appeal for business-to-business events and activity and create greater opportunities for networking," DeGaris said. "The Pacers are really trying to create more value for those who use those spaces."
The first phase of renovations—expected to cost $130 million—will include updates to visitor locker rooms, conference rooms and the media work room; renovations to the Lightbound Courtside Club; and two new sideline clubs.
In addition, workers will move the Bankers Life practice court up one level to make way for a relocated Indiana Fever locker room, said Mel Raines, PSE senior vice president of facilities operations.
All these changes will pave the way for new gathering areas, clubs, bars and concessions throughout the building, along with easier movement between the club levels and other concourses.
The 18 suites that will remain on the upper Krieg DeVault Suite Level will be available for season-long and game-to-game rentals, though at least a handful will act as flex spaces able to accommodate 10 to 250 people, Taylor said.
The KeyBank Suite Level, which is closer to the court, will be home to most of the venue's traditional suites and loge areas, which are a hybrid of a suite and a lounge area.
Matt Wolf, the NBA's senior vice president of team marketing and business operations, said the Pacers' moves mirror those of other teams.
"I think one of the things we've seen in arenas throughout the NBA is the success they've had with creating more different experiences and specifically more flexibility," he said.
"By offering different types of products at different price points and different types of experiences, you're able to cater to a much more diverse fan base."
Fans who sit in certain areas have access to the fieldhouse's Lightbound Courtside Club, a premium restaurant and bar that opened in 2016.
Access is generally restricted to those sitting in parts of the arena's lower bowl, along with suite and Lexus Lofts ticket holders.
The two courtside clubs planned for the lower levels will each cater to different segments of the Pacers fan base, Raines said.
PSE also will construct gathering spaces on the Krieg DeVault Suite Level—for fans who want exclusive access but otherwise wouldn't be able or willing to pay for a full suite or loge box.
"What we're really doing on that upper club level is creating more flexibility," Taylor said.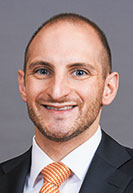 "We're still going to have those suites, but then there's also going to be other suite-type products that are peppered throughout that allow different-size companies to participate, or even individuals that might want to … be on that level without having a classic suite experience."
Chasing revenue
According to Forbes, the Pacers during the 2017-2018 season had gate receipts—including for clubs and suites—of $28 million, bringing in $46 per fan. The per-fan revenue is 11th in the NBA, but the gate receipts rank near the bottom, at No. 27.
For a single game, the price for a 10-person suite on the Krieg DeVault Suite Level starts at about $1,950; a 20-person suite at about $2,950; and a 50-person party at $5,450, according to the Pacers website.
Industry experts told IBJ full-season suite holders at Bankers Life generally pay $100,000 to $300,000, though sometimes suites are free or deeply discounted as part of major sponsorship deals. The venue also offers half-season suites at a discount.
Keeping the current number of suites would be a bad financial move, said David Morton, a sports marketing expert who formerly ran Sunrise Sports Group.
As a smaller NBA market, Indianapolis doesn't have strong enough corporate demand to drive up suite prices, Morton said.
The team also must compete with other local sports teams, such as the Indianapolis Colts and Indianapolis Indians, for companies still willing to put money into suites.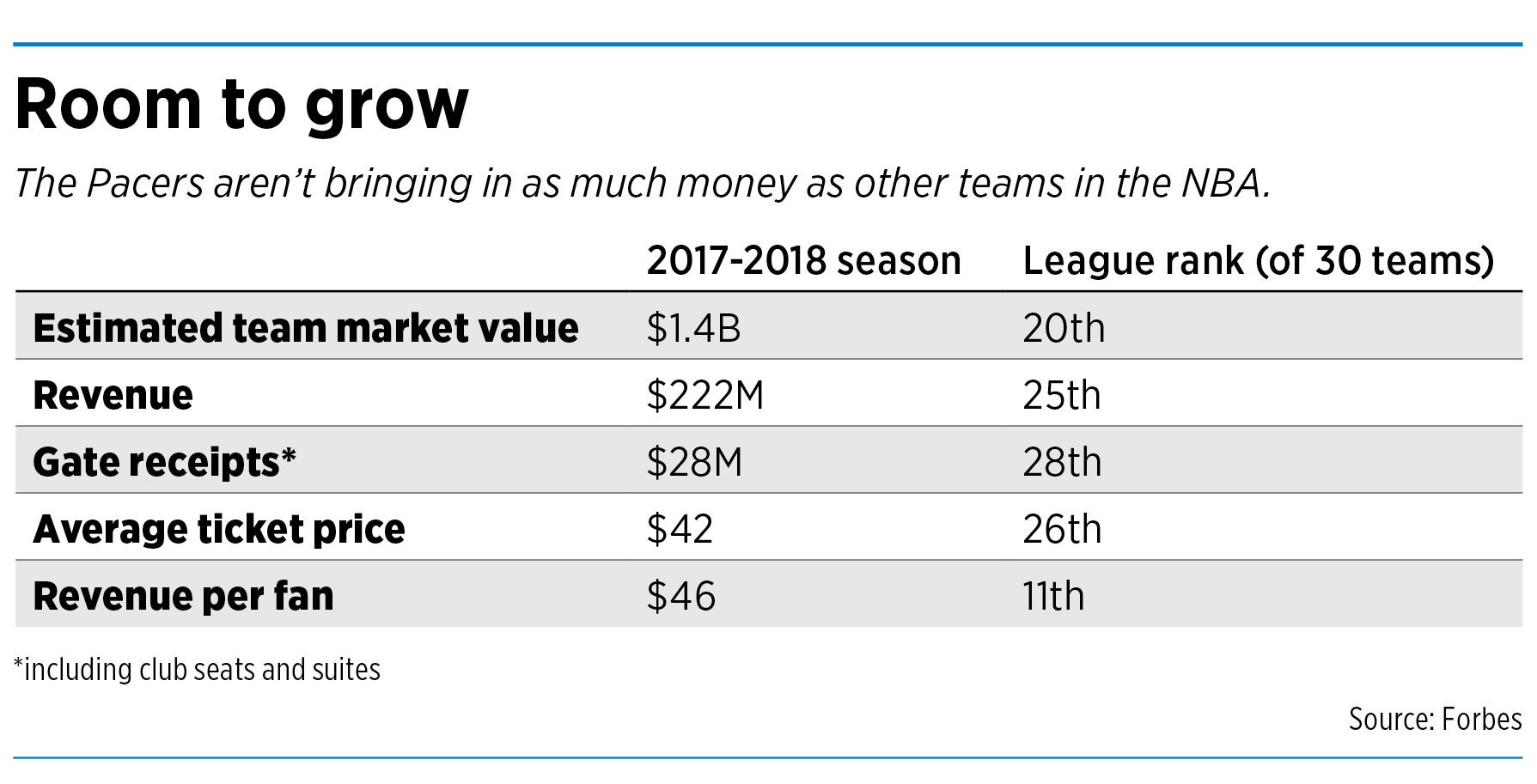 "A midsize market like Indianapolis is going to have fewer players that are going to be able to leverage the value of 41 home dates—plus Fever and preseason games and other events" to use suites, Morton said.
PSE's Taylor said more than 90% of Bankers Life's suites have season-long leases, while at least five are reserved for single-game use.
It's rare all the suites are in use at one time during fieldhouse events, save for major games and playoff runs.
At least 10 suites are shared by multiple companies, based on a survey of signage by IBJ during a recent Pacers game. Suite-sharing is standard in the industry, as companies look for suite access at a lower cost, generally by agreeing to split the schedule.
All-star opportunity

The move to fewer suites won't happen overnight. In fact, it won't come until after a brief increase in suites for the 2020-2021 NBA season and the 2021 All-Star Game, which will be played at Bankers Life on Feb. 14 of that year.
PSE next summer will add 10 suites and two loge boxes to the KeyBank Suite Level—which already has 28 suites—before removing 18 from the Krieg DeVault level later in 2021.
The new suites will go on the north side of the arena in the lower bowl, where PSE currently has its finance department and a conference room.
Experts told IBJ the added suites will bring a temporary surge in revenue from national and local companies.
National brands and national sponsors probably will take over many of the suites for the All-Star Game, though Morton and Rosentraub said existing suite holders might be able to keep their spaces by paying a premium.
Thomas Wills, president and CEO at Vancouver, British Columbia-based sports consulting firm Bonham/Wills & Associates, said the rentals will likely run into the hundreds of thousands of dollars for the game.
"This is a premium event for the NBA, so it naturally fetches top dollar from national partners," he said.
The Pacers aren't sharing details about how current suite holders will be affected by the All-Star Game—or how much they will charge for suite use.
The team and the NBA also declined to share specifics about cost sharing associated with the game and other weekend festivities, which are expected to have an economic impact on the city of more than $100 million.
Much of the revenue generated in the fieldhouse during All-Star weekend will go to the league, which does not pay to use All-Star Game arenas and leaves host teams with the responsibility for event expenses and labor costs.
IBJ has reported that costs for hosting the event will likely be about $10 million, with the Pacers shouldering the brunt of that. In addition, city and state governments are expected to spend several million dollars on security and traffic control.
Selling exclusivity
Taylor declined to share with IBJ how much the Pacers will charge for Bankers Life's new fan areas, saying figures aren't finalized.
Ticket costs for existing Bankers Life sections boasting special perks suggest fans and businesses can expect to pay a substantial premium. For example, in the Planet Fitness Lounge—which is on the main concourse and features dining and more flexible seating—tickets cost about $140 per game, or $6,100 for a full season.
Other new or recently renovated arenas are charging thousands of dollars for what they bill as exclusive access.
Renovations to the Rocket Mortgage Fieldhouse in Cleveland reduced suite count from 93 to 62 and created a handful of exclusive clubs similar to those planned by the Pacers.
At Little Caesar's Arena in Detroit, which opened in 2017, suites range from $1,500 to $8,500 per game. The clubs have a staggered pricing structure, with some within reach of average fans and others running tens of thousands of dollars per year.
Clubs and suites at The Chase Center, which opened this season in San Francisco, are among the most expensive in the league.
Box seats cost $350,000 per year, while year-round access to the most exclusive courtside lounge runs $2.25 million, according to the Sports Business Journal.
"The prices are high because the value is high," UIndy's DeGaris said.•
Please enable JavaScript to view this content.