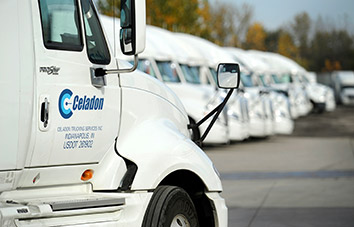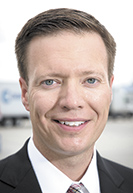 The ongoing pandemic has created another delay in the long-pending fraud trial of two former Celadon Group Inc. executives.
A four-week jury trial had been scheduled to begin Feb. 22 for Celadon's former president and chief operating officer, Eric Meek, and its former chief financial officer, Bobby Peavler. In December 2019, the two were indicted on multiple charges of fraud and making false statements to a public company's accountants while they were working at the now-defunct Indianapolis trucking company.
The case, in which progress has been delayed by the pandemic several times already, is being handled in federal court in Indianapolis. This week, Judge Jane Magnus-Stinson ordered that the trial be rescheduled for Sept. 6 because the local COVID-19 positivity rate is currently considered too high to safely conduct a trial.
"The court finds that the interests of justice—including ensuring the personal safety of all case participants, ensuring that the parties can adequately prepare for and receive a fair trial, and reducing the potential for mid-trial delays—outweigh the interests of the public and the defendants in a speedy trial in this case," Stinson wrote in a court document filed Tuesday.
Neither the defendants nor the prosecutors objected to the delay, the document noted.
Last month, Magnus-Stinson said Meek and Peavler's trial would proceed as scheduled only if the COVID-19 positivity rate in the court's Indianapolis district were below 10% as of Feb. 8.
According to the Indiana State Department of Health, the positivity rate for Indiana was 21.9 % for the seven-day period ending Feb. 1—the most recent period for which data is available. The positivity rate in Marion County was 19.2%.
The court's Indianapolis district includes 26 counties in the central and east central part of the state.
Please enable JavaScript to view this content.