Immigrants in Indiana have become especially vulnerable to not only the health implications of coronavirus but also its impact on the economy—and are meanwhile facing challenges other populations don't, advocates say.
An estimated 350,000 immigrants call Indiana home and nearly 100,000 of them live here without legal permission. Some 90,000 immigrants call Marion County home.
Since March, when the COVID-19 pandemic hit, those immigrants have struggled.
They disproportionately represent the state's essential workforce and are simultaneously concentrated in industries that are especially vulnerable to the economic recession caused by COVID-19. They face language barriers in seeking help, lack health insurance if they do get sick and are largely ineligible for public assistance. And even when they do qualify for help, many fear relying on those resources too much could endanger their immigration status.
Two recent reports have tried to measure the pandemic's impact on Indiana's immigrant population as well as the factors that make it difficult for immigrants to persevere.
In partnership with the Immigrant Welcome Center, New American Economy last week released a report titled "New Americans in Marion County," which highlights how immigrants are both essential to Indianapolis' rapid-response efforts and especially vulnerable because of gaps in the federal relief packages, barriers in language access and increased risk of infection associated with frontline and essential work.
And earlier this summer, the Center for Research on Inclusion and Social Policy at the Indiana University Public Policy Institute issued a report that found immigrants might fear being labeled a "public charge" if they seek medical treatment for COVID-19 or receive coronavirus-related relief assistance. That's a government label that can threaten immigrants' status and jeopardize their chance of becoming permanent residents.
"Immigrants, especially Hispanics, are scared to seek help because of their immigration status. They love working. They don't like begging. Most of them don't speak English, and they don't have a [driver's] license," Francisco Ruiz, a natural helper at the Immigrant Welcome Center, told IBJ.
"Natural helpers" are immigrants who volunteer with the Welcome Center to help other immigrants and refugees transition to life in Indianapolis. Their own experiences help them understand the challenges of establishing a home in the United States.
For months, Ruiz and other natural helpers have fielded calls and checked in on immigrants to find out how they're doing and what assistance they need, aiding the Immigrant Welcome Center in keeping a pulse on how the population is faring during the pandemic.
That's helped the Welcome Center identify more than 2,000 struggling families and connect them with resources, including food assistance, rental assistance and more.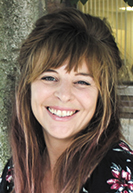 Neither of the previously mentioned reports touches on how the pandemic has affected people's immigration status and processes for gaining visas and citizenship, but that's been a struggle, too, said Amy Shackelford, program director for the Immigrant Welcome Center.
Work environment
The New Americans in Marion County report found that immigrants made up 9.2% of the population in 2018, the last year for which data is available, but constitute nearly 15% of all food-sector workers and 13.5% of transportation and warehousing workers. Those industries were deemed essential when the state and city shut down.
Because many immigrants work in essential industries, they're at higher risk of catching COVID-19 and bringing it home to their families.
Shackelford said that, early in the pandemic, the welcome center received many calls from immigrants who feared going to work because they lacked protective equipment. But she said the workers felt they had no choice because they didn't want to risk losing their jobs and the money to pay for basic necessities, like rent and food, especially because immigrants without legal status don't qualify for public benefits.
Meanwhile, immigrant business owners are concentrated in industries that have been especially vulnerable to the current recession.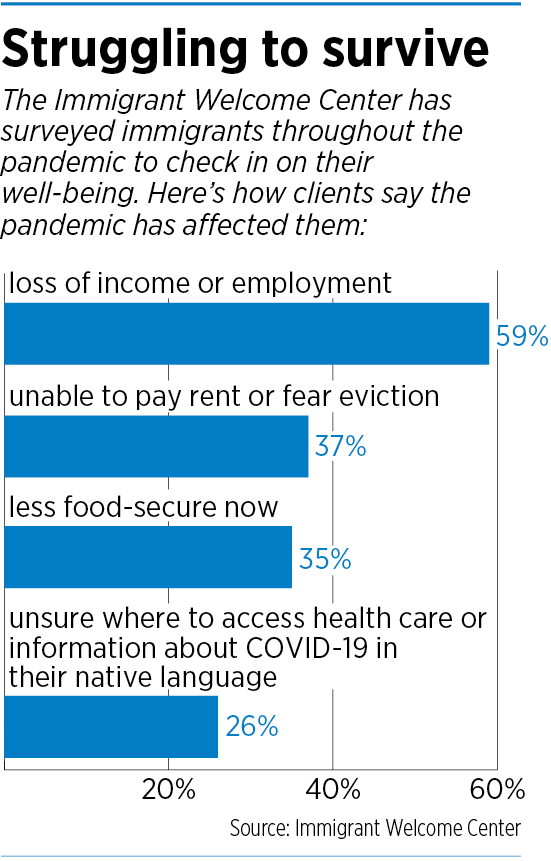 Immigrants make up more than 35% of business owners in construction and 15% of business owners in general services, a category that includes personal services like laundry, barber and repair shops.
Shackelford said about 58% of the welcome center's clients have reported a loss of income because of COVID-19.
"What we found is that undocumented people or green-card holders were four times more likely to experience a loss of income because of the pandemic," she said.
Many immigrants are eligible for unemployment benefits but must be able to legally work at the time they apply and through the period they receive it, meaning immigrants without a valid work permit cannot receive the benefit.
Barriers to help
During the pandemic, immigrants have most often called the Welcome Center seeking help to find food and pay rent.
"That's what people are really struggling with," Shackelford said. "We suspect a lot of people are having to make really hard choices between feeding their family and paying rent."
Many non-immigrants also face those tough choices—unemployment in Indiana has reached record highs and evidence is overwhelming that many families can't pay their rent or put food on the table. But many immigrants also have not been eligible for various types of public assistance or coronavirus relief aid.
For example, to receive the stimulus checks ($1,200 for an individual and $500 per child) issued to Americans earlier this year as part of the Coronavirus Aid, Relief and Economic Security Act, immigrants needed a Social Security number. That disqualified many, including families with mixed statuses and immigrants who pay taxes with tax identification numbers.
Shackelford said that policy has trickled down into other types of benefits. So far, the only assistance she's aware of that didn't require a Social Security number is the city of Indianapolis' rental assistance program.
Shackelford said the Welcome Center has been working to ensure food programs don't require Social Security numbers or other forms of documentation.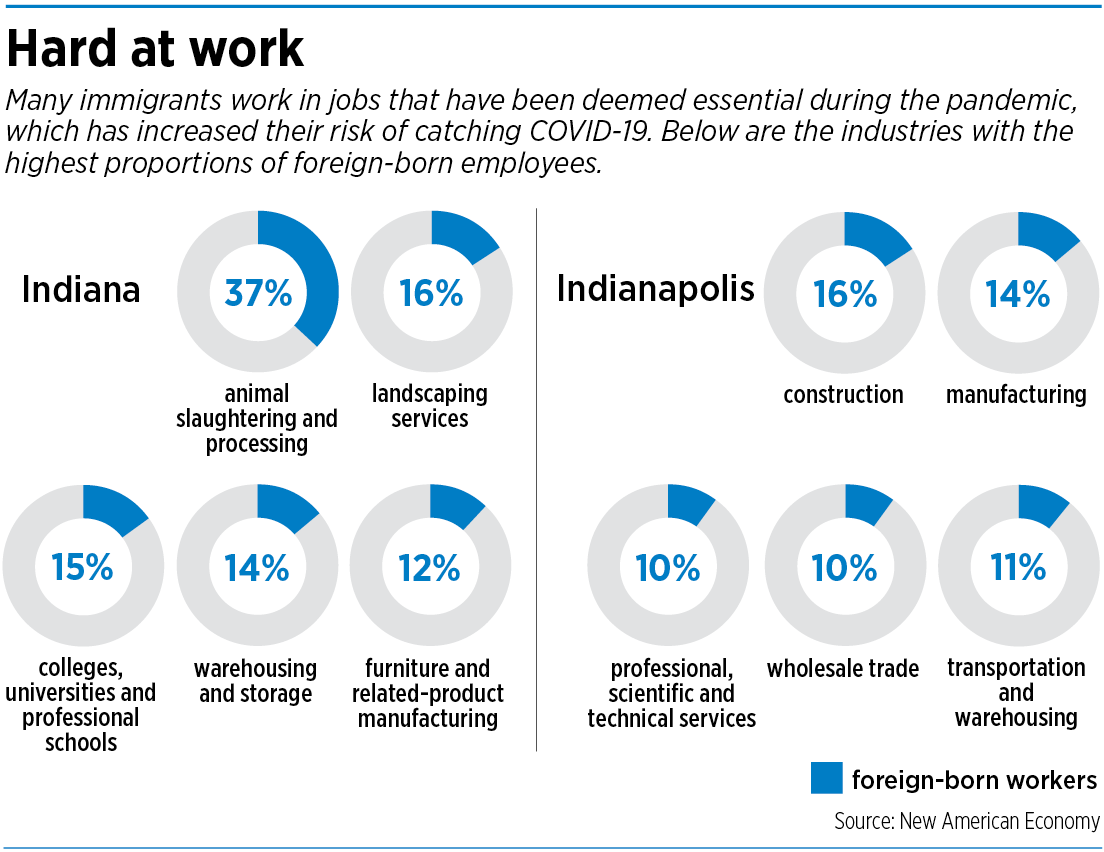 "We've just been very fearful of what happens with undocumented folks because we suspect many of them are putting themselves in danger of contracting COVID-19 so that they can feed their families and keep them in some sort of housing," she said.
Ruiz, the natural helper, said more than 150 of the immigrants he's contacted told him they didn't know where to get food. Sometimes that's because they're scared to seek assistance but other times it's because they don't speak English.
The New Americans in Marion County report found that, in 2018, more than 30% of immigrants had limited English proficiency, putting culturally sensitive and language-accessible emergency materials in demand.
That same report also found many immigrants lack health insurance. Of the nearly 112,000 Marion County residents who did not have insurance in 2018, 34% were immigrants, the report states.
Shackelford said that, of the welcome center's clients, 54% reported they didn't know where to access health care should they fall sick—because they don't have insurance, don't understand the health care system or are afraid of being deported.
"We have found that a lot of folks may be unsure where to go if they have symptoms," she said. "They're scared to go somewhere where there might be some issue with their documentation or some repercussion."
It's imperative, she said, that government-issued COVID-19 guidelines be provided in multiple languages and that testing sites be set up in immigrant neighborhoods and staffed by people who speak the language of those who need to be tested.
Public charge
One additional barrier for immigrants seeking assistance and health care is the federal public-charge rule.
The rule allows the federal government to determine whether a person is likely to become a public charge—a noncitizen who receives public benefits (including Supplemental Security Income and Temporary Assistance for Needy Families, among others) for more than 12 months within a three-year period. It's a classification that can hurt a person's immigration status.
The report from the Center for Research on Inclusion and Social Policy found that immigrants might fear they'll be labeled a public charge if they seek medical treatment for COVID-19 or receive COVID-related relief.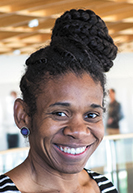 "At the end of the day, immigrants have some choices," said Roxann Lawrence, a program analyst at CRISP. "You either rely on public help or continue to work with the possibility of becoming ill and transmitting disease to other people in the community."
Analysts at CRISP recommended the federal government suspend the public-charge rule to encourage immigrants to seek medical attention for COVID symptoms and that state and local governments establish immigrant-specific financial relief services, continue to support immigrant-serving organizations and provide culturally appropriate public safety messaging and health services.
"I think there's just a lot of folks who don't know who to trust or what resources to trust and so they probably are just not seeking out services or resources that they need and may just kind of suffer in silence," Shackelford said.
Waiting game
Immigrants have also had to deal with evolving immigration policy and services that were put on hold during the height of shutdowns, she said.
Shackelford said immigration offices were generally closed from March to June, and when they reopened, emergency applications were the first priority, leaving many immigrants waiting for updates on their status.
About a quarter of the Welcome Center's clients reported that COVID-19 had interfered with their ability to adjust or change their status. She said it's possible many immigrants' statuses expired during that time.
It's a possibility 20-year-old Carolina Puga Mendoza feared for herself. Mendoza, a Franklin College student whose family migrated to Indiana from Mexico seven years ago, planned to spend last semester studying abroad in London.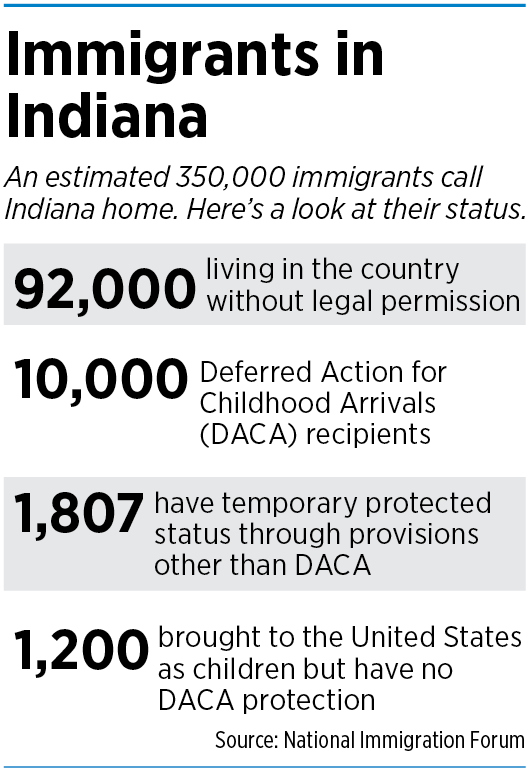 She had been out of the country nearly two months when the college called students home as coronavirus cases surged across the world. By the time she was able to book a flight, the U.S. had started closing its borders to immigrants. Despite having a visa, Mendoza and her parents feared she wouldn't be admitted back into the country. They thought she'd be safest staying in London until things settled down.
She booked a flight home for May 17 but as the day approached, and the borders remained closed, she decided to stay longer—until the end of June, when she'd have to leave London because the program she was part of was ending.
But when she got to the airport in June, she learned she wouldn't be allowed into the United States because of the ban on travel from Europe.
"I was like, what am I going to do?" Mendoza said. "My family is there, my school is there, my whole life is there. My best choice was to return to Mexico for a while and stay there."
Not helping matters was the fact that her mother, who has an employment visa that covers the whole family, changed jobs and the new paperwork was on hold.
After about two weeks in Mexico, where she stayed with family that still lives there, Mendoza was allowed back into the United States and reunited with her mom, dad and brother.
Even now, though, the family is still waiting for updated documentation. Her mother's job change has been approved, but she has yet to receive the paperwork.
"We're just waiting," she said. "It's going to be assumed we're here illegally because we don't have it in our hands."
Still, she knows others have been hurt by COVID-19 far more severely.
"My situation was lucky. We had the economic support. We didn't have to struggle with that," she said. "I know a lot of people are facing worse than me. I'm one of the lucky ones."•
Please enable JavaScript to view this content.