The Indianapolis City-County Council's Parks and Recreation Committee on Thursday unanimously advanced a plan to acquire nearly 50 acres of land adjacent to existing parks.
"It's a gift in perpetuity to the residents, said Don Colvin, deputy director for the Department of Parks and Recreation, at the meeting. "… As the future goes on and these lands get developed [as parkland] and used, they will enrich many of these communities for years and years to come."
The plan calls for the purchase of four plots of land.
Indy Parks hopes to add about 35 acres to Grassy Creek Regional Park, on the far-east side, with parcels at 2800 and 2900 N. German Road. At least part of the land was a former golf course, like the abandoned 40-acre course Indy Parks recently bought for Grassy Creek.
Colvin emphasized development pressures in the area, with slides showing yellow-outlined subdivisions ringing the park. In another slide, three parcels outlined in white, two across the street from the land Indy Parks wants to buy, are slated to become subdivisions.
"We're concerned that if we don't take action now, that yellow will fill in all that open green space and we won't have the future opportunities to provide recreational services to those growing neighborhoods," Colvin told councilors.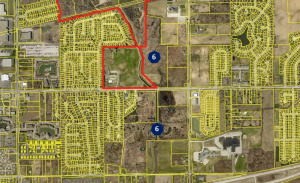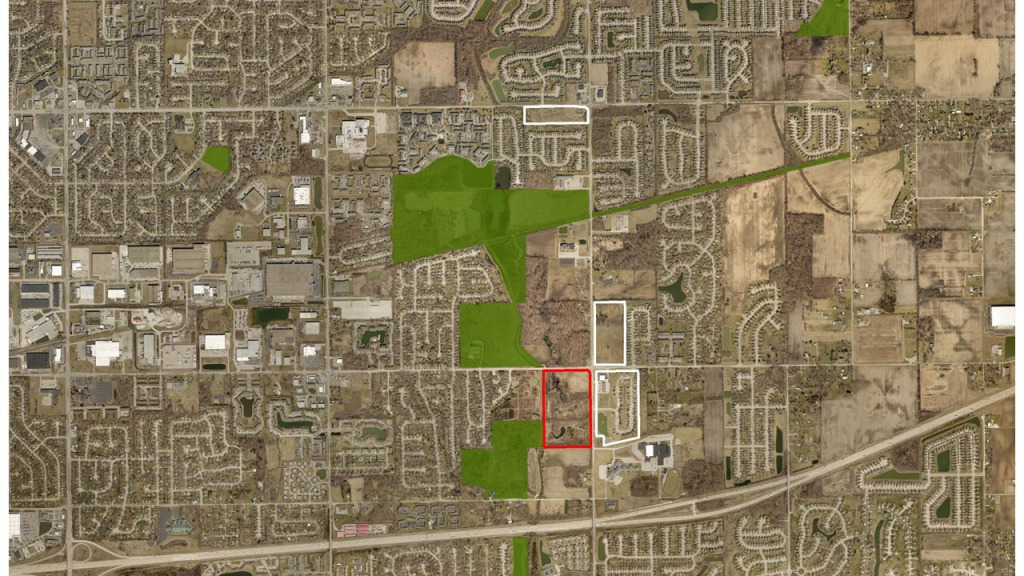 The agency also wants to add 10 acres to Eagle Creek Park at 8851 W. 42nd St. Residents are even organizing to raise $175,000 to match the city's side of the Eagle Creek addition, Colvin told councilors. The land is already cleared and could potentially become a campground.
Indy Parks also plans to pick up 3 acres for a small park at 1501 N. High School Road, at the junction of the Eagle Creek Trail and the future B&O Trail. It's part of the 22-acre parcel that was the Westwood Country Club.
Indy Parks couldn't immediately provide asking prices for the properties. But the agency is required to get two independent appraisals for each parcel it wants to buy, and the purchase price must be the average or below, said Sonya Seeder, real estate administrator for the Office of Financial Management. All four parcels presented to councilors were priced below their respective appraisal averages, Seeder said.
Buying the parcels won't immediately change Indy Parks' operating budget, Colvin said, because they'll likely be land-banked and kept largely au natural until Indy Parks hosts some public meetings and develops its vision for the new properties.
But the agency did get some help for the land purchases. Councilors advanced a proposal Thursday giving Indy Parks $2.1 million for land acquisition costs, equipment, and the design construction and inspection of capital infrastructure projects.
The full City-County Council will consider all five measures at its next meeting in November. At its most recent October meeting, the council approved a measure letting Indy Parks purchase a sliver of land at 7240 Dewey Ave., off Pennsy Trail.
Please enable JavaScript to view this content.