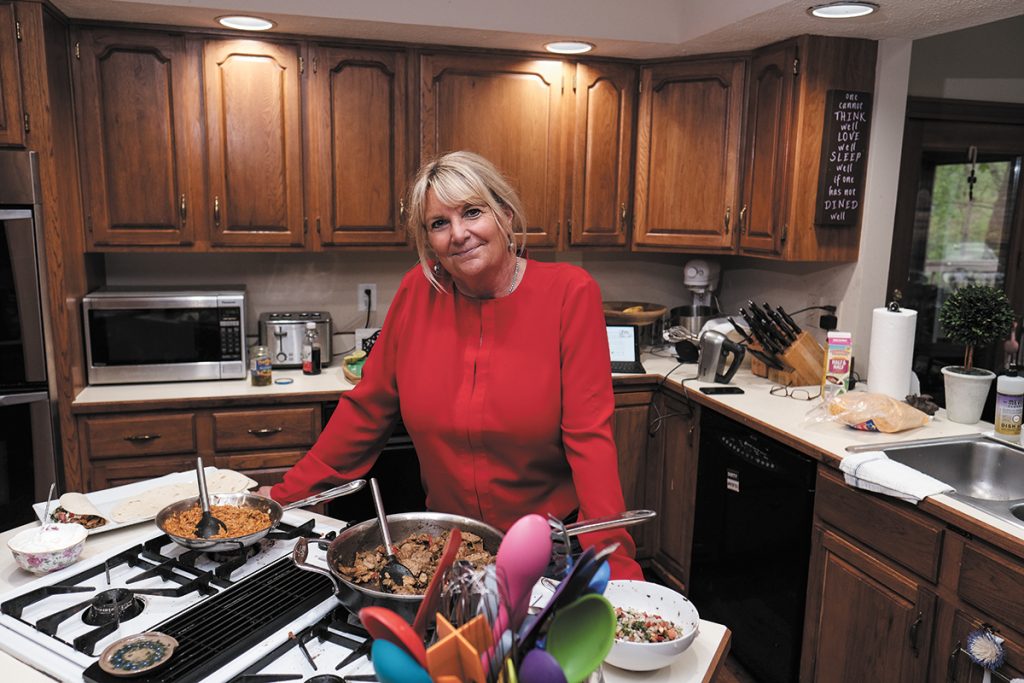 Teri Wedge thought she'd experienced her last first day of work in October when she signed on to be the St. Elizabeth Seton Catholic Church's new head chef and kitchen manager.
Six months and one global pandemic later, the 57-year-old Indianapolis woman finds herself among a growing number of white-collar workers whose positions have been eliminated due to the spread of COVID-19. Now, she's gone from making $60,000 a year to weighing her options as a grocery delivery driver.
"I was doing something I loved," Wedge said. "Every day, I thanked God for my job."
Experts say Wedge's experience is becoming more common among white-collar workers as the wave of layoffs and pay cuts that first ravaged the service industry in mid-March start to erode management, upper-level and even executive jobs.
White-collar employees already are starting to feel the pain across Indiana, as firms slash costs or even go out of business. Among the latter was the Carmel-based auto finance company Coastal Credit LLC, which disclosed in late March that it was ceasing operations after 33 years and terminating all 127 employees.
"It's going to trickle up, eventually. Nobody is going to be unaffected in the end," said Timothy Bond, a Purdue University economics professor.
Thirty million Americans—including more than 575,000 Hoosiers— have filed unemployment claims since the nation shut down its nonessential businesses in mid-March in the hopes of containing the novel coronavirus.
A mid-April PEW Research Center survey of nearly 5,000 U.S. adults found that 39% of lower-income households, 26% of middle-income households and 18% of upper-income households had experienced job loss due to COVID-19.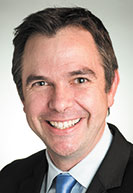 Bond said more higher-earning white-collar workers initially might have been spared because it was easier for them to transition to working from home.
However, those workers' flexibility might not be enough to save them from a next round of cuts. Employees at all levels of supply chains are feeling the sting as their firms try to sell goods and services in a damaged economy.
"To think anybody is going to be insulated from this is wishful thinking," Bond said.
Phil Powell, an economics and public policy professor in IUPUI's Kelley School of Business, said white-collar workers will likely have a harder time finding a job when the economy recovers.
"When you think about waiters or factory workers or construction workers, there's a really transparent relationship between how many people you hire and how much work you can get done. If your demand goes up 30%, you'll probably need 30% more from your front-line workers immediately," Powell said. "You can probably wait a few months to hire a worker in the back office."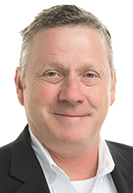 Joe Huffine, founder and CEO of the Indianapolis-based executive search firm Kingsley-Rose, said some companies seeking to fill executive posts before the pandemic have put those searches on hold.
At the same time, he said, firms are reluctant to lay off existing senior executives if they can possibly avoid it.
"The secret to every leader's success is probably his next layer of talent, and that next layer is hard to fit people into," Huffine said. "I'm a firm believer that most companies will try to keep their top talent through this."
Rather than sever ties with upper-level executives, many companies are cutting costs by reducing hours or pay for employees at certain salary levels.
For example, Columbus-based engine maker Cummins Inc. announced in April that it was temporarily reducing U.S. workers' salaries by 10% to 25%.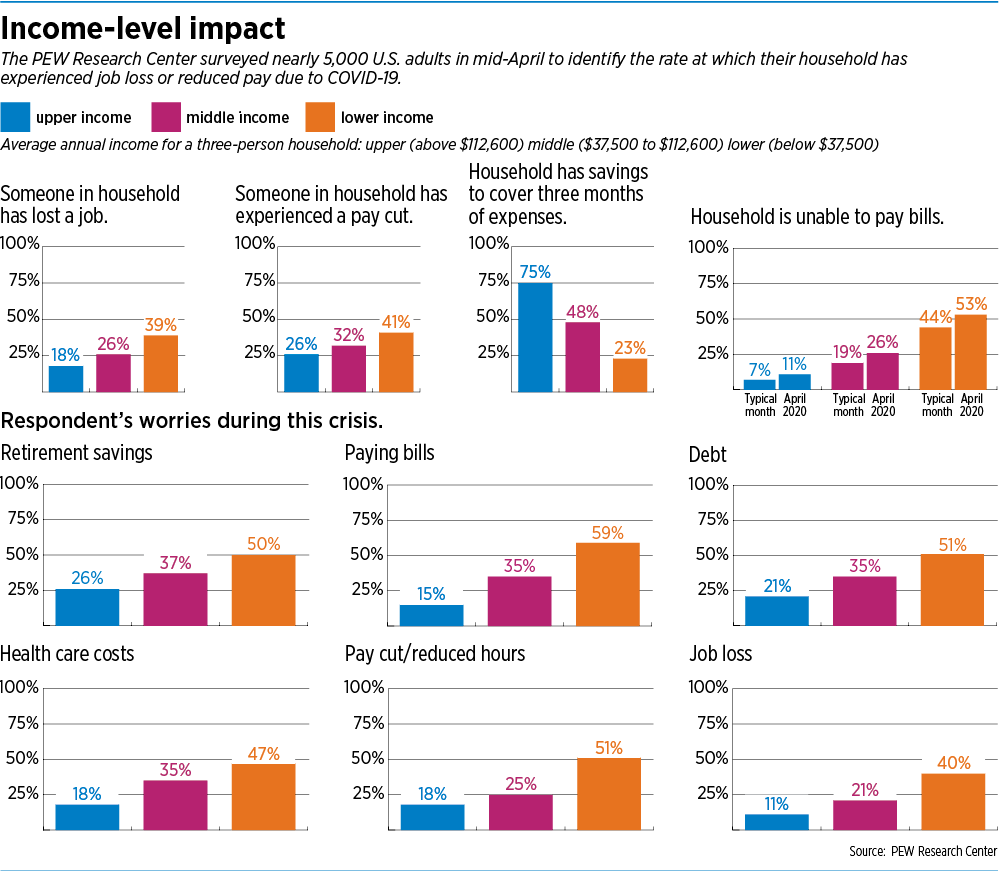 The company's top executives also announced they would forgo 25% to 50% of their annual salaries.
At Indianapolis-based mall giant Simon Property Group, CEO David Simon agreed to reduce his base salary to zero, and four other senior executives took pay cuts of at least 25%.
Bloomington-based Cook Medical announced last month that salaried employees earning more than $50,000 a year would be moved to a four-day workweek, resulting in a 20% pay reduction.
At the same time, the company's top executives pledged to give up 25% to 100% of their salaries.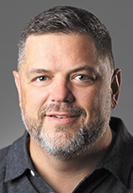 "We want to make sure people who are compensated more take more of a reduction," said Pete Yonkman, Cook Medical's president. "We have a lot of people who earn more money because of the progress they've made in our company, but when you're in hard times, you ask more from them as well."
Yonkman said taking those actions has helped Cook achieve a 20% reduction in salaries overall. That, in turn, has allowed Cook to manage its front-line workforce without eliminating jobs.
About 370 workers at a Cook manufacturing plant in North Carolina are working reduced hours temporarily because of the postponement of elective procedures and decreased customer demand for medical devices.
Cook Medical is still offering those workers health care benefits and ensuring their reduced incomes will be subsidized through government programs.
In some cases, manufacturing and distribution workers made 10% more in April and May as part of a thank-you bonus, Yonkman said.
"This will impact every job in the organization—from mine to someone just starting at the company," he said of the pandemic. "We do not want to disconnect from somebody just because we have a temporary decrease in demand at a facility."
Equilar, a California-based data-analysis firm, found that 468 public companies have reduced their executives' pay since the start of the crisis.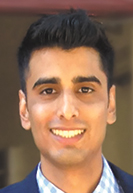 "That's immediate cash they can use toward hardship bonuses for rank-and-file employees," said Amit Batish, a content manager for Equilar. "A lot of these pay cuts are a small drop in the bucket, but much of it has to do with the message that they're sharing in the pain."
Powell praised the approach.
"Cutting people's pay, temporarily, and having a progressive sliding scale is an enlightened way to approach this," he said.
"You look humane, you don't put anybody on the street. It's prudent business management, and it lets people get back to where they were."
Wedge isn't holding out hope that she'll get back to where she was. Besides the possibility of delivering groceries, she's also considering going back into sales, which she had left for the St. Elizabeth job.
"I have a good sales history, so, while I don't enjoy it, I can do well in it and I see a lot of opportunity," she said.
She's also helping others in the meantime.
"I find myself cooking for the neighbors," she said. "I have a dear friend who's caring for her 93- and 94-year-old mother and father. To give them a break, I'll bring them some red snapper or something and leave it on the porch."
And she's keeping a positive attitude about her job hunt.
"I'm a realist. It's better to have something coming in than everything going out. I live in a world of perpetual hope."•
Please enable JavaScript to view this content.