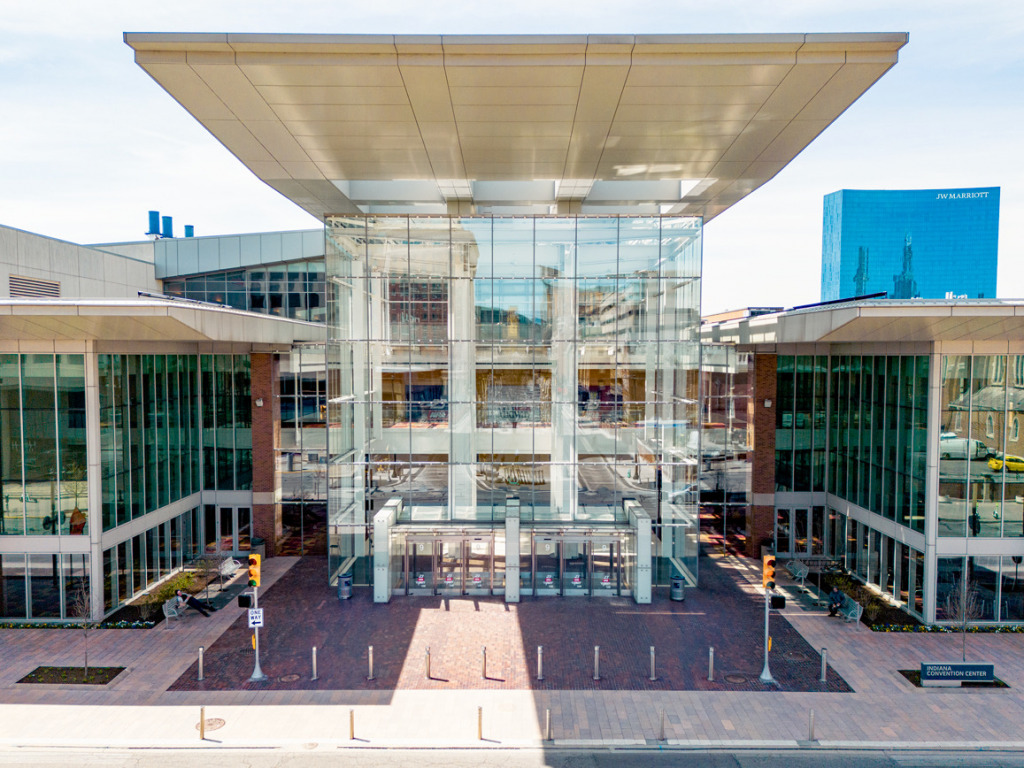 The Percussive Arts Society, the organization that operates the drum-focused Rhythm! Discovery Center museum, announced Monday that Indianapolis remain the host city for the group's international convention through at least 2028.
The Percussive Arts Society International Convention, or PASIC, has been presented each November in Indianapolis since 2009, aside from 2012 (Austin, Texas), 2015 (San Antonio, Texas) and 2020 (an online event because of the pandemic).
Joshua Simonds, executive director of the Percussive Arts Society, said the new extension applies to 2025-2028.
"By keeping PASIC in Indianapolis, we can lock in multiyear contracts, negotiate better discounts and pass those savings on to our attendees and exhibitors," Simonds said in a written statement. "We want to commit to Indianapolis the way it has committed so much to us over the past decade. In particular, if not for the long-term relationship PAS has established with the city of Indianapolis, the cancellation of our in-person PASIC 2020 would have created additional negative impacts on the long-term health of our organization."
Meanwhile, Rhythm! Discovery Center continues to seek a new home following March water damage at its former downtown site near the intersection of Washington and Illinois streets.
"We continue to work with the city of Indianapolis, other developers and cultural partners with the intention of bringing a new Rhythm! Discovery Center to Indianapolis as soon as possible," Simonds said in a statement provided to the IBJ. "While we have not secured a new location, it is possible that a new site could be identified as early as the end of this year."
This year's edition of PASIC is scheduled Nov. 8-11 at the Indiana Convention Center. Genre-blending band Red Baraat will perform Nov. 8 as part of PASIC, while two-time Latin Grammy Award winner Tony Succar will perform Nov. 11.
The expected attendance is 5,200, according to the convention center's website. PASIC coincides with Music For All's Bands of America Grand National Championships, which is expected to attract 20,000 attendees.
Future dates for PASIC: Nov. 13-16, 2024; Nov. 12-15, 2025; Nov. 11-14, 2026; Nov. 10-13, 2027; and Nov. 8-11, 2028.
Please enable JavaScript to view this content.