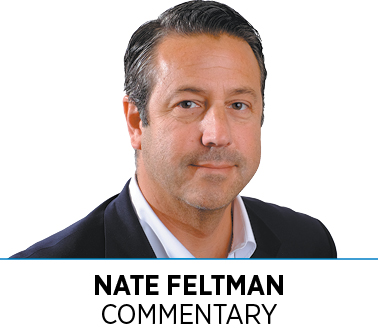 We learned earlier this year that Indiana's population grew 4.7% from 2010-2020, a growth rate bettering that of our neighboring states. Indiana ranks as the 17th-most populous state in the nation, with nearly 6.8 million Hoosiers. Illinois lost population, while Kentucky, Ohio and Michigan all grew less than 4%.
Recently released county-by-county census data provides more insight into our state's growth patterns and economic trends. Many rural Indiana counties continue to lose population, while those with urban centers are gaining. In fact, the majority of Indiana's counties (49 of 92) lost population.
To no surprise, central Indiana continues to grow faster than the state as a whole. The Indianapolis metro area increased 13%. Marion County grew 8.2%, to nearly 1 million residents.
Indy's doughnut counties continue their torrid growth, with Hamilton County leading the way (26.5%), followed by Boone (25%), Hendricks (20%), Johnson (15.8%) and Hancock (14.1%). Hamilton County is Indiana's fastest-growing county and ranks as the 54th-fastest-growing county in the country. Boone County is the nation's 63rd-fastest-growing county.
Most counties outside of central Indiana that grew at a rate better than our state's 4.7% rate either have the benefit of large universities or are part of a larger metro area.
An anomaly, however, is Jackson County, which has neither the benefit of a large university nor of being part of a large metro area. Jackson County's population grew nearly 10% since 2010 and ranked as the seventh-fastest-growing county in Indiana. Seymour, the largest city in Jackson County, grew an astounding 23%. And the average wage in the county has increased over 30% in 10 years.
Only 17 of Indiana's 92 counties have a population greater than 100,000. Of Indiana's 75 counties with fewer than 100,000 residents, Jackson County grew the fastest when excluding those counties in the Indy and Louisville metro areas.
In order to gain more insight into how Jackson County, a relatively rural county, grew at twice Indiana's growth rate, I called Jim Plump, executive director of the Jackson County Industrial Development Corp. Plump has been Jackson County's top economic development official since 1984.
He is quick to credit former Gov. Bob Orr and Lt. Gov. John Mutz with laying the groundwork for foreign investment in Indiana and emphasizing its importance for Indiana's economy. For nearly 40 years, Plump and other county and regional officials have traveled to Japan and Europe to meet potential investors and to market Jackson County. Their consistent efforts have paid off handsomely, with large investments by Japan-based Aisin and France-based Valeo among the international investors in Jackson County.
Plump also credits Columbus-based engine maker Cummins, which is the largest employer in neighboring Bartholomew County and one of the largest employers in Jackson County.
But Plump's consistent leadership also has been an incalculable part of Jackson County's and south central Indiana's success. With an early understanding of the importance of regionalism, Plump served as the founding president of the South Central Indiana Economic Development Group, a regional multi-county marketing partnership that provides important regional data to prospective investors.
Foreign investment, great corporate citizenship and consistent leadership have played key roles in Jackson County's growth. A model worth replicating throughout Indiana.•
__________
Feltman is CEO of IBJ Media. To comment, email nfeltman@ibj.com.
Correction: Due to an editing error, the original column named Seymour as the capital of Jackson County. That has been removed. The county seat is Brownstown. You can see more corrections here.
Please enable JavaScript to view this content.