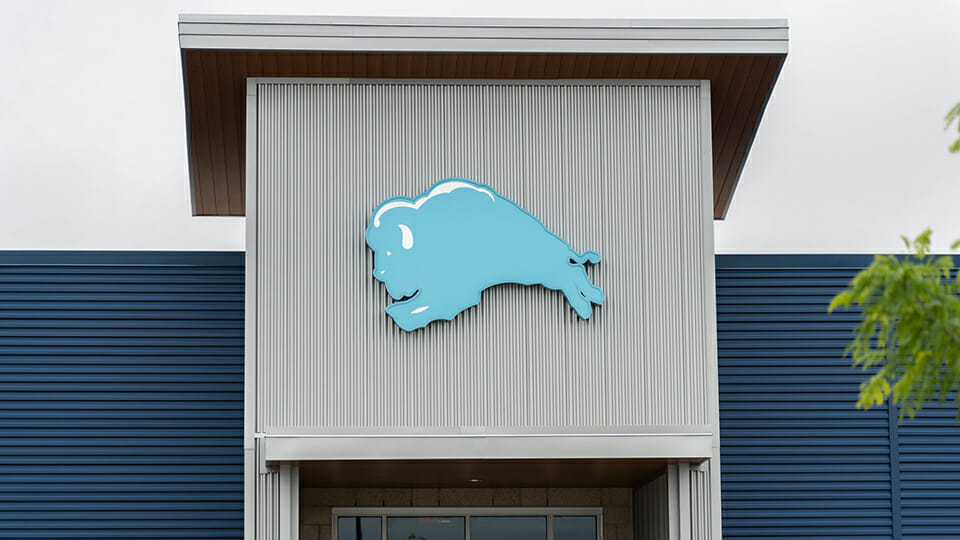 Wilton, Connecticut-based pet food manufacturer Blue Buffalo Co. Ltd. plans to invest $200 million to expand operations in Richmond, Indiana, the company announced Thursday.
The 169,000-square-foot addition to its Wayne County facility will boost processing operations and warehouse capacity. As part of the expansion, the company plans to add up to 60 jobs by the end of 2024.
Blue Buffalo marked the expansion Thursday with a groundbreaking ceremony that included Gov. Eric Holcomb and Richmond Mayor Dave Snow.
Specifically, Blue Buffalo plans to add an extruder line, three new packaging lines and an associated mix and transfer system. The company said the expansion will increase the facility's footprint by 40%, boosting production of dog and cat food for customers across the U.S. and Canada.
The expansion comes less than four years after Blue Buffalo opened the doors of the Richmond facility, the result of a $200 million investment.
The company currently employs about 180 people in Richmond.
"Blue Buffalo has established a strong professional relationship with local and state officials, and an impactful relationship with our community," Snow said in written comments. "Their growth is a result of dedication to the quality of their product, and their positive business model which promotes a healthy and productive work environment."
Blue Buffalo originally announced plans for its 400,000-square-foot facility in Richmond in 2016. The plant opened its doors in 2019, about a year after the company was acquired by Minneapolis-based General Mills Inc. for $8 billion
The Indiana Economic Development Corp. is offering Blue Buffalo up to $900,000 in conditional tax credits and Manufacturing Readiness Grants, which the company will not be eligible to claim until it meets hiring goals. Wayne County will consider additional incentives.
Blue Buffalo plans to begin hiring for the new jobs later this year. The expansion is expected to be completed by the end of 2024.
Sales of Blue Buffalo products were up 18% in fiscal 2022, but General Mills said capacity constraints prevented the company from meeting full demand. General Mills' pet segment generated $2.3 billion in sales in fiscal 2022, with most of that revenue coming from Blue Buffalo.
Please enable JavaScript to view this content.