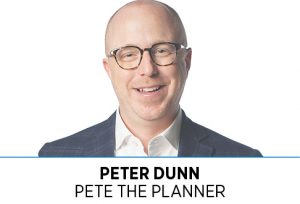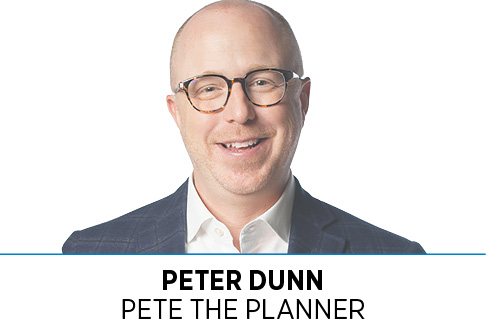 Dear Pete,
My husband and I don't see eye to eye when it comes to money. He's a "live in the moment" guy, and I prefer to plan for sustained stability. We had always struggled with this, but once COVID hit both our personal strategies intensified, driving us further apart. He bought a boat (using most of our emergency fund) without telling me, and frequently runs his checking account down to zero before tapping our joint savings account. Not that it matters, but I earn about 70% of our household income and he does about 70% of the spending. This is all on top of him taking a pay cut due to the recession. What should I do? By the way, he reads your columns, and I hope he sees this.
—Beth, Carmel
Good afternoon, Beth's husband. It's nice to meet you. My hope is you and I can explore some financial concepts today, and I'm thankful your wife has brought us together. You likely have some mixed feelings right now, but here's what I've learned from dealing with situations like this over the years: Your wife did this because she loves you and she's willing to take a risk to bring you two back on the same page. I think that's beautiful.
You always hear those stories about how tough times bring couples together and strengthen the relationship forever, but the reality is those stories are notable because they're extraordinary. While I'm certainly not a relationship expert, or a psychologist for that matter, I do know intense periods of time tend to magnify characteristics that are already present. Our goal today is to identify the characteristics these times are magnifying in you.
This year has been incredibly difficult, and based on what your wife shared, your income fell prey to these cruel times. I know how bad that hurts. My income has shrunk before, and at times it's really easy to feel helpless as it's happening right in front of your eyes. Yet you figured out a hack, which works in the short-term, but will hurt you worse in the long-term: You realized spending money feels good. It feels so good, it can even mask major cash flow challenges.
I come from a long line of stress eaters, and that particular affliction has become part of my life, too. Even when I know what I'm about to eat is terrible for me, I'll still find comfort in its consumption. And sometimes I will choose the absolute worst foods possible to bring on an even higher high. But do you know what I've learned? Exercising in the mornings usually prevents the urge to stress eat. Knowing how to prevent my attempt to avoid pain from causing more pain has made all the difference. I just want to feel better. You're hurt, and you just want to feel better. And I'm excited to share with you that there's a better way.
Get on the same page as your wife.
It doesn't have to be her page; instead it can be a page you cooperatively draft together. You're seeking the feeling of freedom, but what you're experiencing isn't freedom. It's lack of control. If you really want to feel freedom, you've got to get control of your finances. You will feel tempted to seek freedom via spending. That's a dead end, and I'm glad you're learning this sooner rather than later.
Now it's time for the plan.
Sell the boat. I know you were dreading this possibility, but the reality is the boat is likely a sign of the systemic issues you're trying to change. Neither of you will be able to truly move forward unless you right this wrong.
Next, set meaningful financial goals. These goals should bring a great sense of accomplishment, once you achieve them. If you're new to this process, you'll likely fixate on consumption goals at the start. That is, your goals will all revolve around saving money for the express reason to spend it on a consumer good or experience. Not to bring up the boat again, but a consumption goal would be to save specifically for a boat, then buy the boat. That's opposed to simply buying a boat with money in your emergency fund. Your goal when setting real financial goals is to look past consumption goals toward debt elimination and asset accumulation.
Debt elimination goals will make your life less expensive, and asset accumulation goals will increase your level of stability, and eventually allow you to retire.
I know how you're trying to feel, but you need to go about it differently. You deserve a great financial life and a great marriage. Here's hoping you accomplish both at the same time.•
__________
Dunn is CEO of Your Money Line powered by Pete the Planner, an employee-benefit organization focused on solving employees' financial challenges. Email your financial questions to askpete@petetheplanner.com.
Please enable JavaScript to view this content.