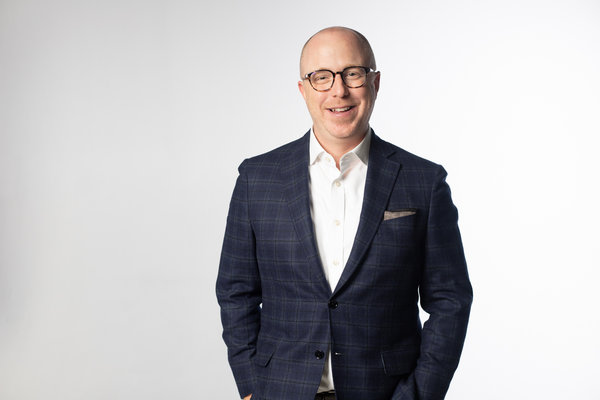 Peter Dunn—better known as Pete the Planner—has been providing financial guidance for more than 15 years, not only through his newspaper columns and radio show, but through Your Money Line, a financial advice service that employers can provide to their workers as an employee benefit.
This week, Dunn rolled out a new venture that he thinks will make financial help accessible to an even bigger audience. Called Hey Money, the company offers a subscription service that allows the general public to get affordable on-demand guidance from financial experts.
Using the same staff of Certified Financial Planners and Accredited Financial Consultants employed at Your Money Line, Hey Money is targeted at "consumers who don't yet have the wherewithal to hire a fee-based financial adviser, but who want and need correct answers to money-related questions."
The new business will be housed in the same offices as Your Money Line at Meridian and 93rd streets, where Dunn has just fewer than 20 employees. If Hey Money takes off as projected, he anticipates having twice as many employees by the end of the year.
Under the Hey Money model, subscribers will pay an annual fee that works out to just less than $20 a month. Subscribers will get unlimited access to advisers through an app, phone calls, chats and emails to ask personal finance questions on any topic. Advisers will be available from 9 a.m. to 9 p.m. daily.
Topics could include retirement planning, college loans, credit card debt, mortgages, etc. Dunn said the answers subscribers receive will not involve "upselling, sponsorship or advertising."
"This is a no-strings-attached, no-upsell effort to help people get out of bad financial situations and perhaps even work toward the day when fee-based financial advisers would compete to have them as clients," Dunn said. "It's a game-changer."
Dun said he knows the world is full of money-related advice, but his experience as a financial columnist (including writing a column for IBJ), radio host and with Your Money Line tells him that people are clamoring for affordable and easy-to-access financial help.
Your Money Line, which he founded three years ago, has 1.2 million clients across the country. He predicts Hey Money could have 3,000 to 5,000 subscribers in the next year.
"We know demand is out there," he said.
Hey Money is open to the general public, but the typical subscriber is likely to be someone with an annual income north of $60,000. Dunn said his staff is planning a marketing push to college students who are nearing graduation and to parents of such students.
"We're recommending parents give it them as a gift," he said, "because those graduates are about to be faced with a lot of financial decisions."
Dunn said he doesn't see a direct competitor for the service. Some financial firms offer helplines, but they are usually tied to a much more expensive fee-based account with an adviser, he said.
"We are not trying to replace financial planners," he said. "We are trying to create better clients for financial planners. When our subscribers get to the point they're ready for the next step, we're going to help them soar right out of our nest."
Please enable JavaScript to view this content.