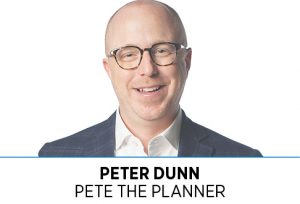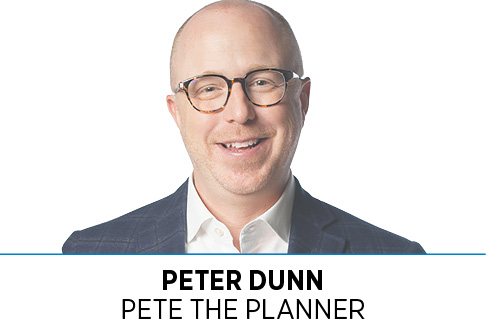 Dear Pete,
I can't believe housing prices keep going up like they are. According to a real estate agent friend of mine, my husband and I could sell our home at a huge premium, and very quickly. That of course seems wonderful, but what I can't figure out is how we'd be able to take advantage of the upside of the seller's market without being hurt when we go to buy another house. Any thoughts?
—Carolyn, Indianapolis
I'd be surprised if a majority of financially secure people weren't tossing this very same idea around in their minds. Simply put, the question is, "How can I sell my home at a high price and buy back into the market at a low price?" I'll take you through the same decision-making process I use for everything in my life, especially when the stakes are high.
But first, it's important to contextualize homeownership.
At its very essence, a home is a shelter. But as you've come to learn, most people view their home as a manifestation of their lifestyle. The different spaces of a home can represent the values we hold for ourselves. From cozy kitchens and outdoor living spaces, to bookshelves filled with books and basements adorned with games, our homes allow us to immerse ourselves in comfort and stability. The desire for particular spaces evolves over time, but the spaces in our home almost always provide the comfort we expect from our homes.
That's all very lovely … until money gets involved. But I guess that's true of just about anything.
The truth is, not every decision involving money should be determined based on the maximization of money. Money is simply a resource that can help provide the things that can bring you comfort and stability. The money itself only represents what could be. Some people put themselves in a position to enjoy the comfort and stability money brings by not overextending themselves. Others place too much credence in comfort and stability, thumbing their collective noses at financial prudence.
The trick is to understand whether you've put yourself in a position to ignore the financial ramifications of a seemingly fortuitous opportunity. And to do that, I always turn to Benjamin Franklin.
For 30 years or so, I've made decisions based on the Benjamin Franklin t-chart, a technique my father shared with me when I was a middle school kid trying to decide whether I should go to the movies with my friends or go to basketball practice.
"My way is to divide half a sheet of paper by a line into two columns, writing over the one Pro and over the other Con. Then, during three or four days' consideration, I put down under the different heads short hints of the different motives, that at different times occur to me, for or against the measure," Franklin offers. And just like that, I wound up at basketball practice.
Carolyn, I think if you did what Ben suggests, you might quickly find your answer. If you've created financial stability in your life, you're more likely to stay put. If you're behind the proverbial 8-ball, so to speak, I believe you'll find the windfall more appealing.
If you do choose to take the money and run, there's one particular way you can ensure you've made a wise financial decision. It's not popular, which is why I think it's the best choice. Buy significantly less house on your next purchase (and at a lower price than your current home). I've witnessed a handful of people do this over the years, and it's gone perfectly each time. They lock in the gains of their high selling price, then enjoy lower monthly mortgage payments, all the while creating new and meaningful spaces that can bring comfort and joy.
My entire professional existence has been consumed with money, but I've always held a dirty little secret. My job is to help people put themselves in a position in which money is never the deciding factor. Which of course is tough to hear, just like when professional athletes claim, "It's not about the money," upon the heels of signing a nine-figure contract.
There's a cost to everything, including securing a great selling price on your home. Your goal is to make sure you understand how to look past the money and consider the other reasons that matter.•
__________
Dunn is CEO of Your Money Line powered by Pete the Planner, an employee-benefit organization focused on solving employees' financial challenges. Email your financial questions to askpete@petetheplanner.com.
Please enable JavaScript to view this content.