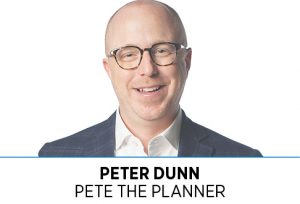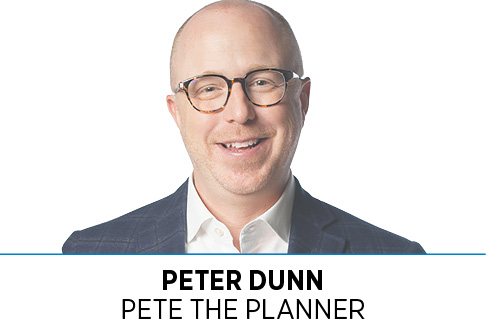 Some of my favorite memories as a young adult involved thinking about how my parents navigated life when they were my particular age. In fact, I still love thinking about what they were doing, at any given age. But the early years, 22 through 25, seemed especially important as I tried to figure out how to be an adult.
I constantly wondered about their careers, their finances and their major financial decisions like housing, transportation and family vacations. Yet, I often became immediately dismissive of what I had discovered, because it didn't match my own goals and recent experiences.
You see, the realities and decisions my parents faced when they were in their 20s led them to the comfort they provided my sister and me when they were in their 40s. And that's what we actually experienced when we became adults. It was that lifestyle I was trying to emulate when I was in my younger 20s.
In other words, like so many young adults, I was trying to continue the lifestyle my parents provided for me in my late adolescence, despite not having the prime earning years, financial security and wisdom. It wouldn't be unusual for this cognitive dissonance to lead to financial chaos, even if the two generations faced identical challenges, like they nearly were when I was getting established.
However, the challenges are no longer identical.
Today's 20-somethings face truly unprecedented headwinds as it relates to establishing themselves in a shifting economy, never mind replicating the lifestyles of their adolescence.
I'm not exactly sure why it's been considered taboo to talk about money with your teen, but that must change, immediately. The stakes are too high to "protect them from financial pressure."
If you want to make a giant impact on the life of your young person, talk to them about reality. Before you get started down this path, don't put too much pressure on yourself to teach them the perfect lesson. You don't have to package your lesson up into a tidy story with a beautiful takeaway. Let the numbers do the talking.
The first place to start is income. Remember, you're not trying to impress them. You're trying to get them to match your current level of income with the lifestyle it supports. A good way to get that ball rolling is to talk about how different incomes support varying rent or mortgage payments. I like about 25%-30% of take-home pay assigned to a rent or mortgage payment. If yours happens to be higher or lower, openly talk about the consequences or benefits of that, and where your regrets or satisfaction might lie.
Next, talk about what starting salaries are in the area that might interest your young adult. The goal isn't to create a sense of classism; you're undergoing an exercise in math. Maybe an area of study that interests your young person initially results in a take-home pay of $2,000 a month. If that's the case, his or her monthly housing payment should be somewhere in the $500-$600 range. Yes, I know what I just typed. And I know how difficult that would be. Which is the entire point of this exercise, truly.
The temptation is to either avoid the exercise because it's too painful, or to start the exercise, only to give up because the obvious and poignant questions become too much to bear. I've found it's older adults' own pride and politics that get in the way of acknowledging the economic challenges their children will face. Blame whom you'd like, but the fact is, there's very little margin for error for a large number of young adults leaving the nest for the first (or second) time.
Normalize frank financial conversations for anyone in your household who's old enough to work, even if the work involves mowing the family lawn.
This economy is not the economy you and I grew up in. Housing, education and just about every other expense category have skyrocketed in cost, yet wage growth has remained mostly stagnant. I'm not suggesting you give up or ask your young person to give up. Quite the opposite. I'm imploring you to fight, by simply having a conversation about resources.
If you're able to prevent massive school debt (via school choice) and massive housing expenses before there's an income to support, you'll have your young person on the path to stability.•
__________
Dunn is CEO of Your Money Line powered by Pete the Planner, an employee-benefit organization focused on solving employees' financial challenges. Email your financial questions to askpete@petetheplanner.com.
Please enable JavaScript to view this content.