Pier 48 Fish House & Oyster Bar continues to operate across from Bankers Life Fieldhouse, somehow. But behind the scenes, an epic battle is raging among partners of the 19-month-old restaurant.
The latest salvo was fired by Keith Stucker, an Indianapolis investment adviser who started Pier 48 with Fred Knipscheer, a former professional hockey player who served as managing partner of Prime 47 and Salt on Mass after entering the restaurant business more than a decade ago.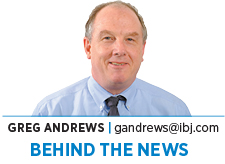 In a suit filed March 24 in Marion Superior Court, Stucker says the restaurant—on the ground floor of the Hyatt Place hotel—underperformed from the start and was further undercut when Knipscheer and another Pier 48 investor, Kelli Dugan, secretly hatched plans to open an Offshore seafood restaurant in the Sun King brewery in Broad Ripple and Castagnetti's Italian restaurant in the Sun King in Carmel.
Those ventures, which ultimately failed, involved hiring away Pier 48 employees, usurping some Pier 48 menu items (but selling them at lower prices) and taking Pier 48 property and food, including six cases of lobster meat, 10 pounds of ground beef, 40 pounds of pollack and 16 pounds of tuna, the suit alleges.
On top of that, Knipscheer and Dugan, who the suit says were romantically involved, used Pier 48 money to fund a lavish vacation at the Atlantis resort in the Bahamas and gave away thousands of dollars in gift cards to their friends, Stucker alleges.
As a result of Dugan's and Knipscheer's "inattention" to Pier 48 as they focused on other restaurants, "Pier 48 Fish House & Oyster Bar's food quality suffered greatly, causing many first-time guests not to return and damaging the business and reputation" of the restaurant, the suit alleges.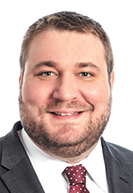 In an interview with IBJ, John Higgins, an attorney at Katz Korin Cunningham representing Dugan, dismissed the suit as retaliation for a suit she filed against Stucker and other parties in Hamilton Superior Court in December.
"It's a bunch of baloney," he said.
In the December suit, Dugan says she had been an investment-advisory client of Stucker's for about a decade when he persuaded her to invest hundreds of thousands of dollars in the startup restaurant.
Dugan's suit also names as defendants Thurston Springer Miller Herd & Titak, where Stucker is senior vice president of investments, and Thurston Springer principals.
It alleges they violated their fiduciary duty to act in Dugan's best interests and accuses them of constructive fraud, breach of fiduciary duty and malpractice.
In addition, according to the suit, Stucker directed Dugan to be the signatory for a $1.9 million U.S. Small Business Administration loan without telling her she would be personally liable for the full amount.
"At no point did Keith or Thurston Springer discuss whether these investments were suitable for Dugan's financial needs or investment objectives. Indeed, the investments were entirely inconsistent with Dugan's investment objectives," the suit alleges.
Higgins said Knipscheer and Dugan were introduced through Stucker. He said he has no information indicating they were in a romantic relationship.
Dugan works as a hereditary cancer specialist at Natera, a DNA testing company, according to her LinkedIn profile. Higgins said that while she invested in Pier 48, she didn't help operate it.
"This is a single mother who trusted someone to handle her funds, and at the end of the day, she has no funds and no idea what happened to them," Higgins said.
The other side
But D. Randall Brown and Jessica Lindemann, attorneys for Barnes & Thornburg who represent Stucker and the Thurston Springer defendants, tell an entirely different story.
"Kelli Dugan made a decision to found a restaurant alongside her then-boyfriend, Fred Knipscheer. They ran the restaurant into the ground, then, when the money ran out, Dugan broke off her relationship with Knipscheer," according to a February brief seeking to dismiss Dugan's Hamilton Superior Court suit.
The filing alleges that "Dugan eagerly participated in corporate meetings, held herself out as the chief marketing officer, and was intimately involved in all aspects of the restaurant development and launch."
The filing also distances Dugan's investment from Thurston Springer, saying "the restaurant project was not a 'security' at all, was not offered or sold through Thurston Springer, no one at Thurston Springer recommended it, and Thurston Springer received no fee associated with it."
Brown also highlighted that, on Dec. 23, 2019, Dugan signed a letter from Thurston Springer Chief Compliance Officer Brian Sweeney "sent to clarify that Thurston Springer is not involved in any way in this investment."
Higgins, Dugan's attorney, is unimpressed, calling the document an after-the-fact effort "to exculpate themselves from their misconduct."
The filing states, "Dugan was not advised to seek counsel, nor were the material risks and benefits of the same explained to her. Even more egregiously, Stucker threatened that he would not raise any more capital [to keep the business afloat], which would have put Dugan's $272,000 that she had already invested at risk."
Higgins also seizes on a May 2019 email Stucker sent to Dugan in which he says, "This is a 40% return on investment. ANNUALLY. … Who in their right mind wouldn't want this as an investment. … It is a gift to allow anyone the opportunity to invest in this company."
But in a court filing, Brown and Lindemann, the attorneys for the Thurston Springer defendants, said Dugan's filing takes Stucker's comments out of context.
According to the filing, Stucker made them in an attempt to shoot down an idea that Knipscheer and Dugan were advocating to give basketball star Victor Oladipo a 5% stake in the business in return for no cash and only a nebulous marketing commitment.
Third player
Knipscheer, who did not respond to messages left on his cell phone, now is focusing on an entirely different industry. In September 2020, he founded Simplinano, a CBD wellness company, according to his LinkedIn profile.
He was financially banged up in his later years of the restaurant business. He restructured debts after filing for Chapter 13 bankruptcy in November 2018 and then sought to have debts discharged by filing Chapter 7 bankruptcy in May 2020. That case lists assets of $705,592 and liabilities of $4.75 million.
Court papers note his 50% stake in both of the Sun King restaurants, which were grounded by the pandemic, and his guarantee on the lease for a failed Pier 48 at Fishers District.
The Fishers District landlord, which sued Knipscheer and other parties in October 2020, four months later secured a $985,000 default judgment against FK Restaurant Group, which was half-owned by Knipscheer
U.S. Bankruptcy Court Judge James Carr in August discharged Knipscheer's debts, seemingly giving him a fresh start.
But in a lawsuit filed that same month as part of the bankruptcy proceedings, Stucker essentially says, "Not so fast." He said Knipscheer "used false pretenses, false representations and fraud to obtain money, property, and services from Pier 48."
He notes that such conduct, if proven, would make debts related to the misconduct non-dischargeable under bankruptcy law. A trial is set for June.
The case covers much of the same ground as the March lawsuit. However, that case names only Dugan, since Knipscheer's Chapter 7 case shielded him from being sued outside of bankruptcy.
In court filings, Knipscheer denies wrongdoing.•
Please enable JavaScript to view this content.