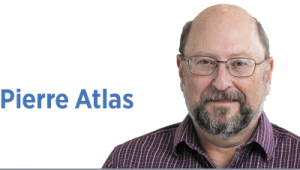 A 16-year-old is shot in the head by an old man firing through his front door after the kid goes to the wrong house. A woman is shot to death when the car she is riding in pulls into the wrong driveway. A family, including a 9-year-old boy, is massacred after the father asks a neighbor to stop shooting his AR-15 in the front yard. A woman working in an Indianapolis hardware store is shot through the eye by a stray bullet fired by someone outside on the street.
Meanwhile, about 100 people die every day from gun violence—which is now the leading cause of death for children in America.
With the rare exceptions of legitimate self-defense homicides, all of these deaths have one thing in common: They are committed by reckless, mentally unstable or malevolent people who clearly have no business having access to a firearm. With the pandemic, gun purchases reached a record high, and so has irresponsible gun ownership.
Gun violence in America takes many forms, including spontaneous "rage" shootings, gang violence, domestic violence, accidental shootings, mass shootings that occur pretty much anywhere people gather in groups, and suicides (which account for more than half of all annual gun deaths). And for every death by firearm in this country, there are an additional two to three non-fatal shootings that leave a trail of trauma, and family and economic dislocation.
Americans vary in their opinions on gun rights and gun reform, and there is a deep partisan divide when it comes to firearms, but most Americans on both sides would agree that the number of annual gun deaths (45,000 in 2020) is far too high. Yet, because gun violence has multiple causes, no single policy can hope to tackle, solve or reduce all forms of gun violence.
How do we address gun violence in a society with codified gun rights? That was a theme of my Gun Culture and Policy Class this past semester.
Guest speakers included a gun collector, a political scientist who studies the National Rifle Association and gun owners, two O'Neill professors (former Brady Campaign president Paul Helmke and criminologist Lauren Magee), Marion County Prosecutor Ryan Mears, and Maj. Brian Stevenson of the Boone County Sheriff's Office, who teaches a handgun self-defense course for civilians.
I asked my students to identify the gun-related issue they wanted to address and to craft a policy proposal aimed at reducing some form of gun violence. The problems they selected included suicides, intimate partner violence, school shootings and accidental shootings of (and by) children, and reckless gun handling.
A few students called for Indiana to return to a handgun permit system, but now with a mandatory training requirement (as Ohio and Texas had before they switched to permitless carry), and one student advocated gun safety education for children and young adults in schools. A few offered proposals to restrict access to firearms by mentally unstable or potentially suicidal people. Universal background checks, safe storage requirements, and a federal red flag law were proposed, and adding violence-prone dating partners to the prohibited persons list was suggested. Another student proposed broad economic and criminal justice reforms to address underlying causes of urban gun violence.
Interestingly, the overwhelming majority of students focused on who, how or which people get access to firearms rather than regulating or banning the guns themselves, which could be politically and constitutionally more problematic.
Put differently, "the best way to stop a bad guy with a gun" might be to keep the bad guy from getting the gun in the first place.•
__________
Atlas, a political scientist, is a senior lecturer at the Paul H. O'Neill School of Public and Environmental Affairs at IUPUI. His opinions do not necessarily reflect those of Indiana University. Send comments to ibjedit@ibj.com.

Click here for more Forefront columns.
Please enable JavaScript to view this content.