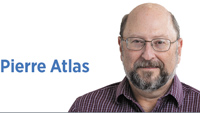 The Aug. 1 killing of al-Qaida co-founder and leader Ayman al-Zawahiri closed an important chapter in the history of terrorism.
Locating and successfully targeting the 71-year-old terrorist leader with a Hellfire missile—fired from a drone with apparently no collateral damage to civilians, including Zawahiri's family members—was a major intelligence coup for the CIA. It also demonstrated that the United States has impressive "over the horizon" counterterrorism capabilities in the region despite its full withdrawal from Afghanistan in 2021.
Osama bin Laden, killed by Navy SEALs in 2011, was the magnetic leader and public face of al-Qaida. The more intellectual Zawahiri was the group's tactical and organizational mastermind. A physician from a prominent Egyptian family, Zawahiri helped found Egyptian Islamic Jihad and was one of many Egyptians arrested following the assassination of President Anwar Sadat in 1981; he served three years in prison on lesser charges.
He first met bin Laden in Afghanistan in the 1980s when both were active in the anti-Soviet mujahedeen. Together, they founded al-Qaida. Zawahiri was the one who persuaded bin Laden to switch the organization's focus from attacking the "near enemy" (pro-western Arab regimes) to the "far enemy," the United States. Zawahiri was a primary author of al-Qaida's 1996 and 1998 declarations of war against the United States, and he helped plan the 1998 bombings of U.S. embassies in Kenya and Tanzania, the attack on the USS Cole in 2000, and the 9/11 attacks against the American homeland.
Zawahiri was killed while standing on his balcony in a wealthy Kabul neighborhood. He and his family had returned to Afghanistan in the months following the U.S. withdrawal, apparently with the sponsorship of the Pakistani Haqqani network, which has links to factions of Afghanistan's Taliban government. This signals that, despite 20 years of war and specific promises made to the United States by the Taliban in an agreement signed in Doha, Qatar, the Taliban are again doing what they did before 9/11: harboring terrorists on Afghan soil.
Zawahiri had become more of a figurehead than a day-to-day terrorist leader in recent years, and the jihadist threats today come more from the regionally focused affiliates of al-Qaida and the Islamic State group and from radicalized lone wolves, or "homegrown jihadists."
More broadly, while terrorism by non-state actors will always be a concern, and its leaders should be dealt with whenever the opportunity arises, it does not pose an existential threat to the United States and its allies. The more significant national security threats come from sovereign states with standing militaries and nuclear weapons capabilities—like Russia and China, and to a lesser extent, North Korea and Iran.
While al-Qaida is not what it once was, that should not detract from the historic and symbolic significance of Zawahiri's targeted assassination.
I have been aware of the menace posed by Zawahiri since I was a graduate student studying Middle East politics in the 1990s, and he has been part of my curriculum ever since. I was an adjunct instructor teaching Politics of the Middle East at Butler University when the 9/11 attacks occurred, I taught Politics of the Middle East at Marian University for 20 years, and I now teach Terrorism and Public Policy at IUPUI.
In all those classes over two decades, I have addressed Zawahiri's central role in al-Qaida, from the group's founding to present times. It will be with no regrets that, from now on, I will refer to him in the past tense.•
__________
Atlas, a political scientist, is a senior lecturer at the Paul H. O'Neill School of Public and Environmental Affairs at IUPUI. Send comments to ibjedit@ibj.com.

Click here for more Forefront columns.
Please enable JavaScript to view this content.