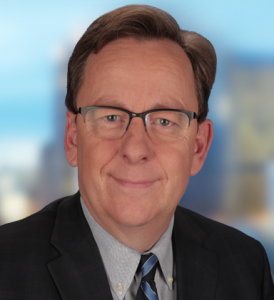 Political reporter Kevin Rader, a fixture at WTHR-TV Channel 13 in Indianapolis since 1990, has decided to retire from television work.
Rader tweeted Wednesday that his last day at WTHR would be early next month.
"This is a hard note to share, so I will keep it short," Rader wrote. "After 30 years at WTHR, I have decided to retire. I have enjoyed sharing your stories and your lives, but it is time for me to step away. I still intend to write about Indiana, but my days in television are coming to a close on July 7."
Rader joined WTHR after working at stations in Wisconsin, Wyoming and Nebraska.
A native of Lexington, Nebraska, Rader received a bachelor's degree in history from the University of Nebraska at Kearney with minors in social science and broadcasting.
In addition to reporting on politics and other news, Rader also traveled the state for a feature series called "Only in Indiana."
He won two National Edward R. Murrow Awards, seven Regional Murrow Awards and 27 regional Emmy Awards for his work at Channel 13.
Rader said he would remain in Indiana.
"I raised four children here and I intend to stay," he wrote. "My wife, Heather, wouldn't have it any other way. I was born a Husker and will die a Hoosier. That makes me twice blessed. Thank you for 30 great years!"
Please enable JavaScript to view this content.