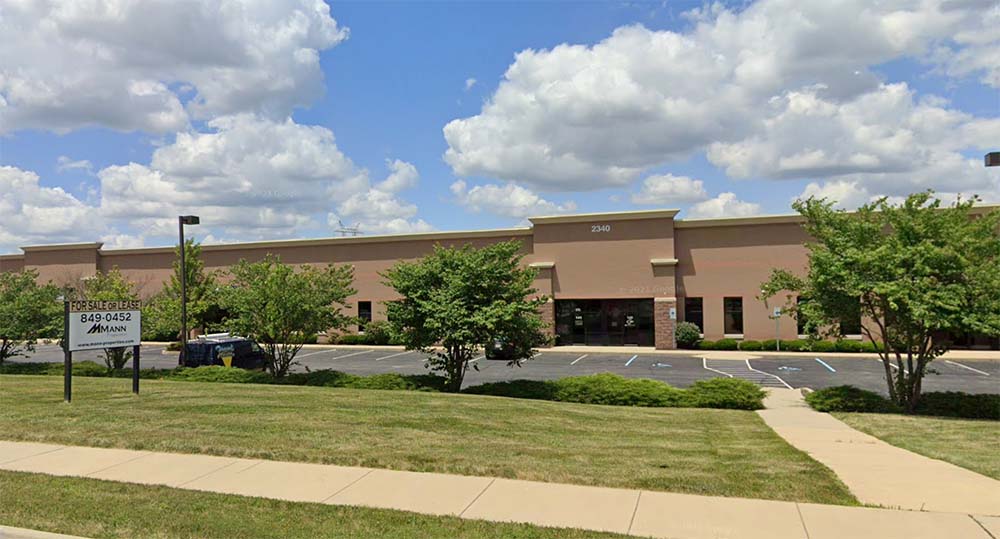 A pair of Southern California real estate firms has purchased a hefty portfolio of commercial buildings at 12 locations across central Indiana for $98 million.
Stos Partners and Cardinal Industrial bought the properties—which total just over 1.1 million square feet—in a deal with Indianapolis-based Mann Properties LP that quietly closed in late 2021. The portfolio consists of 34 buildings across Indianapolis, Fishers and Plainfield.
The portfolio is about 95% occupied, with most of the properties originally developed by Mann over the past 50 years. Tenants at the various buildings include a Books & Brews, a gymnastics center, multiple martial arts studios and various service providers like a closet designer, tree removal firm and chiropractic care office.
Most of the properties are classified as either Class B or Class C.
The properties were purchased through an off-market deal, led by Alex Davenport and Alex Cantu of Colliers International's Indianapolis office. The deal was the single largest transaction in central Indiana in 2021, according to the Indianapolis Business Journal's list of commercial property sales.
The properties are located at:
— Four buildings on Pendleton Way (3880, 3912-3936, 3940-3960, 4006-4030), size not disclosed by LoopNet;
— 7510-7530 E. 39th St., 23,600 square feet, built in 1999;
— 14016-14076 Britton Park Road in Fishers, 30,944 square feet, built in 2003;
— 12939-13053 Parkside Drive in Fishers, 60,549 square feet, built in 1997;
— 9800 North By Northeast Blvd. in Fishers, 34,605 square feet, built in 2011;
— Two buildings on Uptown Drive (9325 and 9402); 157,833 square feet total, built in 2002;
— Two buildings on Bash Street (8481 and 8501) an at 8444 Castlewood Drive, 64,828 square feet, built from 1988 to 1994;
— 6330 E. 75th St., 167,784 square feet, built in 1986;
— Five buildings on Hawthorn Park Drive (6780-6792, 6820-6838, 6829-6865, 6842-6874, 6878-6898), size not disclosed;
— 5460 Victory Drive, 25,950 square feet, built in 1990;
— 2340 E. Perry Road in Plainfield, 33,673 square feet, built in 2007;
— Eight buildings on West 96th St. (4207-4243, 4253-4269, 4275-4299, 4305-4333, 4337, 4339-4349, 4353, 4357-4393), at least 258,133 square feet;
— 7210-7220 Georgetown Road, 31,969 square feet, built in 1987.
The firms plan to invest an undisclosed amount for capital improvements to the buildings, including upgrading the look of the properties, said CJ Stos, principal of Stos Partners.
"These updates include roof and parking lot upgrades, along with the improvement or addition of integrative amenities," he said. "Our capital improvements will aid in growing the income of this portfolio overtime, resulting in significant value creation."
Please enable JavaScript to view this content.