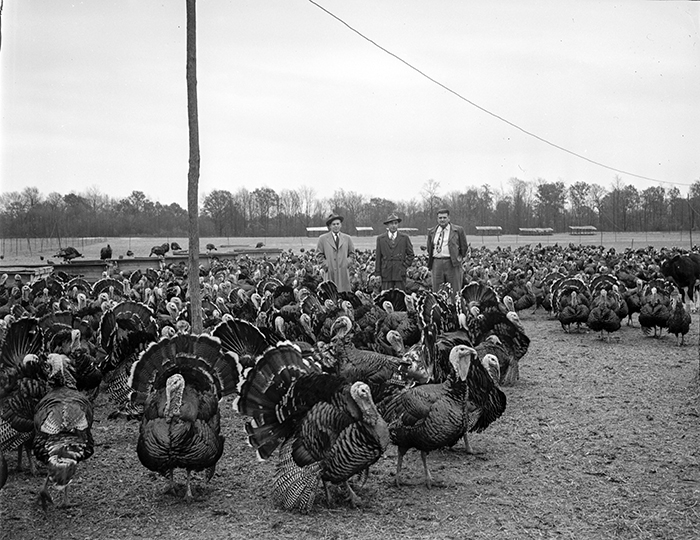 Turkeys on an Indiana farm in early November were being fattened up for the Thanksgiving holiday. Indiana has long been a leading state in turkey production. In 2019, the state ranked fourth, producing 20 million turkeys. Minnesota was first at 40 million turkeys, according to the U.S. Department of Agriculture.
Sources: Indiana Historical Society, National Turkey Federation
Credit: This photo is courtesy of the Indiana Historical Society. More images are available at images.indianahistory.org.
Please enable JavaScript to view this content.