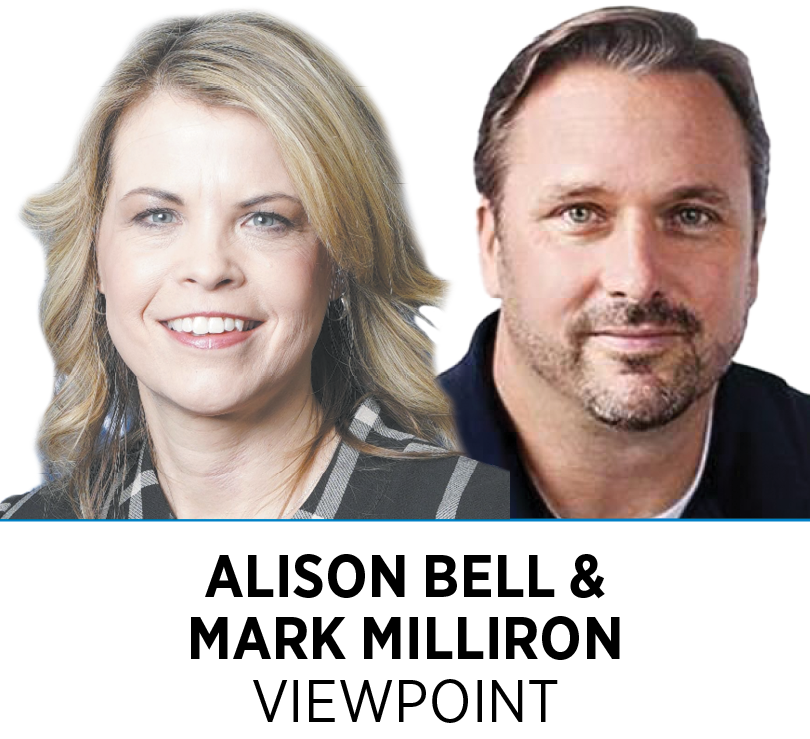 Indiana's employers are making changes to the way they do business and reevaluating if we can or should "go back to normal."
Nationwide, 55% of employers plan to offer blended, in-person and remote work options moving forward, and when it comes to education, we must consider similar options for students.
We have an opportunity to re-examine our education system, keeping students as the priority as we take those steps. Rather than reacting to new issues as they arise, we must be proactive and entirely reimagine what is possible using a holistic approach.
Now is the time to embrace new modes of teaching, learn together and scale our impact for the benefit of all students.
As COVID-19 took hold in March of 2020, teachers were forced to pivot quickly to deliver new modes of education and students were confronted with myriad transitions and challenges.
One survey from fall 2020 found that 72% of Indiana school districts faced staffing problems due to pandemic-related challenges and educators faced burnout as a result. A year later, it is still incredibly difficult for one person to instruct in-person and virtual students at the same time.
It is time to realize that online or blended learning was not a temporary fix. There is a major difference between emergency remote learning and highly engaging, high-quality digital learning.
We urge school leaders and educators to develop a more sustainable mindset by adopting an approach that thoughtfully and effectively blends the best learning models going forward. This includes ensuring educators have the tools, training, resources and support they need.
We encourage Indiana's school leaders and educators to come together across districts, states and more to share what they've learned over this period of great change. Knowledge sharing is the best tool for learning what works and what doesn't when it comes to in-person, online and blended learning.
One way to do this is by fostering lasting partnerships that build on a common body of knowledge and to learn from each other and from shared experiences. We can grow together as a community to curate a future of education that is even stronger than before.
One area that remains a key concern is that 666,000 people in Indiana live without access to high-speed internet. The digital divide exacerbates the gap in access to those who want and need effective remote learning opportunities. We encourage and applaud initiatives like the recently launched Indiana Connectivity Program, which allows Hoosiers who lack internet or have unreliable service to apply for better connections.
We have an opportunity to reimagine the road ahead for students throughout Indiana and build a sustainable and scalable future for our state's education system. For those who are deeply invested in committing to current and future students, now is the time to listen, learn and act.
We must stand ready to prepare students to thrive in evolving environments that include a blend of in-person and remote options. As we enter a new school year, we encourage all of us not to wish for the way things used to be, but rather to look ahead and think about how we can make the future of education and the student experience even better.•
__________
Bell is the chancellor of WGU Indiana, a not-for-profit, online university offering degrees in the four colleges of business, teaching, IT and health/nursing. Milliron serves as senior vice president and executive dean of WGU's Teachers College.
Please enable JavaScript to view this content.