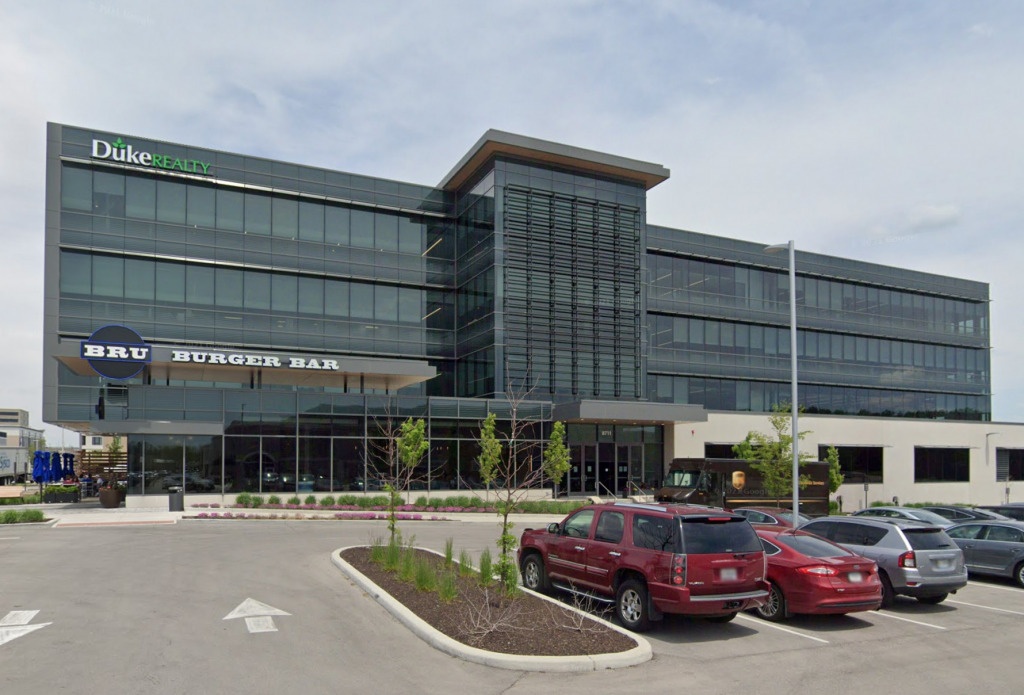 San Francisco-based logistics real estate giant Prologis Inc. announced Tuesday that it made an offer valued at nearly $24 billion to acquire Indianapolis-based Duke Realty Corp.
In a public letter, Prologis CEO and co-founder Hamid Moghadam said his company has been trying to acquire Duke quietly without luck since late November and decided to make the effort public.
Duke Realty Corp. was founded in Indianapolis in 1972 by John Rosebrough, Phil Duke and John Wynne. It went public in 1993 with an initial public offering that raised $310 million. Prologis is one of the world's largest real estate investment trusts.
Under terms of the proposal, Duke stockholders would receive 0.466 shares of Prologis stock for each share of Duke stock they own. The proposal values Duke stock at $61.68 per share, based on Prologis' closing price on May 9. That represents a premium of 29% to Duke's closing price the same day. Duke shareholders would own 19% of the combined company.
Duke shares rose 10.2% Tuesday morning, to $52.57 per share. Prologis shares fell 2.8%, to $128.60 each.
Duke has about 160 million rentable square feet of industrial assets in 19 logistics markets throughout the United States.
"We are confident that the proposed combination will be a win-win for our respective shareholders," Moghadam said in written comments. "Prologis has a proven track record serving as a leader and innovator in our industry. We are known for providing exceptional service to customers and delivering superior value for our shareholders, including the shareholders of companies we have merged with or acquired in the past. We have no doubt that Duke Realty's shareholders would similarly benefit from long-term value created by the combination of our companies."
Moghadam said Prologis first sent a letter to Duke on Nov. 29 regarding a potential transaction at an exchange ratio of 0.465, representing a 20% premium to Duke Realty's stock price at the time.
"Over the past five months, Duke  has not substantively engaged while the implied premium of Prologis offer has steadily increased," he said.
On May 3, Prologis increased the offer to a 34% premium to Duke stock price at the time, Moghadam said, and Duke rejected the proposal the same evening.
"We are making this letter public after numerous private conversations have not led to serious dialogue or consideration," Moghadam said in a public letter directed at Duke Chairman and CEO James Connor. "We believe this proposed transaction will be enthusiastically received by both your and our shareholders."
Moghadam said Prologis would prefer to continue working privately with Duke, but decided "a public approach may be more constructive for all." It has engaged Goldman Sachs & Co. LLC and Wachtell, Lipton, Rosen & Katz to assist it in the deal.
"Jim, we are committed to completing the acquisition of Duke Realty," he said in the letter. "I hope that you, your board and your advisors are prepared to engage with us. Again, we firmly believe this proposal is the best path to driving long-term value for Duke Realty shareholders."
Prologis owns or has investments in properties and development projects totaling about 1 billion square feet in 19 countries, and a customer base of about 5,800.
Duke did not immediately respond to a message seeking comment on the offer.
Please enable JavaScript to view this content.